Code Redemption
Server:
Dear players,
We have prepared plenty of gifts for you and you can receive 7 Day Hero Play Card of
CLEOPATRA, JEANNE, TITANUS, PEACHES and TIAMAT in the package.
Please follow the following the steps to receive your gifts:
1. Register or login R2 account to redeem code.
2. Log into the game. Here is a download link for Heroes Evolved: http://he.r2games.com/
3. When enter the lobby, click "Rewards" button at the right of your portrait.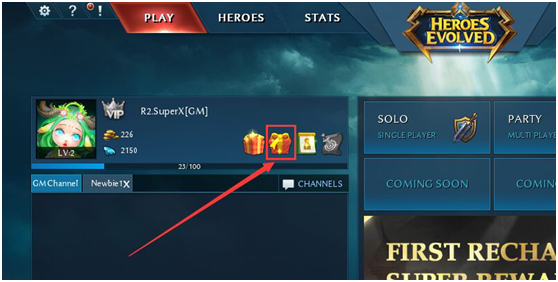 4. Choose the "REDEEM" page and input your redeem code, click "Collect" button and you will get your reward.