2017 HEC ASIA Top 8 announcement
EVENTSSeptember 15th
After one week of registration, we received over 900 registration forms in ASIA. We're so excited to see that there are so many players who want to join our Asia tournament. Thanks to all players and teams for their support.
According to the team levels and teammates' rank scores, today we select the Top 8 teams from the hundreds of teams!
Here are the names of the 8 teams. Congratulations to them!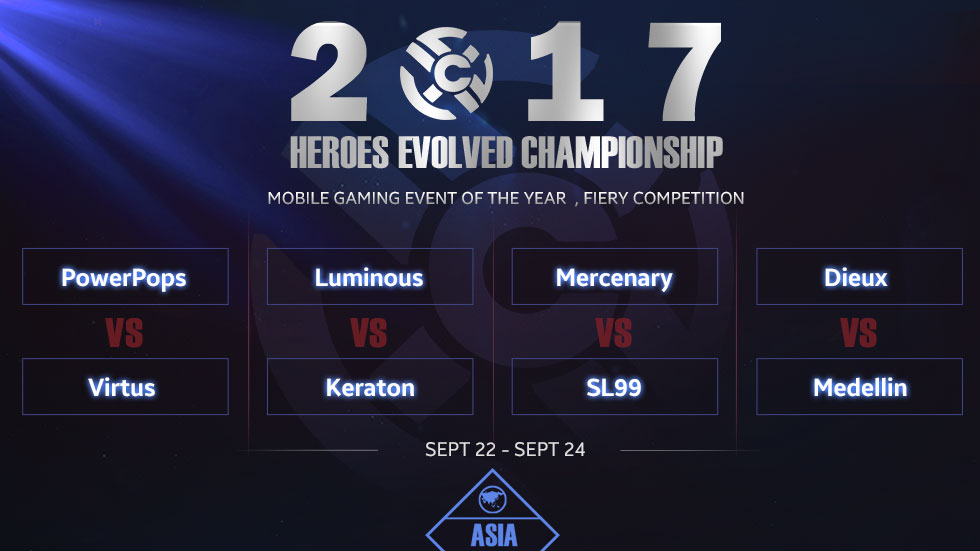 The 2017 HEC ASIA arena will begin at 4:00 PM on Sept 22nd (Asia server time) and the whole competition will last 3 days.
During games, we will Live Stream on Twitch.tv!
Best of luck to all teams!
Follow us on our Facebook Fan Page for upcoming news regarding the 2017 HEC.