2017 HEC South America Registration
EVENTSSeptember 20th
Heroes, time to step up your game!
The Heroes Evolved Championship South America server registration starts today, September 20th, and will end on September 27th during the Wednesday update. Hurry on over to the HOT EVENTS to sign your team up!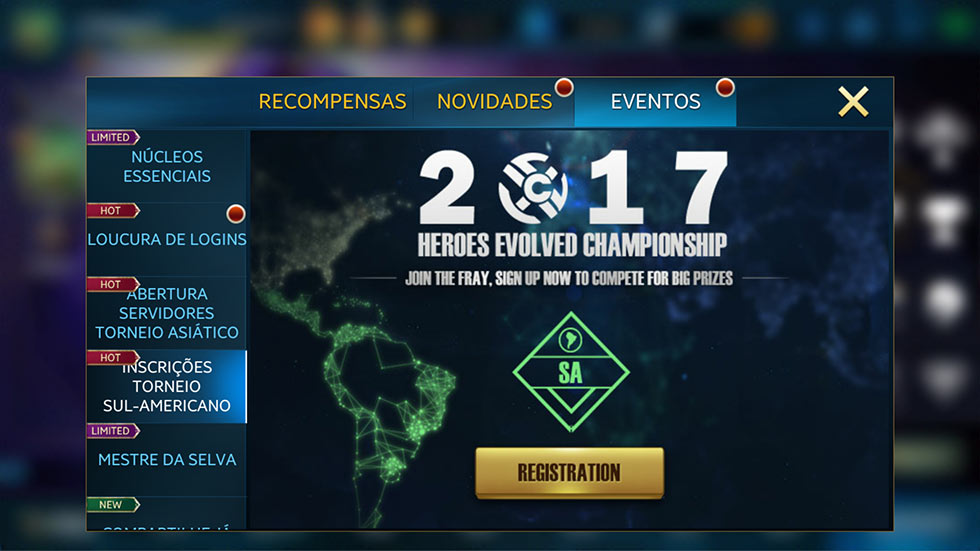 After the registration period, we will select teams between September 28th and October 3rd, and the Championship kicks off on October 13th, wrapping up on the 15th.
Best of luck to all teams!