All Star Winners Announced
In-game events January 26th | By HE Team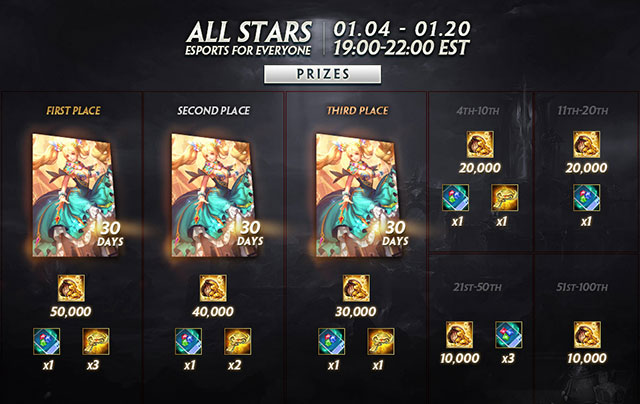 Firstly congratulations is in order for those that won, we started the All Star league to make eSports more accessible to everyone. There are so many players that didn't so don't be disheartened. There is always next month remember!
We have the first All Star winners of 2017. Each player will receive a different level reward so always aim for first place! The February All Stars tournament will begin on February 1st until February 20th. Jump in the arena and start fighting, practice makes perfect!
View our Facebook page here or join the online community here!