Beta launch date announced! Get involved with Heroes Evolved!
In-game events September 8th | By HE Team
Welcome, players, to the official Beta launch of Heroes Evolved! We will open the Beta client from September 9th to September 18th. All players around the world are welcome to join, but servers are based in North America for Beta testing. After we fix all the issues you help us find, we shall start to deploy dedicated regional servers.
Any items you buy and any accounts you create will NOT be deleted. We want to reward you guys for helping us, and we need your help do that! However, we will be resetting all character levels and game results once the Beta closes.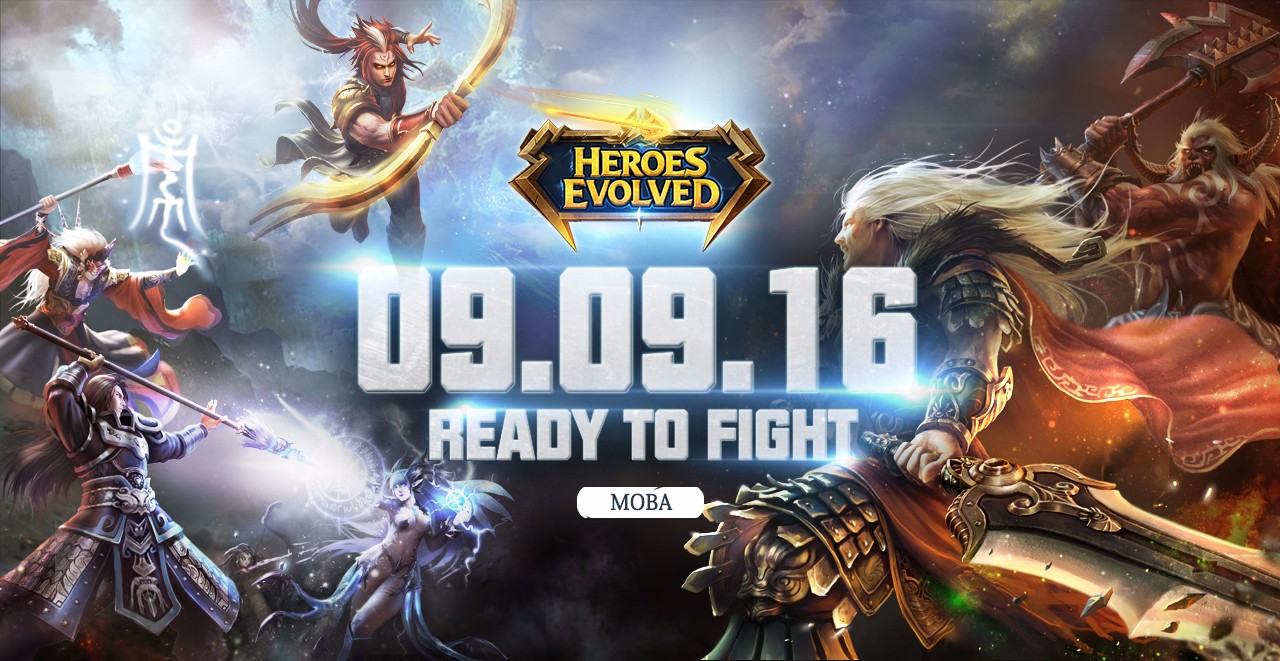 Interested in helping us develop Heroes Evolved? This is what we need from Beta players: we want as much feedback as you can provide! Suggestions in all forms are valuable, and there is no such thing as a bad idea. We want to make a game for YOU - our players - and although we are all gamers ourselves we still love hearing your ideas and what you think!
Please report any and all errors you find! There might be some technical issues when we launch globally, and we want to make sure that is reduced to as few as possible.
Don't forget to share the Beta details! We need as many players to play so we can really test our system. Helps us out and make sure YOUR suggestions count!