Christmas Events Part I
EVENTSDecember 11th
You better watch out
You better not cry
Better not pout I'm telling you why Santa Claus is coming to town.
Christmas is around the corner! Follow us to see what was brought to you by Heroes Evolved.
First we will release a LIMITED Christmas skin for Vince, Santa Kaboom. Firstly, let's welcome Santa Kaboom and his reindeer sleigh full of gifts and suprises! Instead of cannon balls, Vince now charge giftbox and confetti towards his enemy! Do you want to fight with Santa Kaboom in-game? For the first week Santa Kaboom skin is selling in the store with 30% discount, but since it's Christmas we have events where you can get the skins for free! Collect Jingle Bombs to redeem this limited Christmas skin through Sharing, Login, Party and Battle events.
| | |
| --- | --- |
| ITEMS | REWARDS |
| Jingle Bombs x45 | Santa Kaboom |
| Jingle Bombs x20 | Hero Shards*10, Skin Shards*10 |
| Jingle Bombs x15 | Lv.4 Jewel Card |
| Jingle Bombs x5 | Lv.3 Jewel Card |
| Jingle Bombs x3 | 30,000 points |
| Jingle Bombs x1 | 10 gems |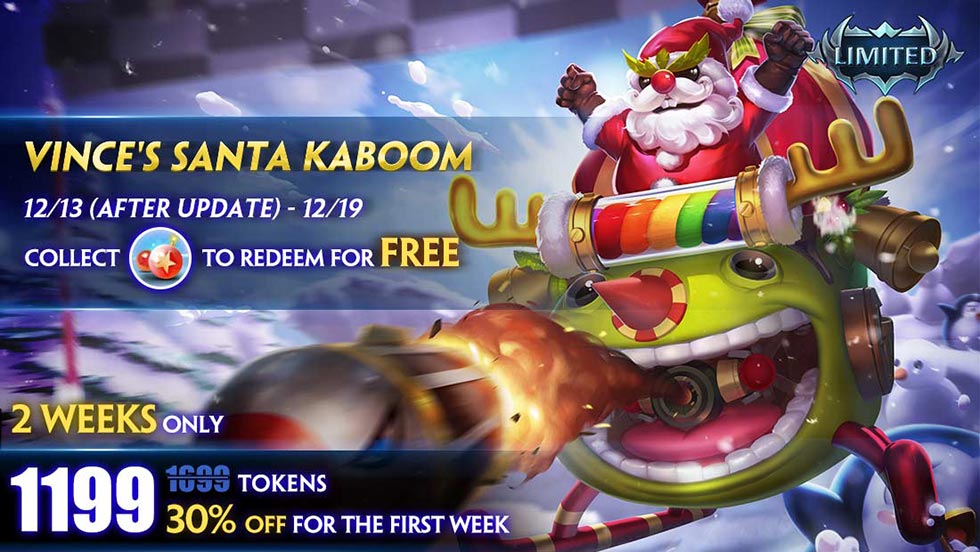 Besides LIMITED Christmas skin, we prepare another LIMITED premier skin for Sun Wukong, Warring Buddha which will be off the market after one week. What's more, this limited skin comes with 90% off Flash Sale. If you missed your chance you will have to wait until who knows when!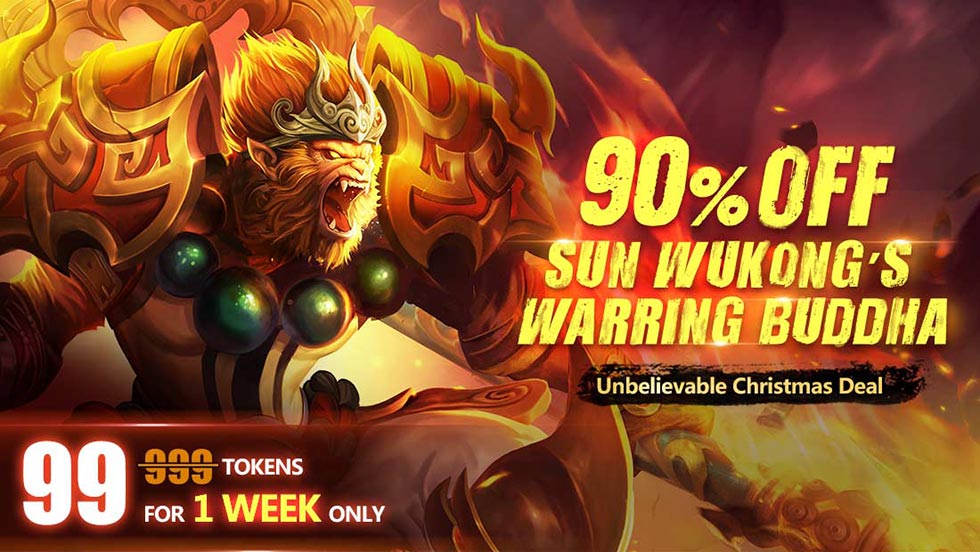 Finally, during Christmas Deal, our players all time favorite heroes Ares, Vince and Lotus, cost 8,999 gold/ each. If you haven't tried Vince before now is a good time!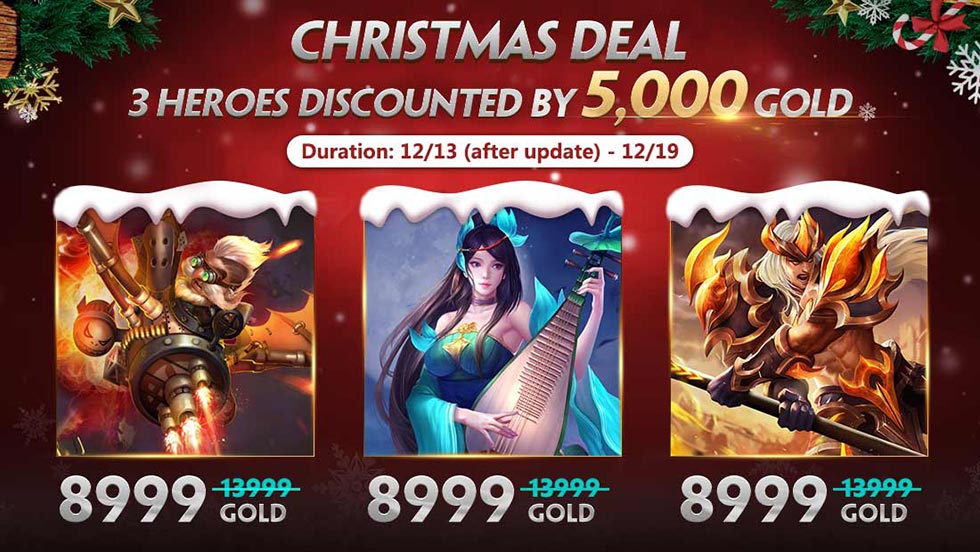 All events above will last from Dec 13th to 19th, it's a massive saving so make sure you seize the opportunity!
Next week we will release more interesting Christmas events preview. Stay tuned!