Christmas Events Part II
EVENTSDecember 19th
Dear players, are you satisfied with the Christmas events last week? If not, let us introduce you the brand new events in this week.
Firstly, we've got a brand new hero!
Meet E-Stein, a technical cyber-wizard capable of shaking up the battlefield in unexpected ways. He's got a unique Christmas themed skin as well - Xmas Formula. You can pick up both at 30% off from December 20th to 26th.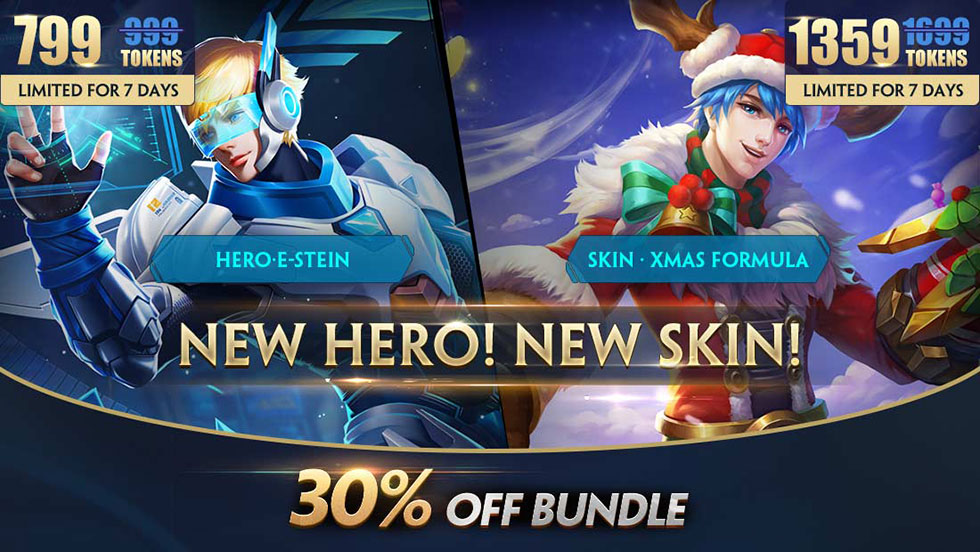 Secondly, we will release new Pandora's Box and new skins tomorrow, a premier skin for Diana, Sharpshooter and an epic skin for Bombom, Bomfather.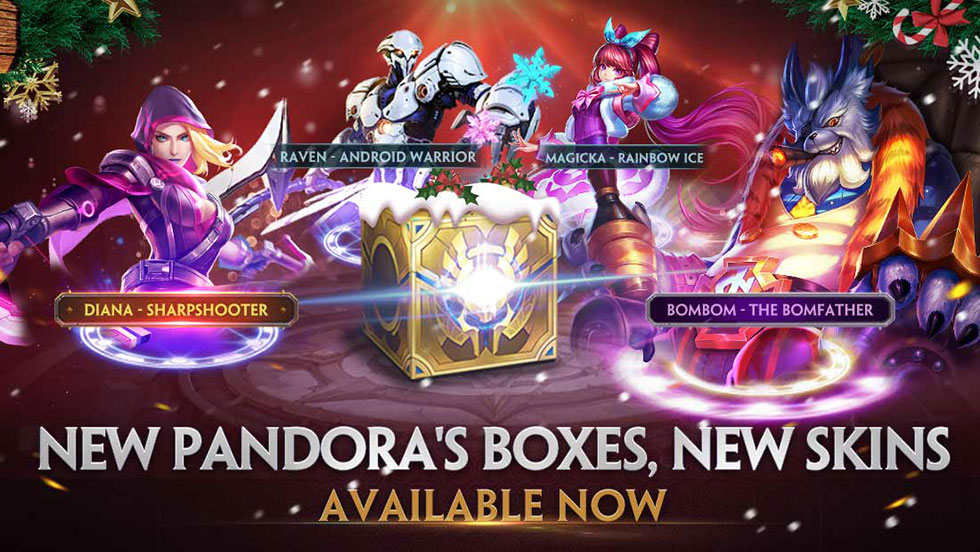 We've also got a ton of events lined up for you!
Join the Christmas Collection, during the event period (20 December 2017 - 2 January 2018) play for a chance to receive Christmas materials (up to 40 items per day). Combine materials for Tree-toppers, which are used to redeem the following packages that may contain White Christmas Frame, Season's Greetings Nameplate, or Kill FX Card - Jack Frost.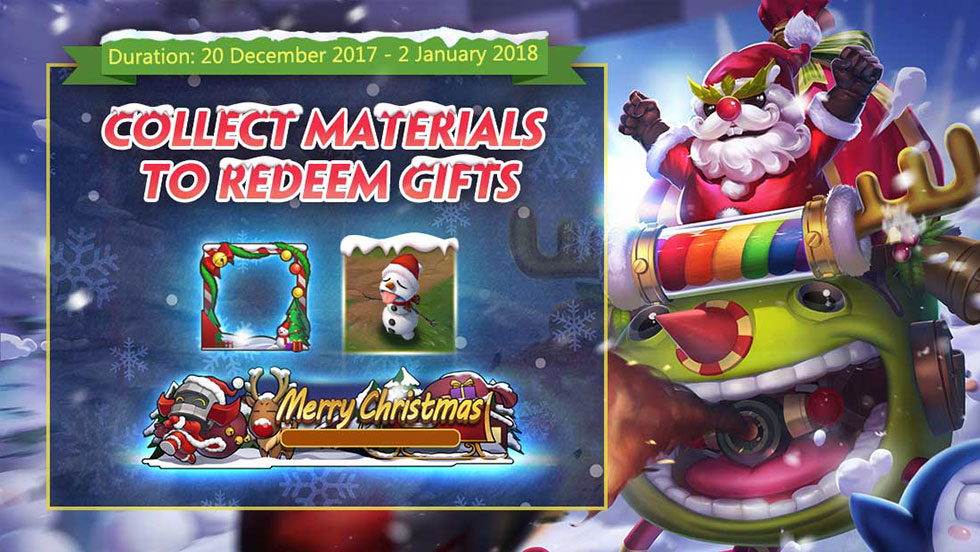 Also, between Dec 20th and 26th, we invite you to share with us your Christmas wishes, and you might get lucky by winning your favorite Hero!
Details of WISHING WELL HELP:
•Wishing Well event begins December 20th and ends December 26th, 2017.
•Players can make a wish during December 20th - December 22nd, 2017.
•Players can collect rewards for different Wishing Wells on different days. Reward collection periods: 23 December 2017, 24 December 2017, 25 December 2017, and 26 December 2017.
•Log in to game during a specific period to get a free Wishing Well attempt. The first attempt for each Wishing Well is free.
•After a successful wish, players will get the hero (or a corresponding contract card for the hero) they have selected.
•Before wishing results are announced, players may change a wish they have made for free.
•Players cannot make a wish to get heroes they already have.
•Players cannot collect Wishing Well rewards after they expire. Please collect rewards in a timely manner.
•After a successful wish, if players have already got the hero they wished to have from other sources, they will receive a certain amount of Gems for the duplicate hero or skin.
Finally, wish all of you merry Christmas and see you in Heroes Evolved!