Double Gold Weekend!
In-game events September 10th | By HE Team
Hey everyone! We are in a super good mood, because we have had a large number of supporters for the Beta test! Since we're already giving you lots of cool stuff just for playing, we thought it would be great to give you all a BOGOF deal!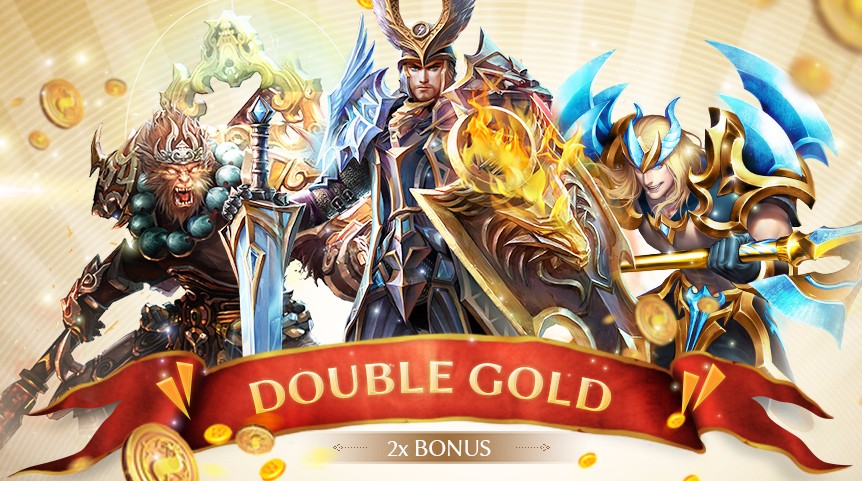 However, we don't know what you guys want yet, so we figured a Double Gold by playing game, which would give you all the chance to grab what you want!
Only available this weekend on the 10th and 11th of September! Join us and sign up today!