ESGS highlight of the day - Day 2
EVENTSOctober 29th
Welcome to the R2Games ESGS Daily highlight for Day 2, October 28th!
We feel grateful that today so many players come to meet with us on Heroes Evolved booth to join our fun events, watch trailers and to play Heroes Evolved in our experience zone.
One of today's most important agenda for our visit to Philippines was to meet our players, so we've arranged a Player Meeting, where all players were encouraged to come, hang out, and chat about the game with the team that brings it to them. Hearing from the players recording the current issues you faced while you played Heroes Evolved is very important to us, as it helps us better understand what you want from the game, and how we can bring it to you - we can all grow, together! Plus, everyone got to take home some swag!
Today we also hold some Bruce Lee events including pop quiz and a small cosplay / acting challenge. We invited 10 random attendees to participate, with all of them receiving special, cool, and unique prizes, including in-game items and swag. We really love involving the community like this, as nothing drives spirit like a little friendly interaction!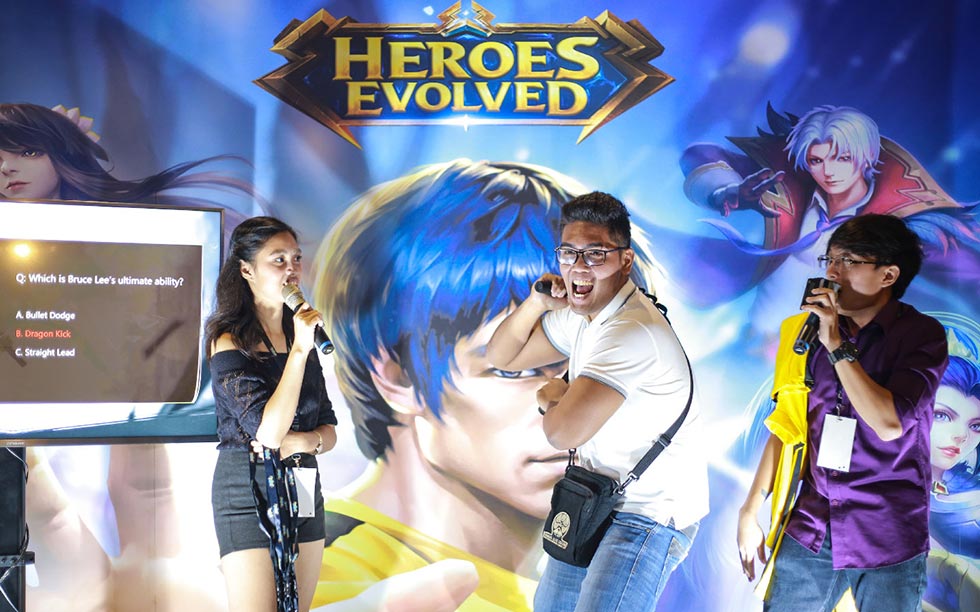 Later this day, we also continued the Community Cup, inviting all ESGS attendees to register for a little championship. The winner of today will come to our booth tomorrow to fight with Day 1 winner for 10,000PHP bonus. Stay tuned tomorrow!
Look for the next daily rundown tomorrow right here! There's one day left!