Heroes Evolved is available on Steam!
Événements January 23th | L'Équipe HE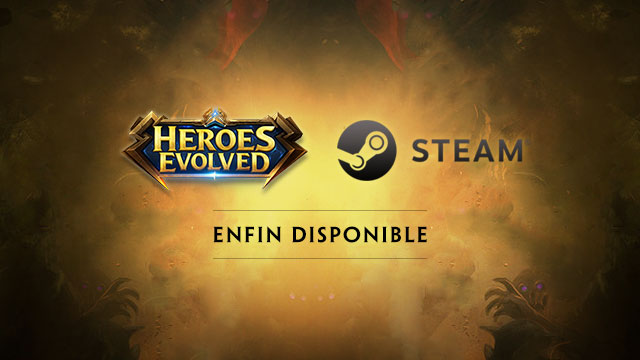 We promised to keep you updated when Heroes Evolved goes online; well the time is finally here! We have been approved and will go online today (January 23) -- however there are some things we need to announce.
The Steam account you use for Heroes Evolved will be different from the R2Games account that has been previously registered. We are looking into an official and easy way to switch accounts as an option. For now please be aware that if you download through Steam, you will have a new account and will not be able trade anything over into the new account for some time.
The European version does vary slightly from the NA version, and is currently in the Beta period. We will make an announcement with the changes soon but don't worry, it won't affect the professional tournaments. If you have any suggestions for the EU version, please get in touch and let us know if we can make any improvements! You can do so by sending a message to our Facebook page here or join the online community here!
VERSION CLIENT
VERSION MOBILE
LIENS