Heroes Evolved Update - April 25th 2018
UPDATESApril 25th
Dear Players,
Servers will be down for 1.5 hours of maintenance beginning 3pm (UTC +8) on April 25th. The exact maintenance schedule is subject to change.
Logins will be disabled during this time. Ongoing matches may be interrupted, so please avoid starting any matches right before maintenance. Please note that interrupted matches will not be recorded and players will neither lose Integrity nor Season Points.
300 Gold, 50 Gems, and 100 Dragonium will be sent as compensation after the update. Login to the game to claim them now!
Here's a rundown of the Patch Notes:
[NEW GAME MODE- Adventure Mode]
*Exciting adventure features such as Relics of Chaos, Zodiac Trials, Hero's Journey, and Champion's Arena launched soon.
*Mounts added to the CUSTOMIZE system.
*Special Adventure Mode events: Recharge Payback, Premium Perk Card, Growth Level Card, Invincible Cavalier, and Rave Carnival unlocked at the same time.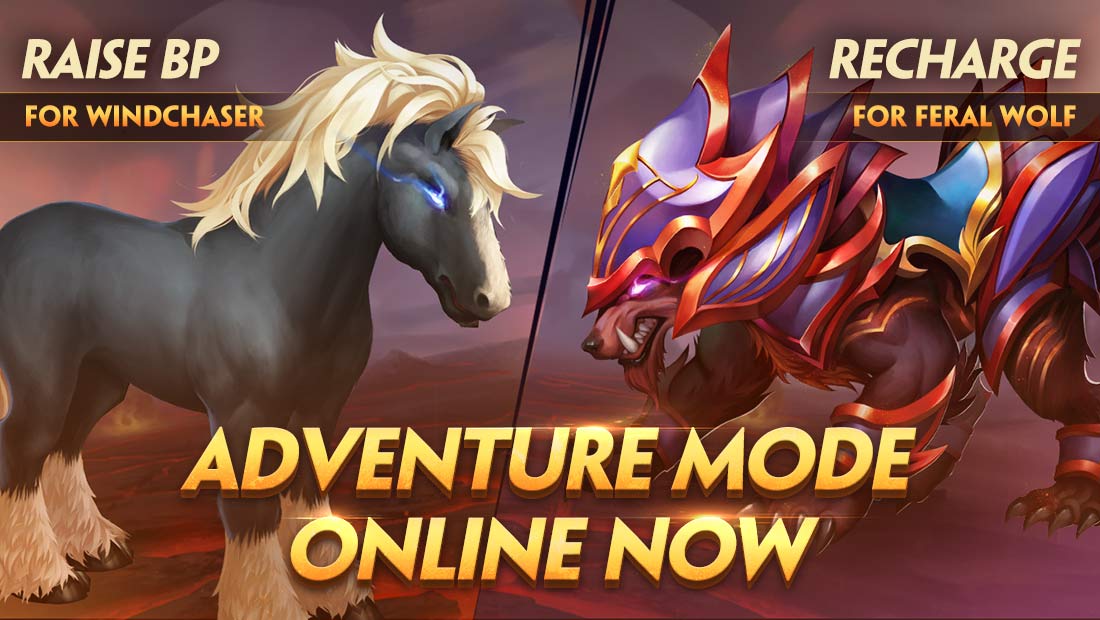 [NEW RELEASES]
NEW SKINS:
1.Mikio's epic skin - Get Purple Haze in Adventure Mode - Arena Shop
2.Crystal's epic skin - Get Traffic Control in Adventure Mode - Glory Shop
NEW EVENTS:
1.Heroes Of The Year Skin Chest and Epic Skin Chest added to Store - Promos section. Open for a chance to get a permanent skin!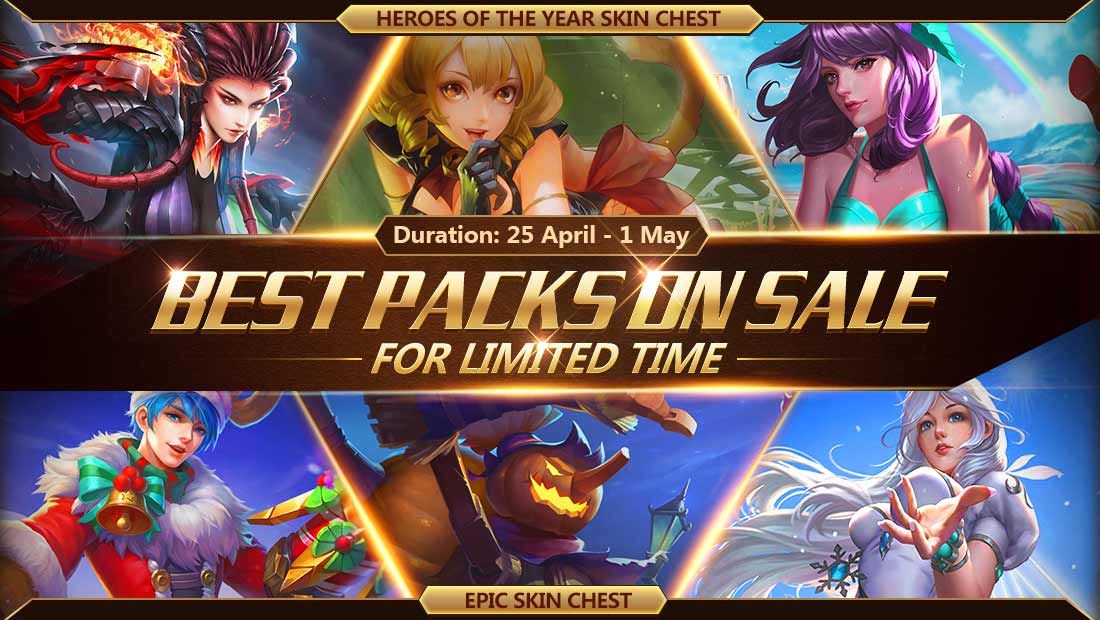 2.Points Pack on sale for a limited time. Open for a chance to get 300K points!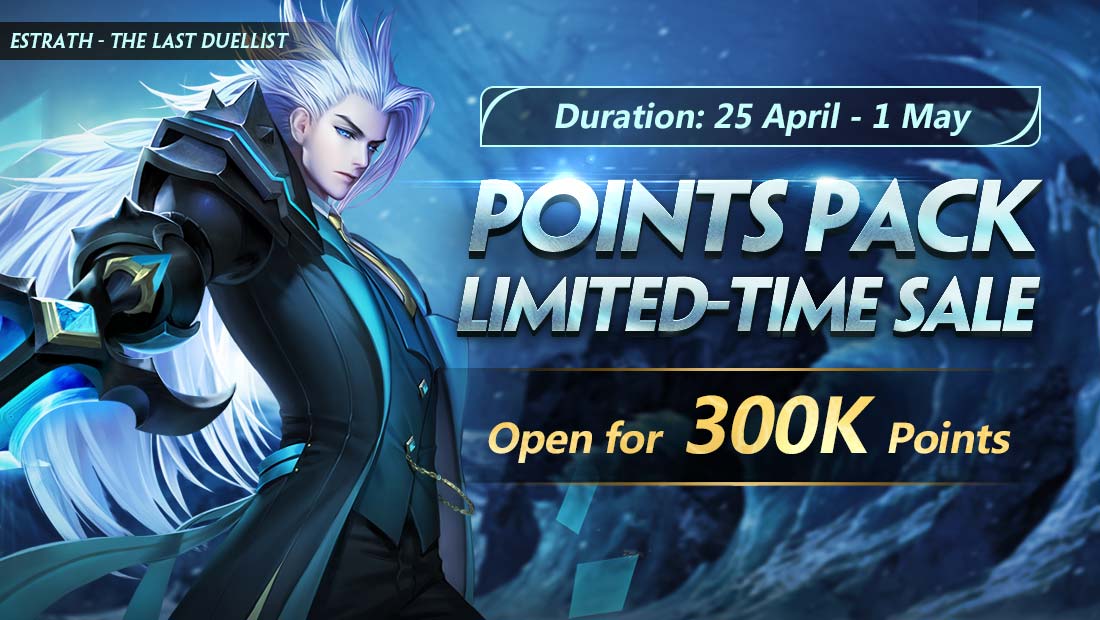 3.Points Rave: Finish quests to earn Activity Pack which may contain up to 50K points. Collect points to redeem heroes.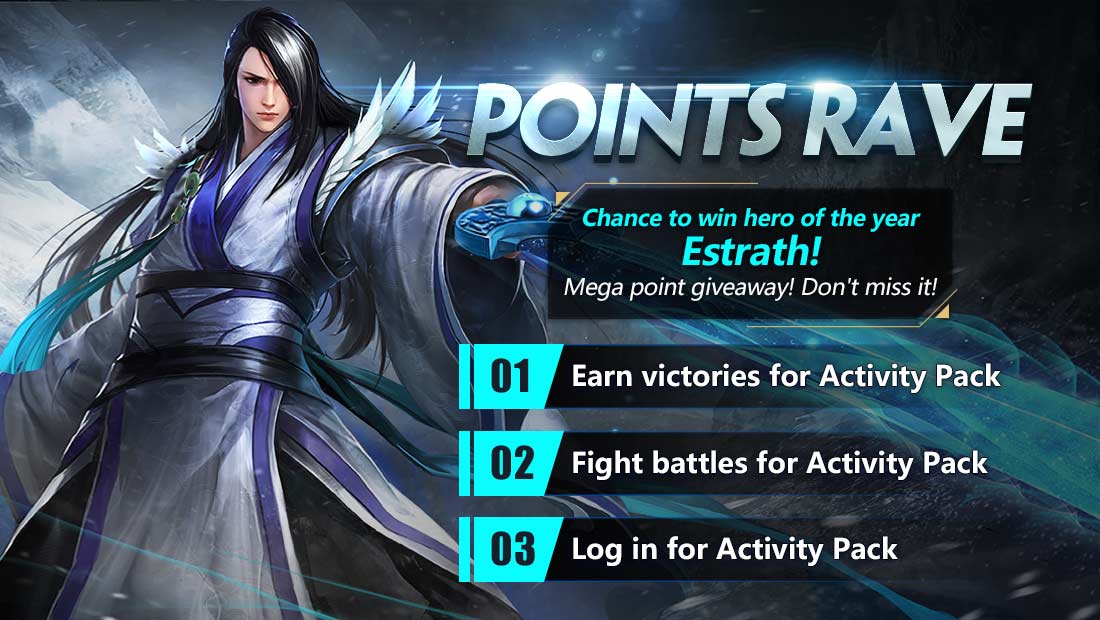 4.Discount of 4,000 Gold on 4 popular heroes.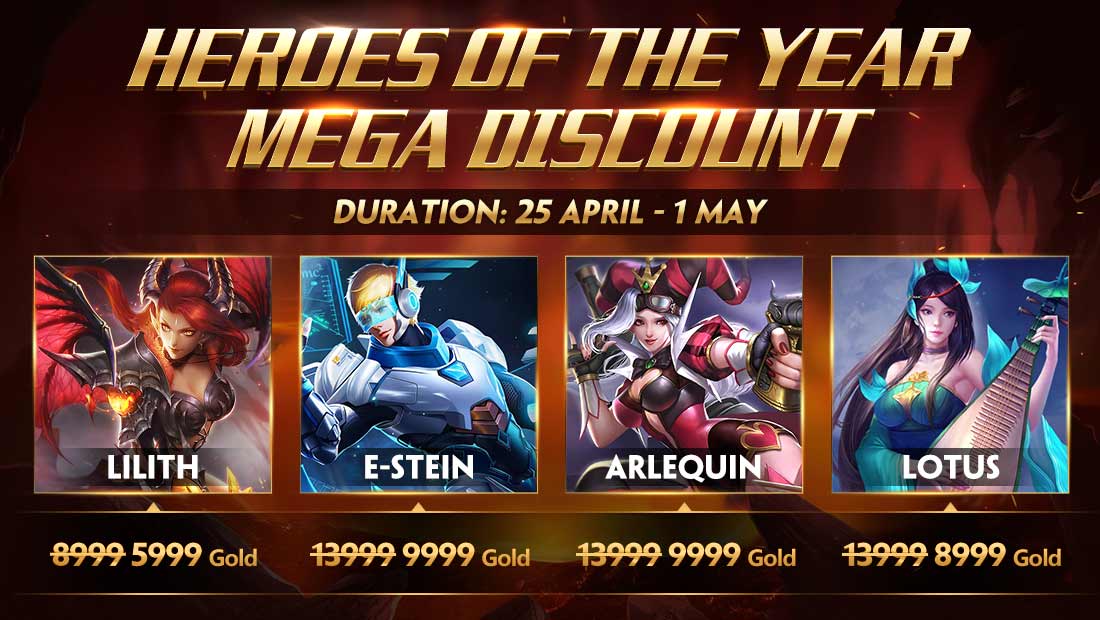 [OTHERS]
May check-in skin: Freya's premier skin - Neon Wave