Heroes Evolved Update - April 30 2019
UPDATESApril 30th
Servers will be down for 1.5 hours of maintenance beginning 3pm (UTC +8) on April 30th. Exact maintenance schedule is subject to change.

Logins will be disabled during this time. Ongoing matches may be interrupted, so please avoid starting any matches right before maintenance.
Here's a rundown of the Patch Notes:
[New Releases]
- All-new Hero: Tartorus;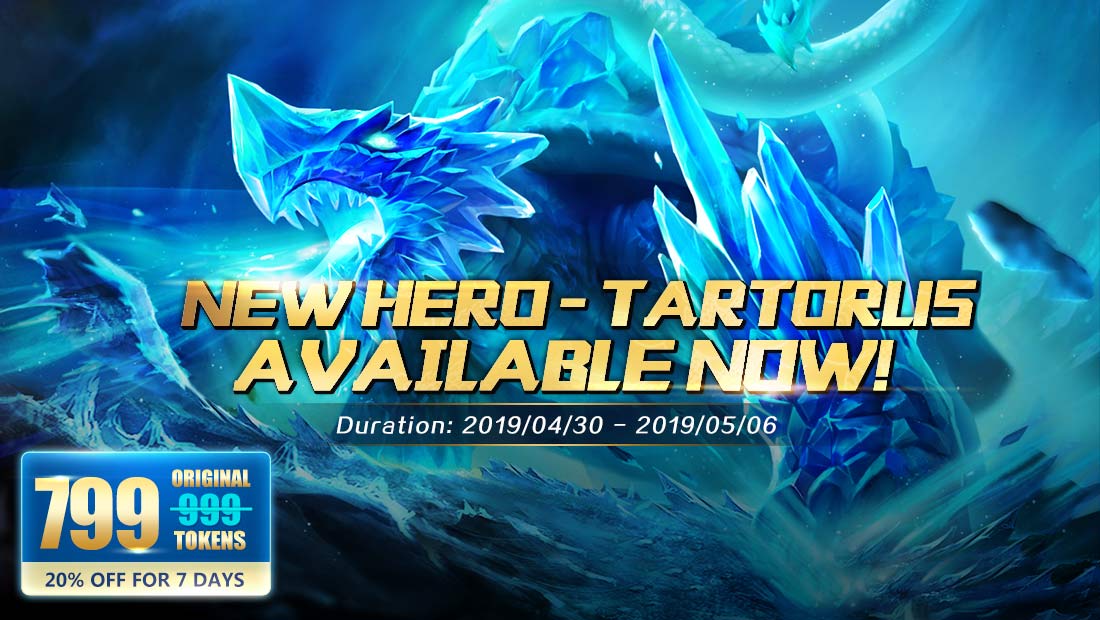 - All-new Skin: Freya - Golden Lance;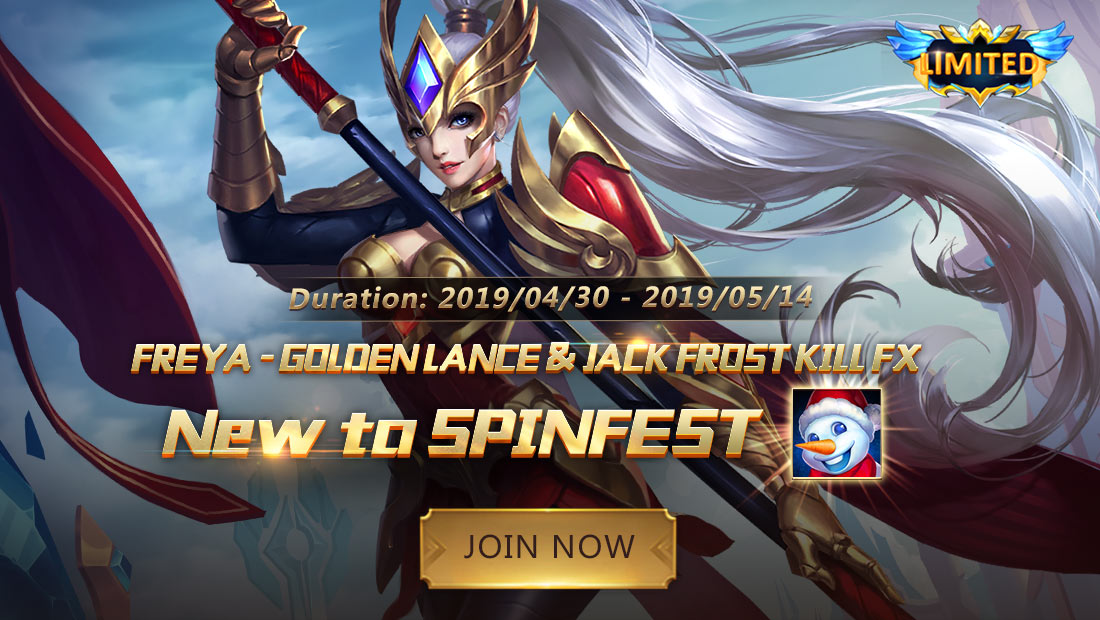 - May check-in Skin: Diao Chan - Fire Dancer.
[Events]
- Spinfest is open, with the prize pool including but not limited to:
Freya - Golden Lance;
Jack Frost kill FX;
Gold Box - Open to get 5 Skin Shards and a chance to receive a Mecha skin;
Legend Box - Open to get 12 Skin Shards and a chance to receive one of these skins: Wolfram - Red Riding Wolf, Nezha - Wheel Of Fortune, Arborus - Forest Ghost, Raven - Android Warrior;
Each player gets one free spin.
- Special Discounts: The more you purchase, the bigger the discount! Limited only for 1 week!
Nightshade - Nocturnal Moonrise;
Zed - Pixel Magic;
Arlequin --- Cyborg Maiden;
Lotus - Bikini Bottom;
Odin - Knightly Glory.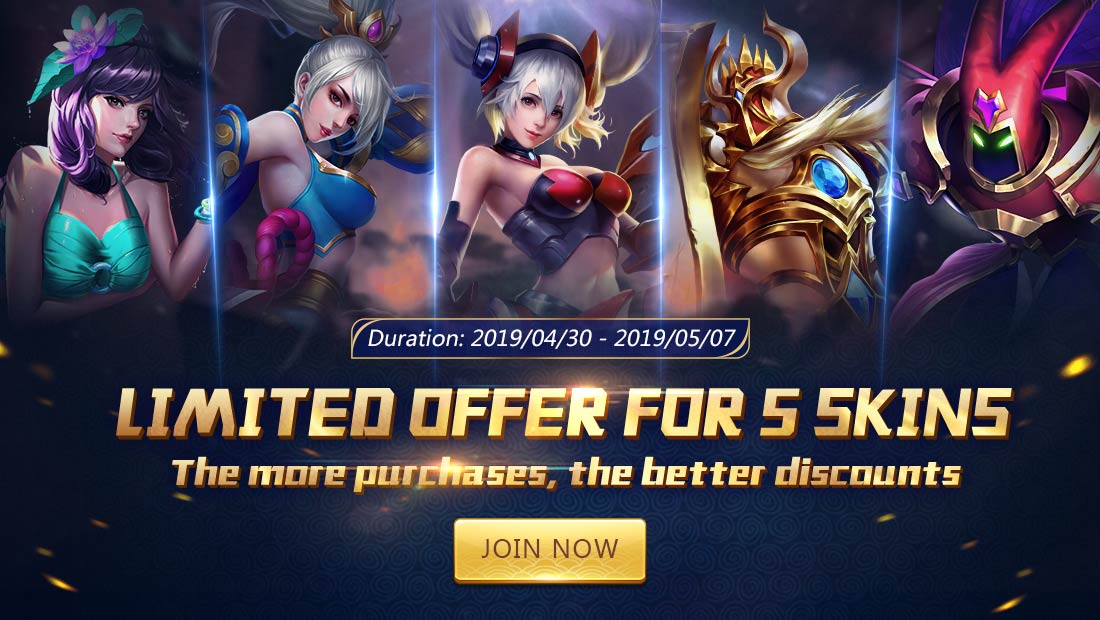 - Adventure Mode - Temple Treasure: each day there is a chance to unlock a prize for free;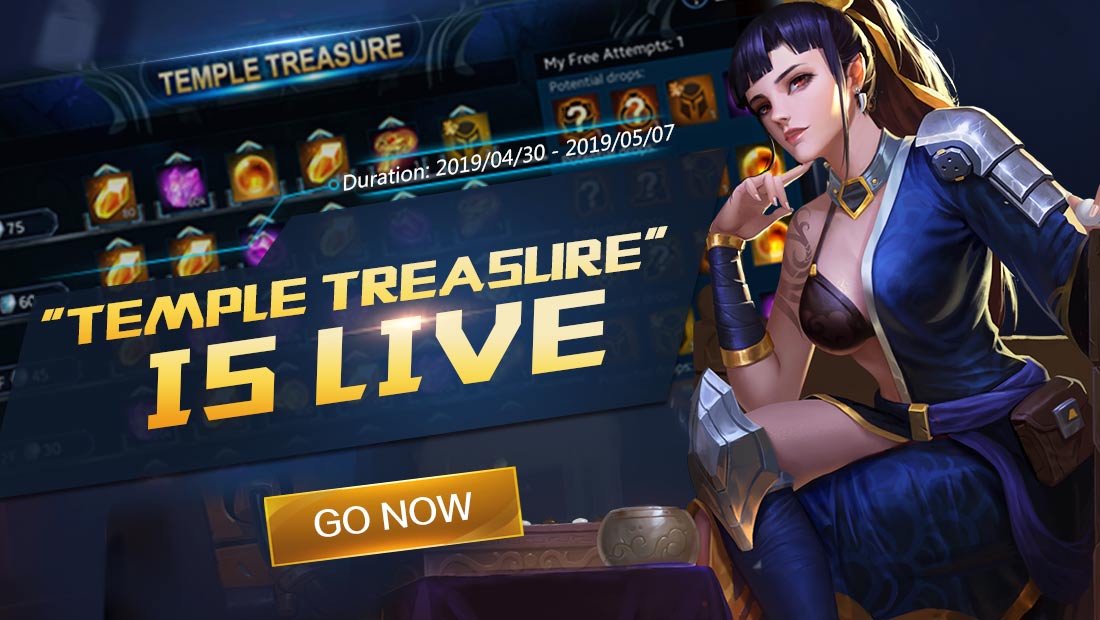 - Lexicon Season 2 finishes in 2 weeks: upgrade your Lexicon level to reap rich rewards.
Skin: Stiletto - Legendary Skin - Divine Knight;
Teleport FX: Divine Blaze;
Kill FX: Divine Strike;
Observer Ward Skin: Corgi;
Frames: Lexicon FX Frame and Divine Knight Frame;
Nameplates: Divine Knight Nameplate and Lexicon (2) Nameplate;
Chat Frames: Blue Minor Chat Frame, Blue Mid Chat Frame, Blue Major Chat Frame.