Heroes Evolved Update - August 29th 2018
UPDATESAugust 29th
All Heroes Evolved servers will be down for 1.5 hours of maintenance beginning 3pm (UTC +8) on August 29th. Exact maintenance schedule is subject to change.
Logins will be disabled during this time. Ongoing matches may be interrupted, so please avoid starting any matches right before maintenance.
Here's a rundown of the Patch Notes:
NEW RELEASES
- New Diao Chan Skin - Rosy Debutante is live! Time-limited sale for only 7 days at 399 Tokens, don't miss out!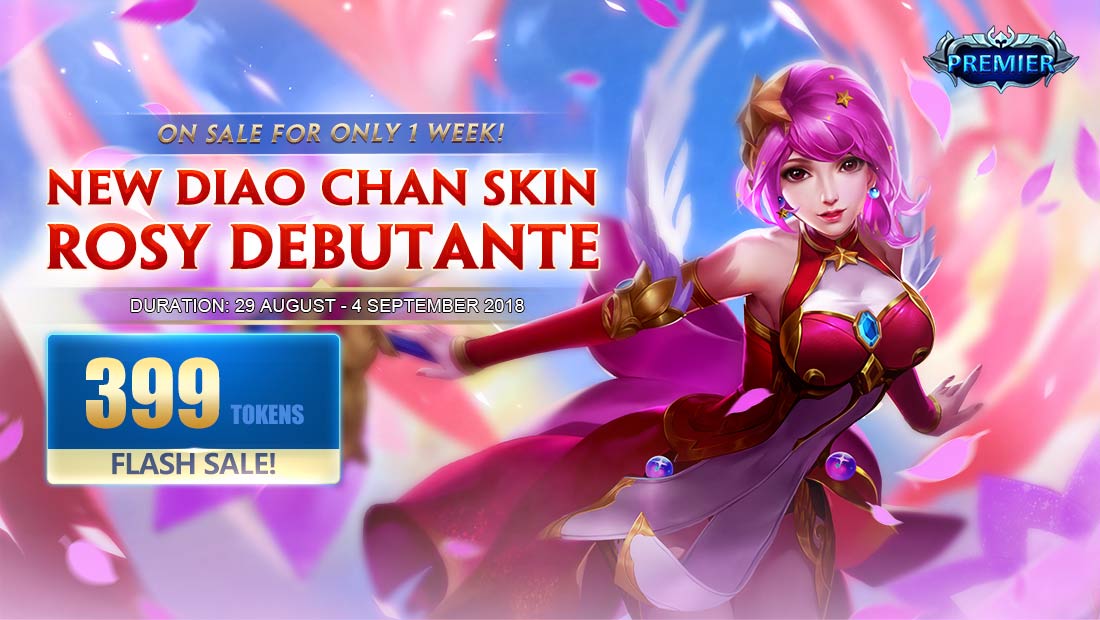 - Cherith's limited skin makes a return! Fairy Maiden is sold for only 7 days at 399 Tokens;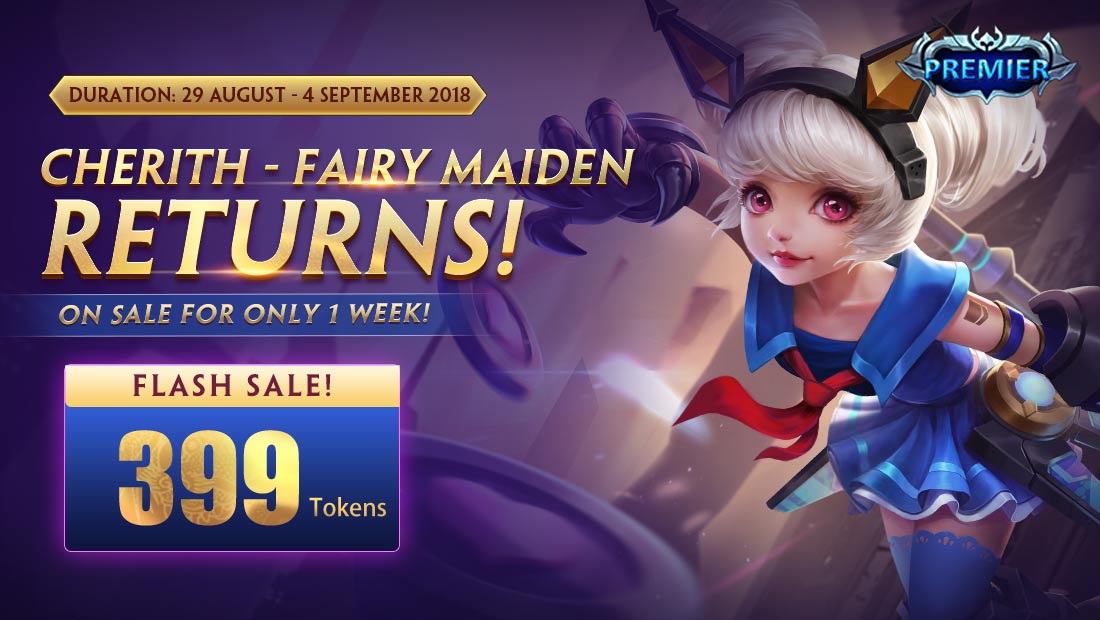 - September check-in skin - Rockman's Colossal Guardian. Also in the Store for 1199 Tokens.
EVENTS
- Pandora's Box prize pool renewed: During the event period, open Pandora's Boxes for a chance to receive permanent skins or skin essences. Available skins include Crimson Emissary (Nosferatu), Samurai Frenzy (Mikio), Electric Boogaloo (Pengwing), Deadly Blossom (Magicka).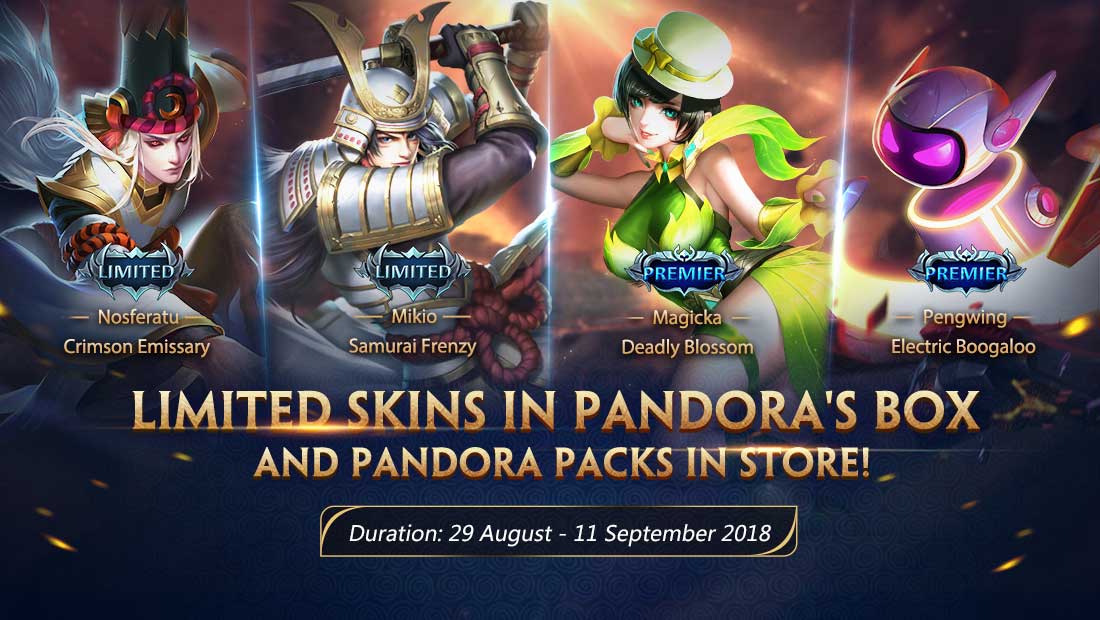 - Recharge for Hopestones: Make the required amount of recharges to receive Hopestones and various vouchers.
- Essence Essentials: During the event, exchange a certain amount of Skin Essences/Pandora's Boxes for Hopestones to open Pandora Boxes.
- Pandora's Party: Complete quests to receive Hopestones and Pandora's Boxes. Those may also be received as a random reward at the end of a battle.
- Adventure Mode - Hero Carnival: draw 5-star heroes to aid you in your adventures!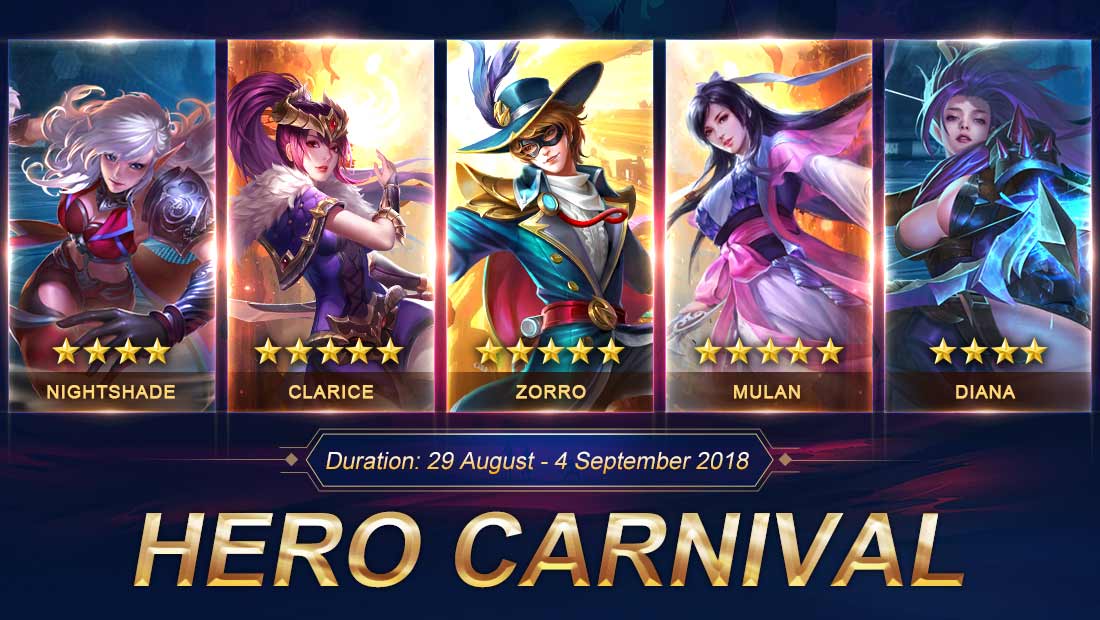 ADJUSTMENTS
- In-match voice chat has been temporarily disabled for optimizations, follow official announcements for further details.
FREE HERO ROTATION