Heroes Evolved Update - August 8th 2018
UPDATESAugust 8th
All Heroes Evolved servers will be down for 1.5 hours of maintenance beginning 3pm (UTC +8) on August 8th. Exact maintenance schedule is subject to change.
Logins will be disabled during this time. Ongoing matches may be interrupted, so please avoid starting any matches right before maintenance.
Here's a rundown of the Patch Notes:
NEW RELEASES
- Aiden's new skin - Soaring Love, on sale for only 1 month;
- Cupid Ward Skin: Receive by unlocking Minerva's Passion Blossom and Aiden's Soaring Love .
EVENTS
- LOVE CONFESSIONS
Collect the designated Lovers' Skins, use the designated Lovers to play matches, to earn True Love Packs that contain Rose Petals. Use Rose Petals to exchange for Lovers' Frames, Lovers' Skin Contracts, Skin Shards and more.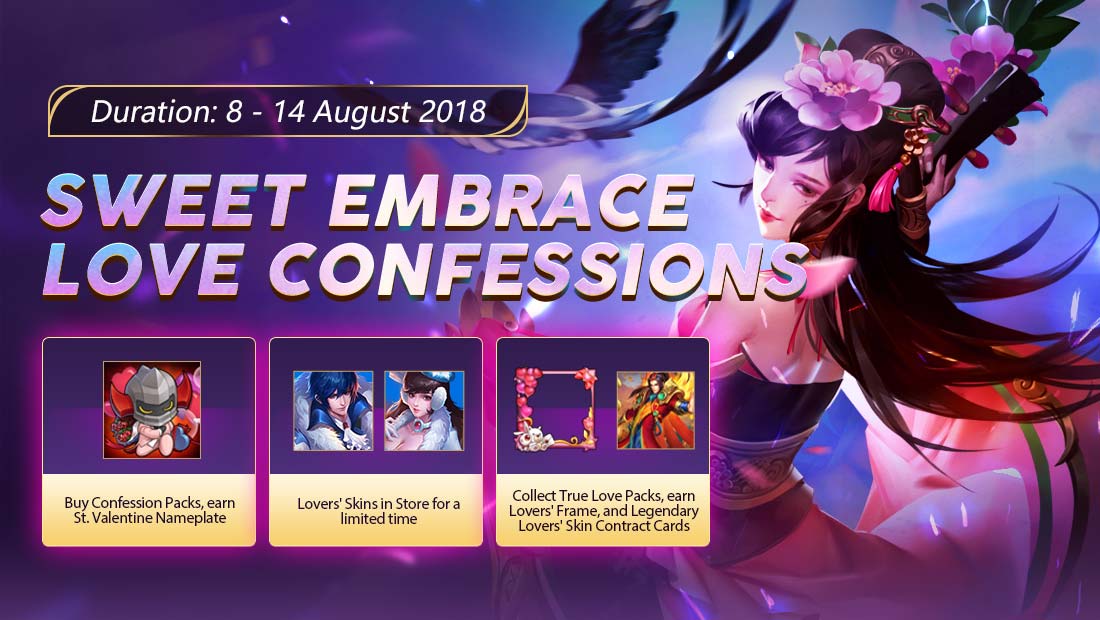 - Adventure Mode: Godly Craft. Draw legendary weapon/ring through the event. The first draw of each day is free.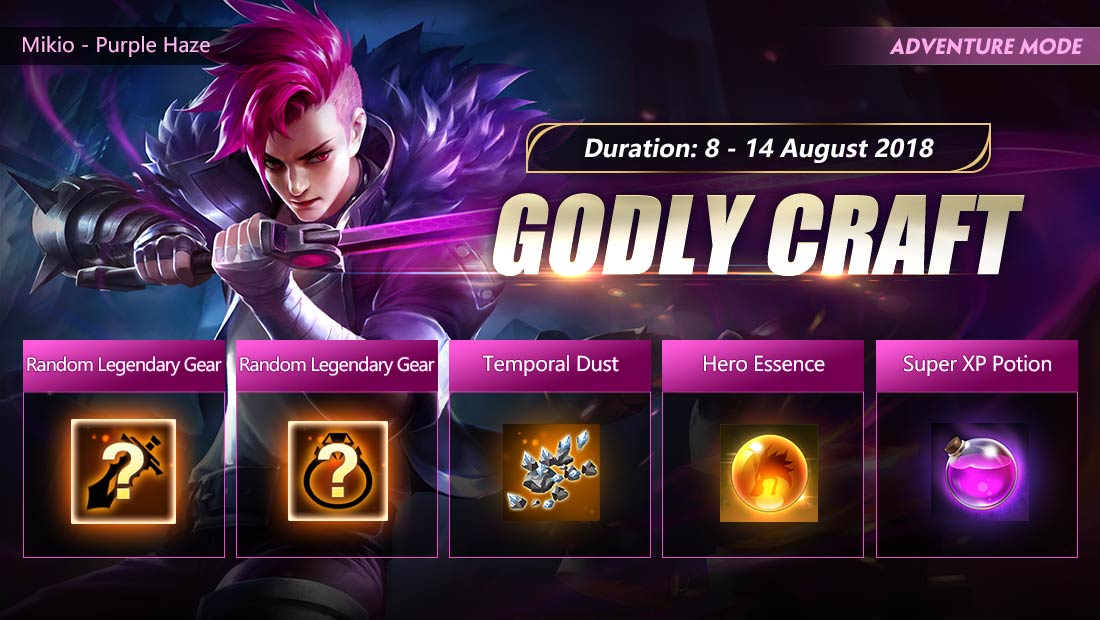 BUG FIXES
- Fixed a bug that allowed players to buy an unlimited number of Gems level Card.
FREE HERO ROTATION