Heroes Evolved Update - Dec 19th 2018
UPDATESDecember 19th
Servers will be down for 1.5 hours of maintenance beginning 3pm (UTC +8) on September 19th. Exact maintenance schedule is subject to change.
Logins will be disabled during this time. Ongoing matches may be interrupted, so please avoid starting any matches right before maintenance.
Here's a rundown of the Patch Notes:
ANNOUNCEMENTS
- Ranked Matches Season 8 will end after update on December 26th. Check details about season rewards by clicking on the "ABOUT S8" icon at the Leader Boards panel.
- This season of Clan Warfare will end after update on December 26th. For season rewards, see "Clan Warfare Rules".
NEW RELEASES
- New Christmas Skin: Clarice - Poinsettia Mistress. Gain from the Pandora's Box event.
- Observer Ward Skin: Guardian Claw. Gain from the Christmas Collection event.
- White Christmas Pack: Sold at 30 Tokens only. Open for a chance to receive Kill FX - Jack Frost.
EVENTS
- Christmas Events:
1. Pandora's Box (opens on December 22th): Clarice - Poinsettia Mistress, Bombom - Bomfather, Arlequin - Tuxedo Fancy, Lulu - Lulu-chan;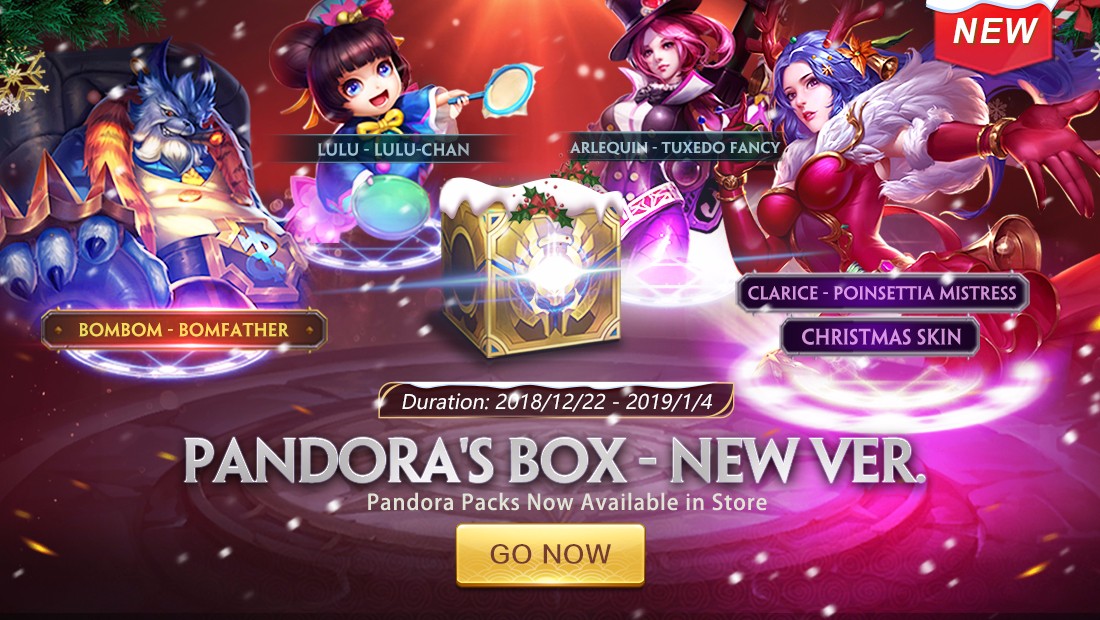 2. Christmas Collection: Collect Christmas materials and combine them for Tree-toppers, which are used to redeem Christmas theme packs and open for a chance to win White Christmas Frame, Season's Greetings Nameplate, or Observer Ward Skin - Guardian Claw;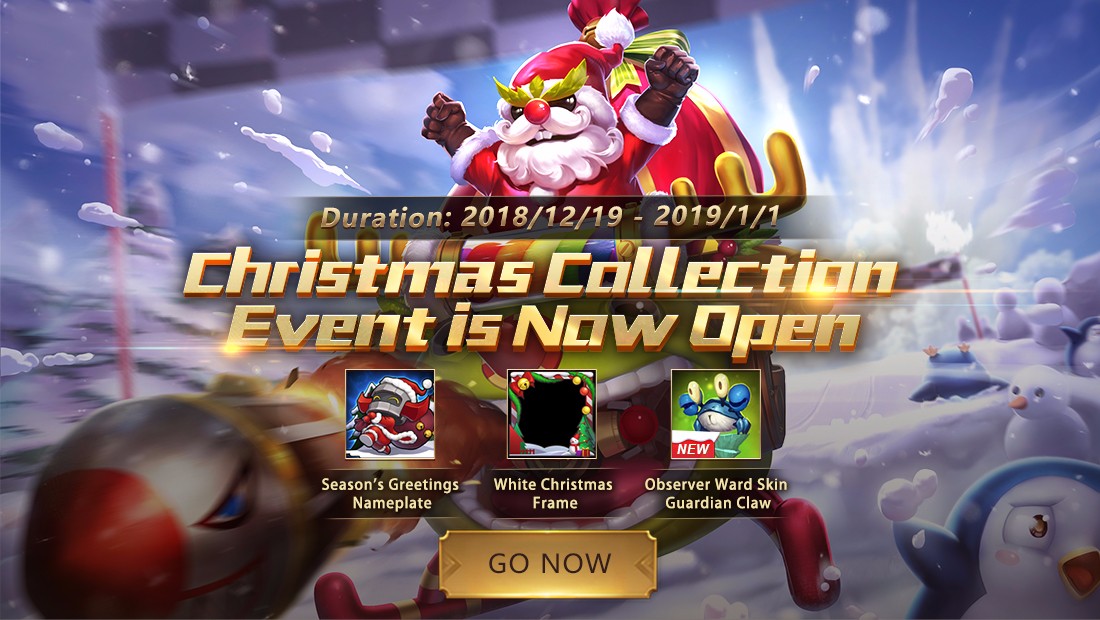 3. Lucky Card: Bonnie and Phobos added as Lucky Card rewards;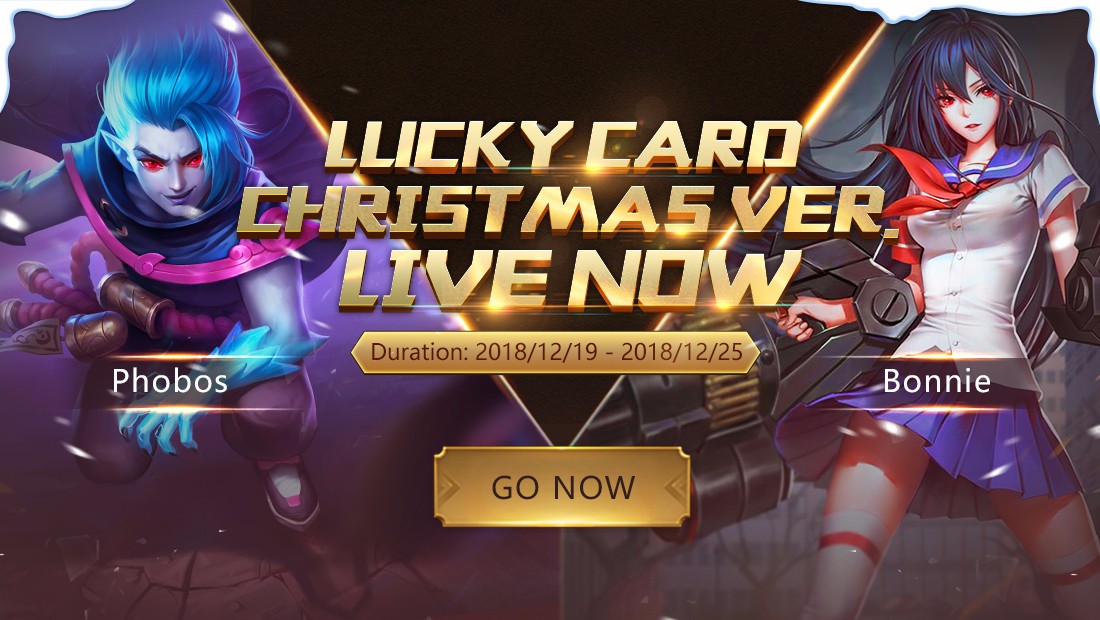 4. Skin Discount: E-stein's Christmas skin sold at 30% off for a limited time;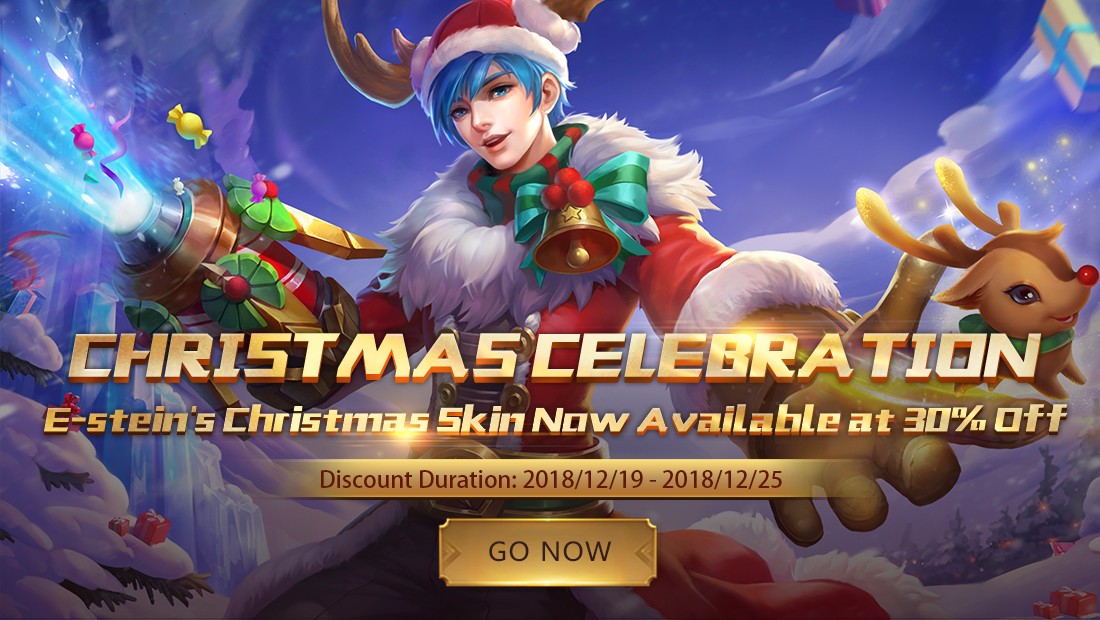 5. Skins Return: Cherith - Fairy Maiden and Diao Chan - Rosy Debutante, each available at at 399 Tokens. A great deal for a limited time;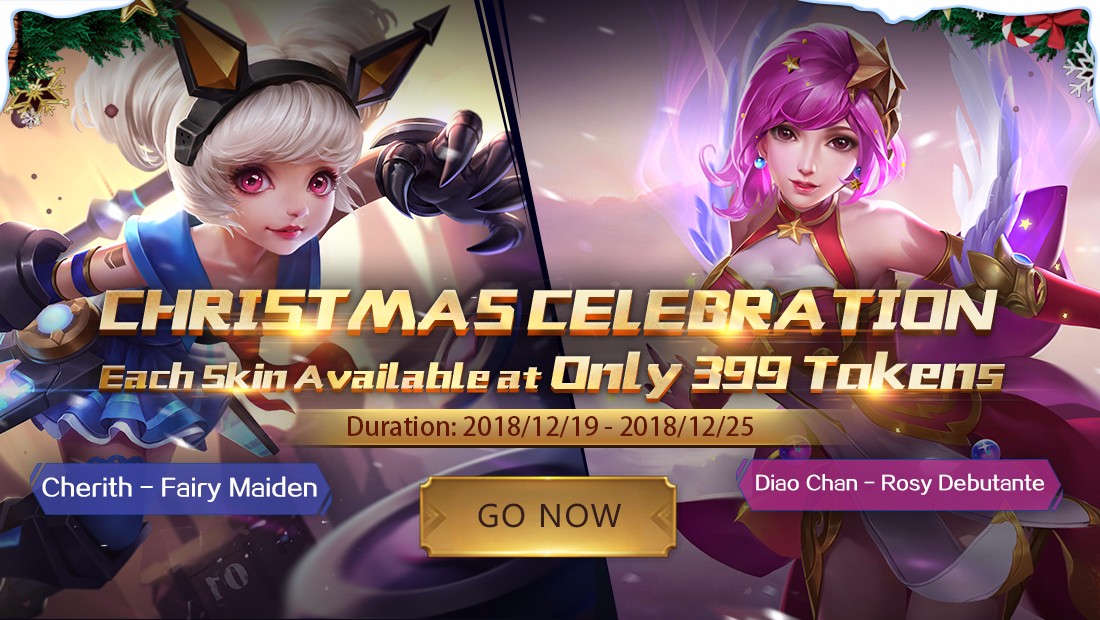 6. Login Gifts: Log in on December 24th and 25th to win great rewards;
7. Daily Recharge & Total Recharges Events.
- Lexicon: Event in full swing. Upgrade your Lexicon level to receive loads of rewards: heroes and skins like Absalon, Absalon - Chaotic Charlatan, Raven - Eclipse Marauder, as well as Lexicon Chests and Gift Boxes.
FREE HERO ROTATION