Heroes Evolved Update - December 5th 2018
UPDATESDecember 5th
Servers will be down for 1.5 hours of maintenance beginning 3pm (UTC +8) on December 5th. Exact maintenance schedule is subject to change.
Logins will be disabled during this time. Ongoing matches may be interrupted, so please avoid starting any matches right before maintenance.
NEW RELEASES
- New Skin: Minerva's Feathered Spirits. Available starting from 12 AM on December 5th, 2018, Server Time.
EVENTS
- Vince's Christmas Limited Skin: Santa Kaboom Limited Return.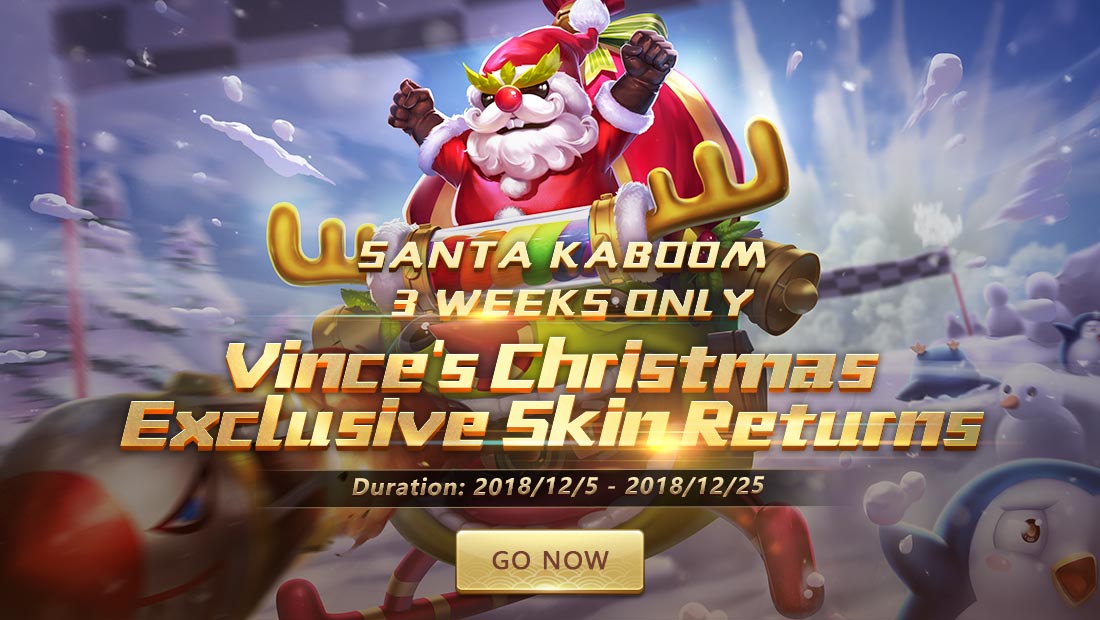 - Roses for Limited Skins: Purchase Rose Chests to collect Roses and redeem limited skins in the event: Raven - Android Warrior, Aiden - Soaring Love, Grom - Shark Wave, Una - MVP Slam Dunk, Mikio - Samurai Frenzy and Poseidon - Dragon Lad.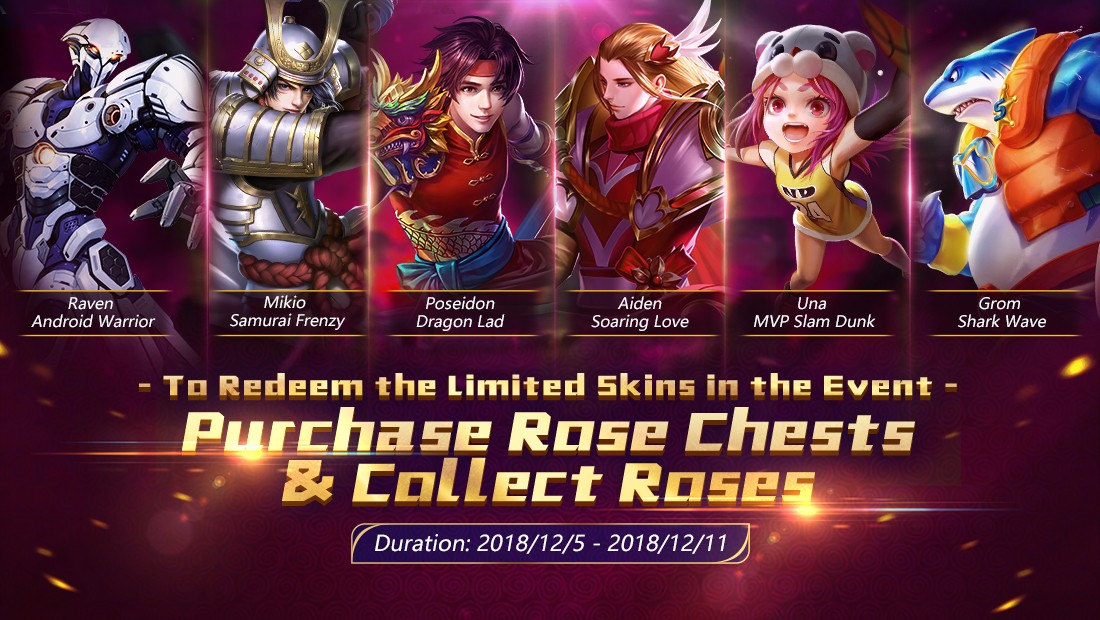 - Adventure Mode: Bag Shop & Tokens Shop are live for a limited time period.
- Femme Fatales: Complete quests to receive Goddess Crests and use them to redeem Goddess Chests. Open Goddess Chests for permanent heroes.