Heroes Evolved Update - January 23rd 2019
UPDATESJanuary 23rd
Servers will be down for 1.5 hours of maintenance beginning 3pm (UTC +8) on January 23rd. Exact maintenance schedule is subject to change.
Logins will be disabled during this time. Ongoing matches may be interrupted, so please avoid starting any matches right before maintenance.
Here's a rundown of the Patch Notes:
NEW RELEASES
- New Skin: Minos – Samba Boss, Minos Bundle is available in Store – Promo.
- New Skin: Burninator – Phosphoric Fire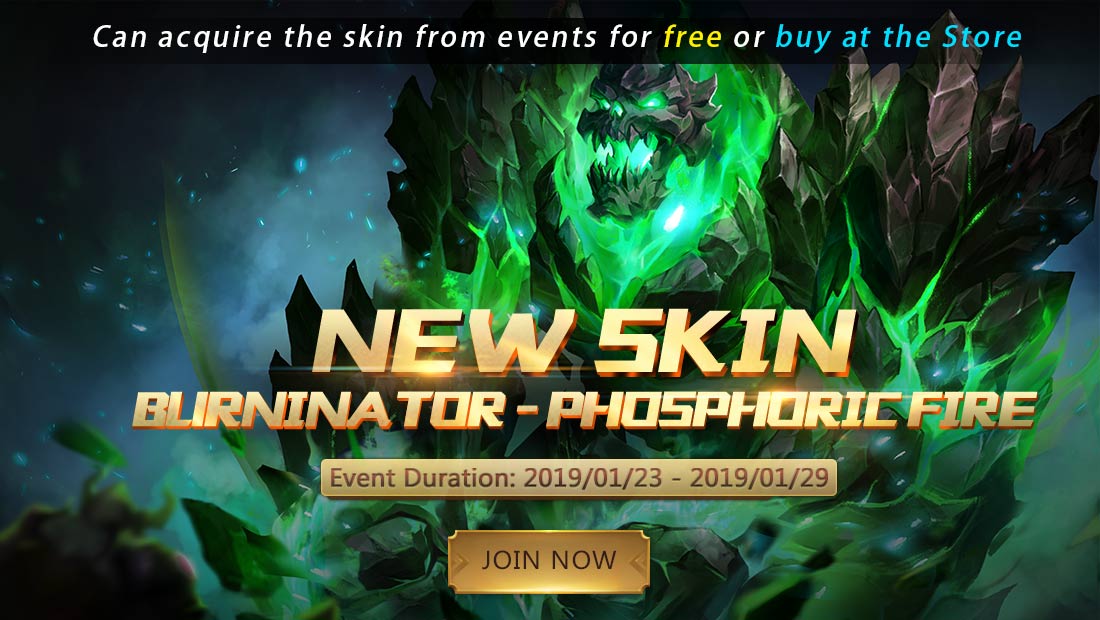 EVENTS
- Special Discounts: The more you buy, the more discounts you'll get. Skins for this period: Stiletto – Dubb Blast, Mulan – Special Snowflake, Burninator – Permafrost Golem, Guan Yu – Hellfire Warrior, Rockman – Electroblast.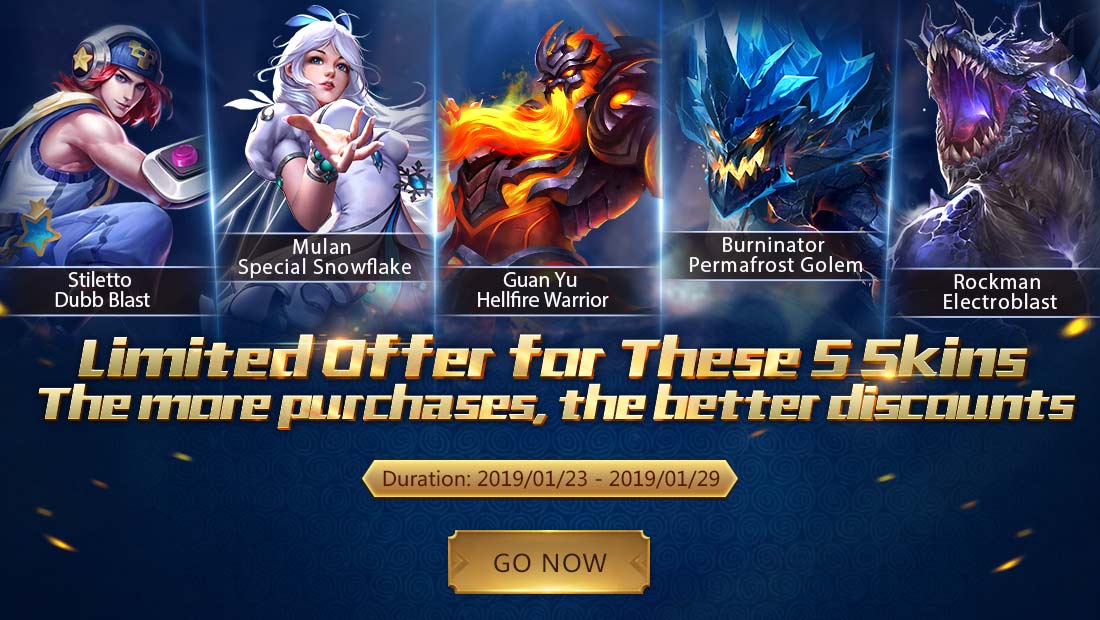 - Phosphoric Fire Redeem: Complete quests to receive green essence and use them to redeem Phosphoric Fire.
- Adventure Mode – Lucky Wheel: Spin for Adventure Mode heroes Estrath and Rockman, as well sa epic and legendary gear.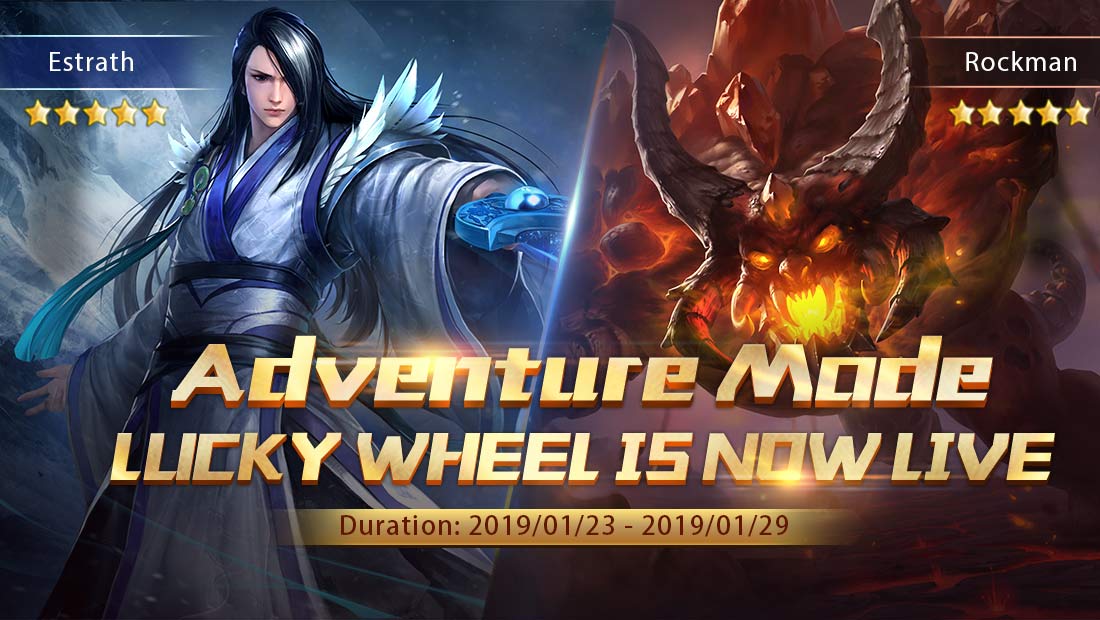 Bug Fixes
- Fix the missing TAB "Chat Frames" under the Customize panel.