Heroes Evolved Update - January 2nd 2018
UPDATESDecember 30th
Servers will be down for 1.5 hours of maintenance beginning 3pm (UTC +8) on January 2nd. Exact maintenance schedule is subject to change.
Logins will be disabled during this time. Ongoing matches may be interrupted, so please avoid starting any matches right before maintenance.
Here's a rundown of the Patch Notes:
NEW RELEASES
- New Skin: Nightshade - Nocturnal Moonrise and Nightshade Bundle both available;
- New Skin: Zed - Pixel Magic and Zed Bundle both available;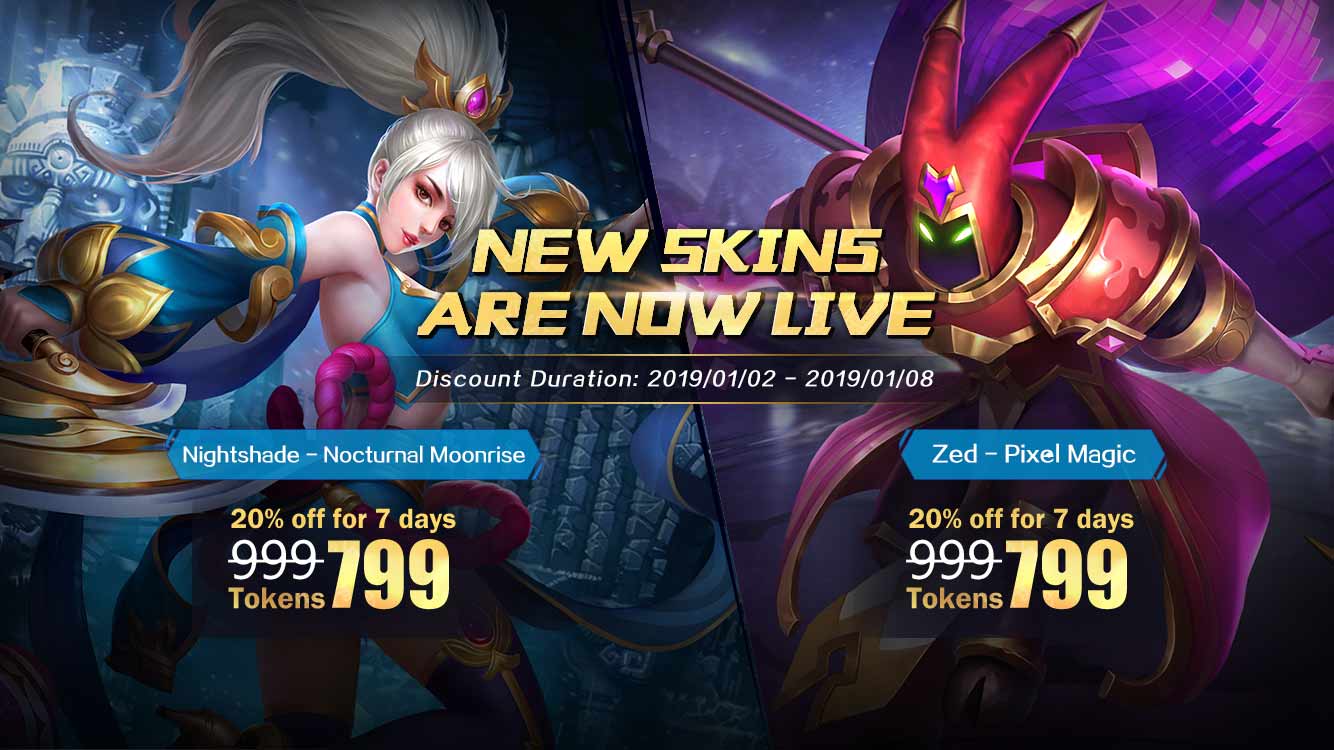 ADJUSTMENTS
- Shard Store Adjustments: Heroes and skins such as Zorro, Zorro - Rose Cavalier, Damacus, Damacus - Wave Watch, Zeus, Zeus - Mecha of Annihilation are now available in Shard Store;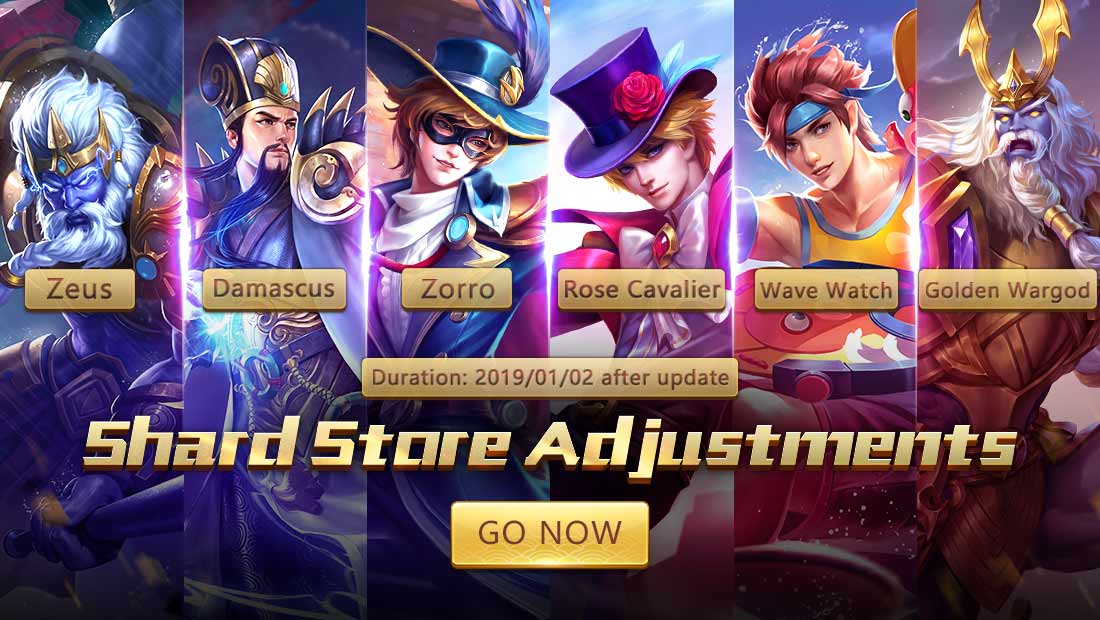 EVENTS
- Join events and complete quests to receive LV. 2 JEWEL CARD and Gems;
- Lexicon: Event in full swing. Upgrade your Lexicon level to receive loads of rewards: heroes and skins like Absalon, Absalon - Chaotic Charlatan, Raven - Eclipse Marauder, as well as Lexicon Chests and Gift Boxes.