Heroes Evolved Update - July 11th 2018
UPDATESJuly 9th
Dear Players,

Servers will be down for 1.5 hours of maintenance beginning 3pm (UTC +8) on July 11th. Exact maintenance schedule is subject to change.
Logins will be disabled during this time. Ongoing matches may be interrupted, so please avoid starting any matches right before maintenance.
Here's a rundown of the Patch Notes:
NEW RELEASES
- Epic Skin Pack: Sold at only 30 Tokens. Open for a chance to get Rockman - Electroblast, Zhao Yun - Tiger General and Mulan - Special Snowflake.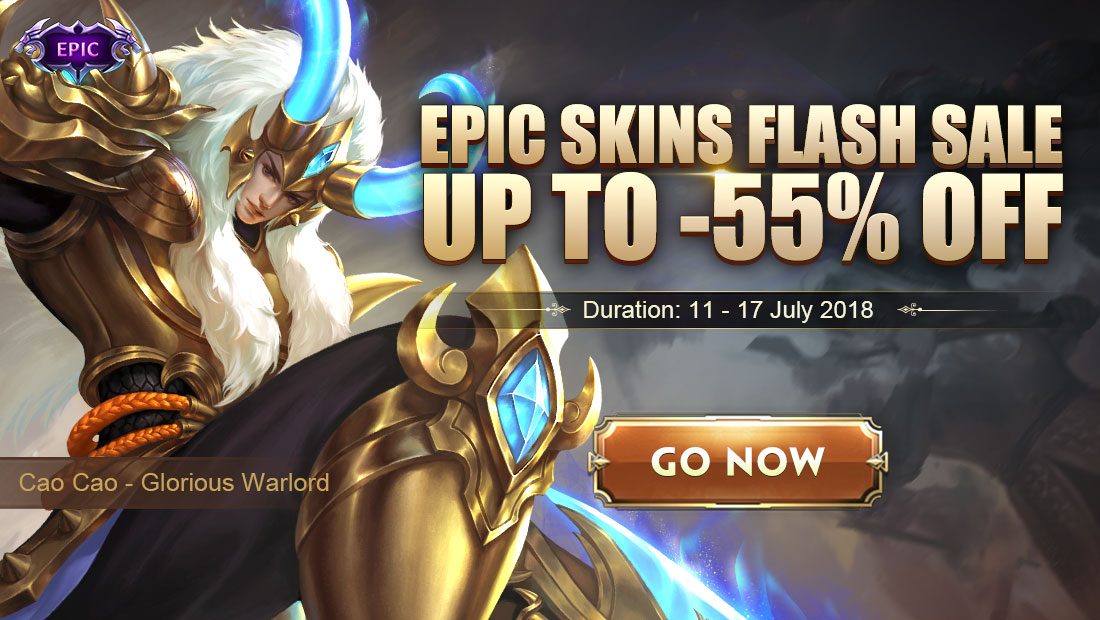 NEW EVENTS
- Log in on July 14th and 15th to get World Cup Shards, which can be used to redeem Wolfram's World Cup skin - Field Champ and World Cup Nameplate after the update on 18th.
- Party up and play Ranked daily to win Surprise Packs for a chance to get Name Change Card.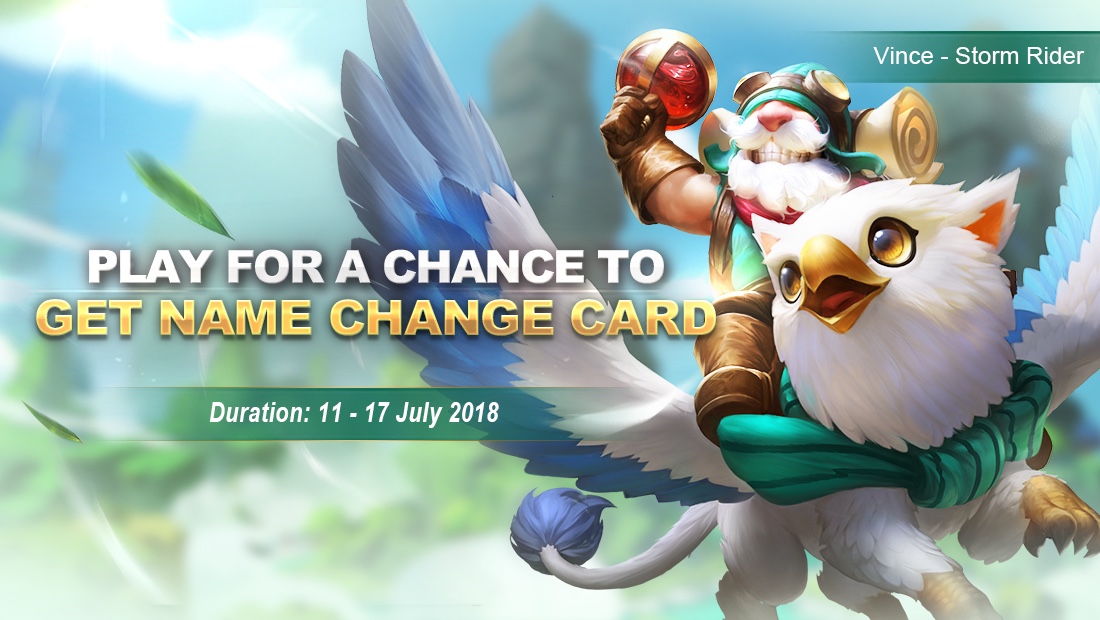 - Limited Offer: The more you buy, the more discounts you'll get. Skins for this period: Bruce Lee - Legend Of The Dragon; Burninator - Permafrost Golem; Vince - Storm Rider; Minos - Mythic Mithras; Cao Cao - Glorious Warlord.
- Lucky Wheel rewards updated. Luxury Voucher Box and Special Voucher Box are now both for sale.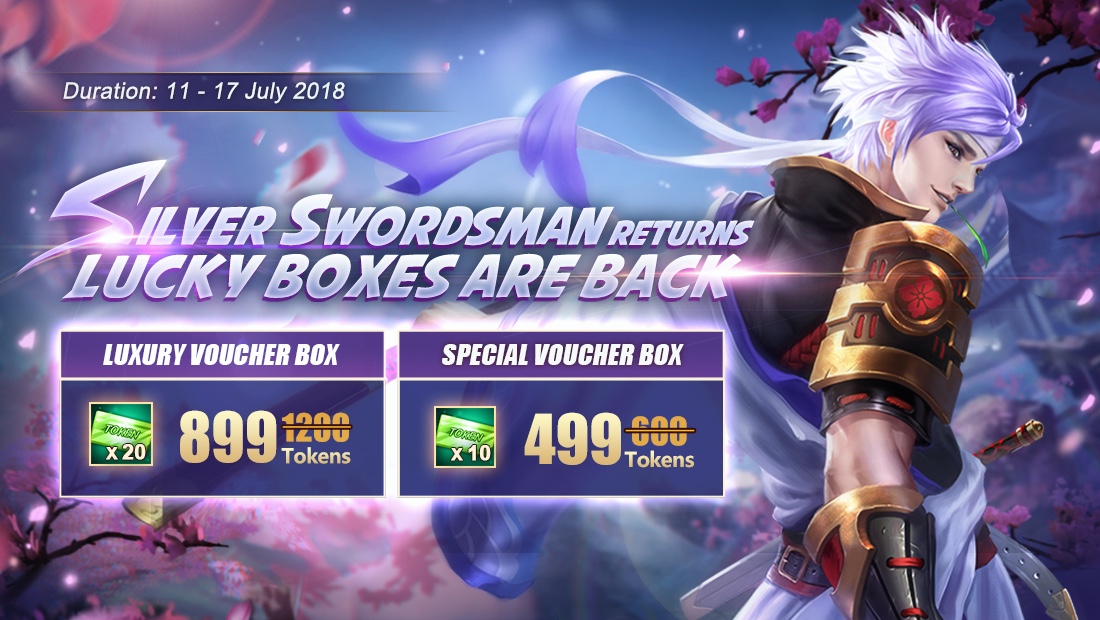 - Adventure Mode: Godly Craft available. Draw legendary torso and shoes through the event. The first draw of each day is free.
- High Baller Frame returns for a limited time period. Spend the required amount of Tokens to receive this exclusive frame.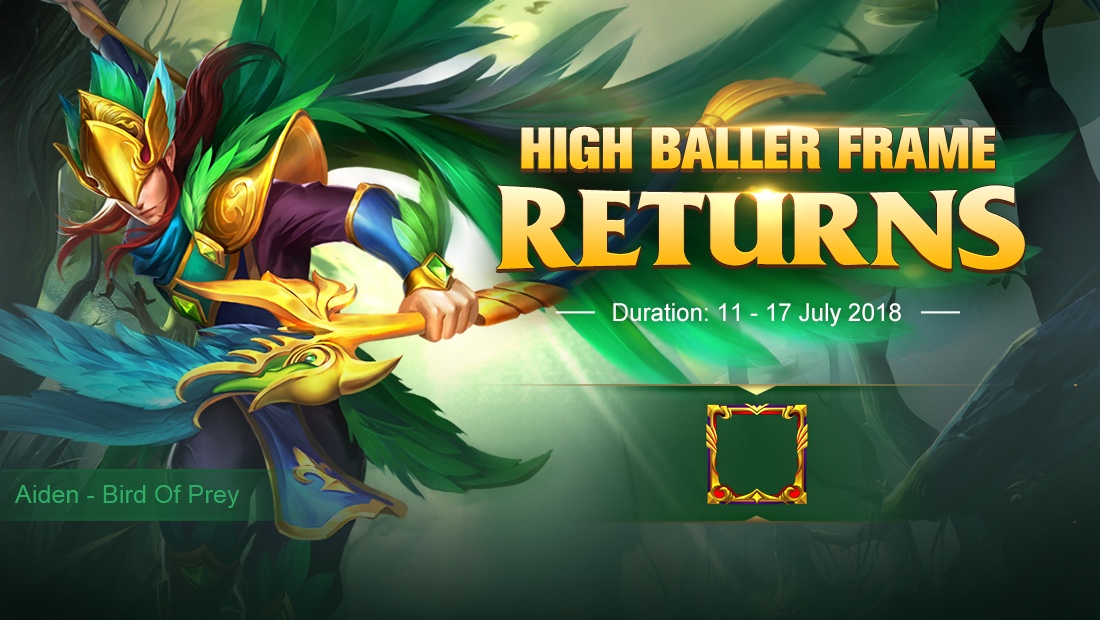 - Recharge daily for Skin Shards.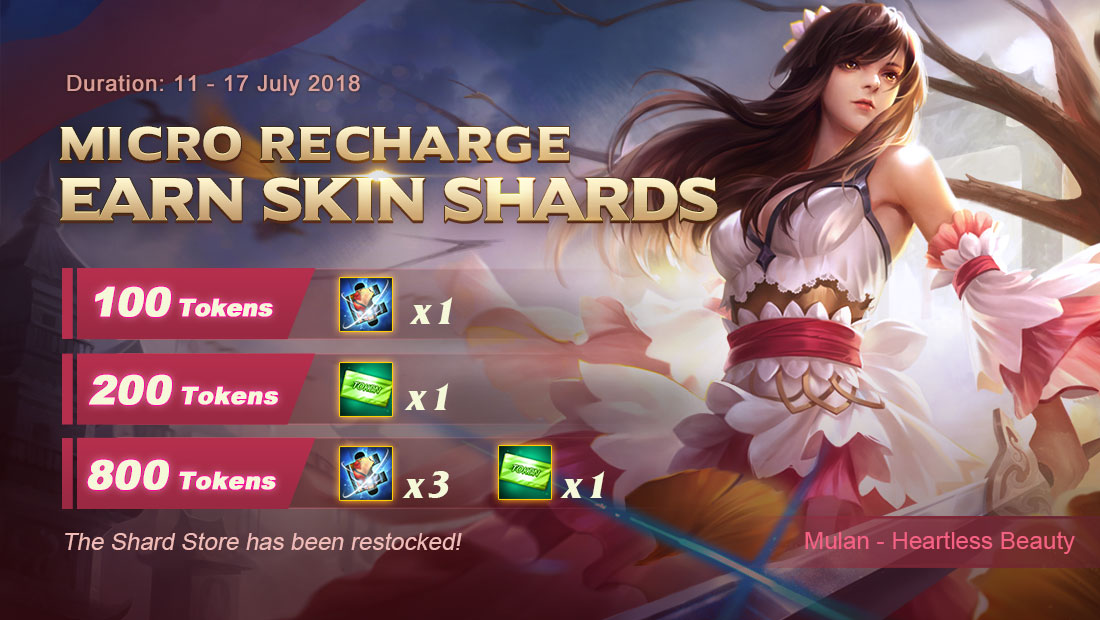 OTHERS
- Optimized game translations.
FREE HERO ROTATION