Heroes Evolved Update - July 18th 2018
UPDATESJuly 17th
All Heroes Evolved servers will be down for 1.5 hours of maintenance beginning 3pm (UTC +8) on July 18th. Exact maintenance schedule is subject to change.

Logins will be disabled during this time. Ongoing matches may be interrupted, so please avoid starting any matches right before maintenance.
Here's a rundown of the Patch Notes:
NEW RELEASES
- The all-new hero Phobos has been added to the Secret Shop. For 1 week, the hero can also be won from the Lucky Card event.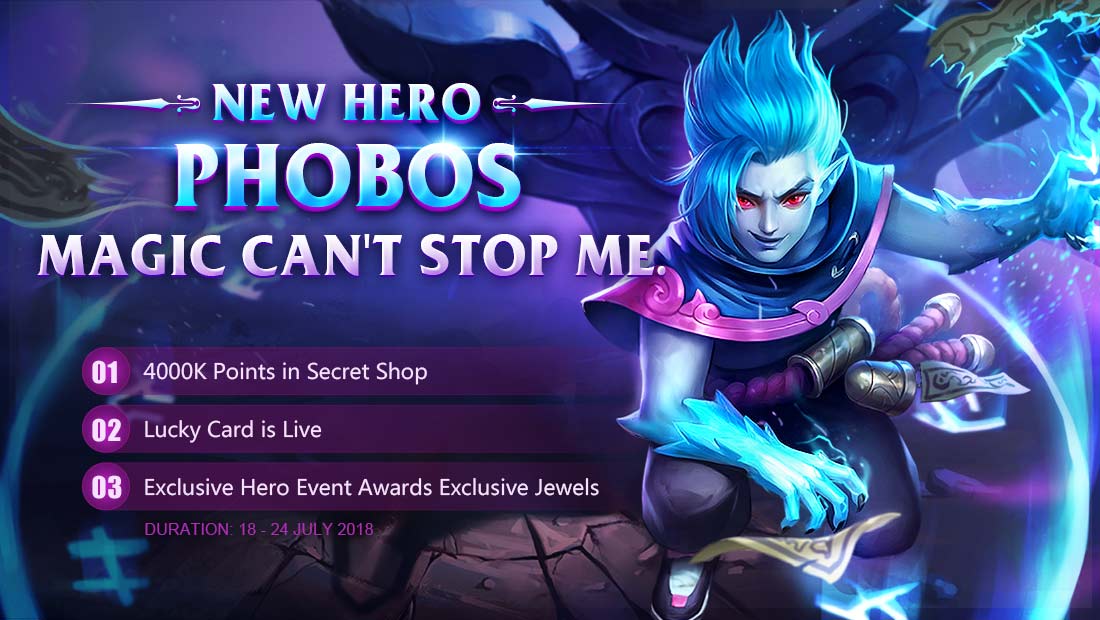 EVENTS
- World Cup Carnival: Collect World Cup Shards to redeem rewards like Wolfram's World Cup skin - Field Champ and World Cup Nameplate. (If you don't have enough World Cup Shards, go to STORE - PROMOS to purchase World Cup Shard Pack.)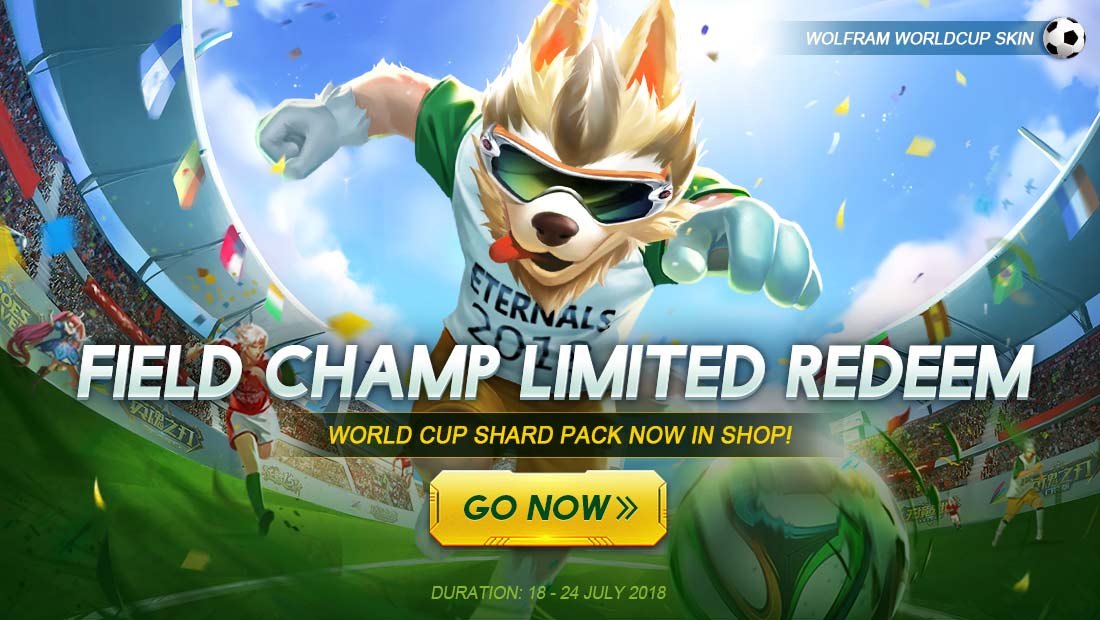 - Heroes Abound: Complete tasks to win the Abound Pack and receive one of the following skins: Cleopatra - Divine Empress, Zhang Fei - Orc Warlord, Solus - Futuristic Marksman, Electros - Running Quarterback, Flavia - Blazing Enchantress, and Arborus - Spore Lord.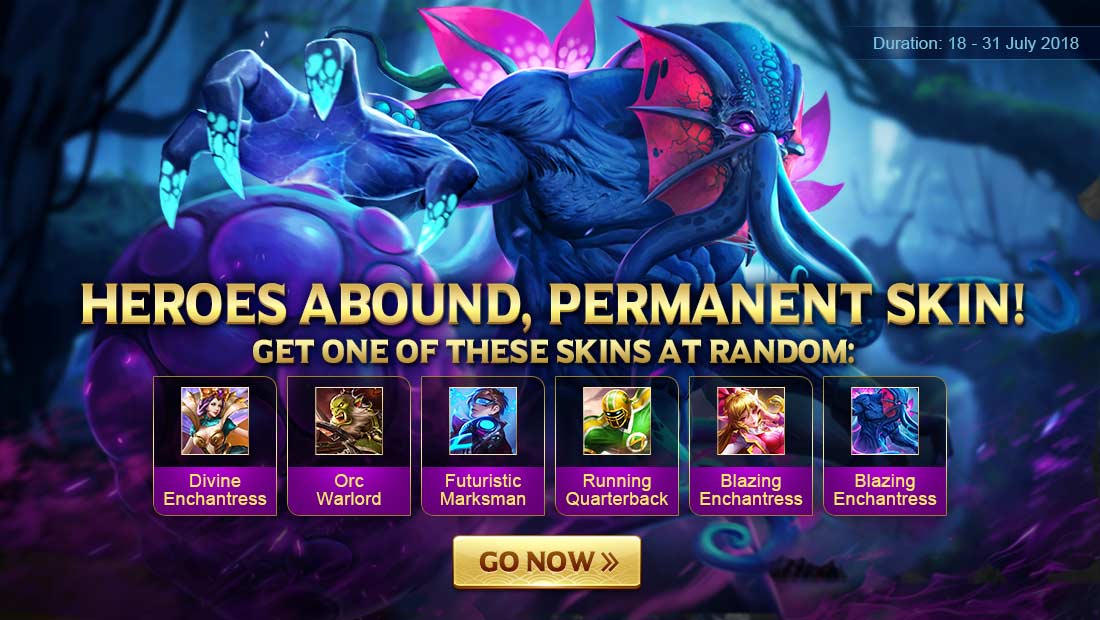 - Lucky Card: Phobos + Wheelie Warrior.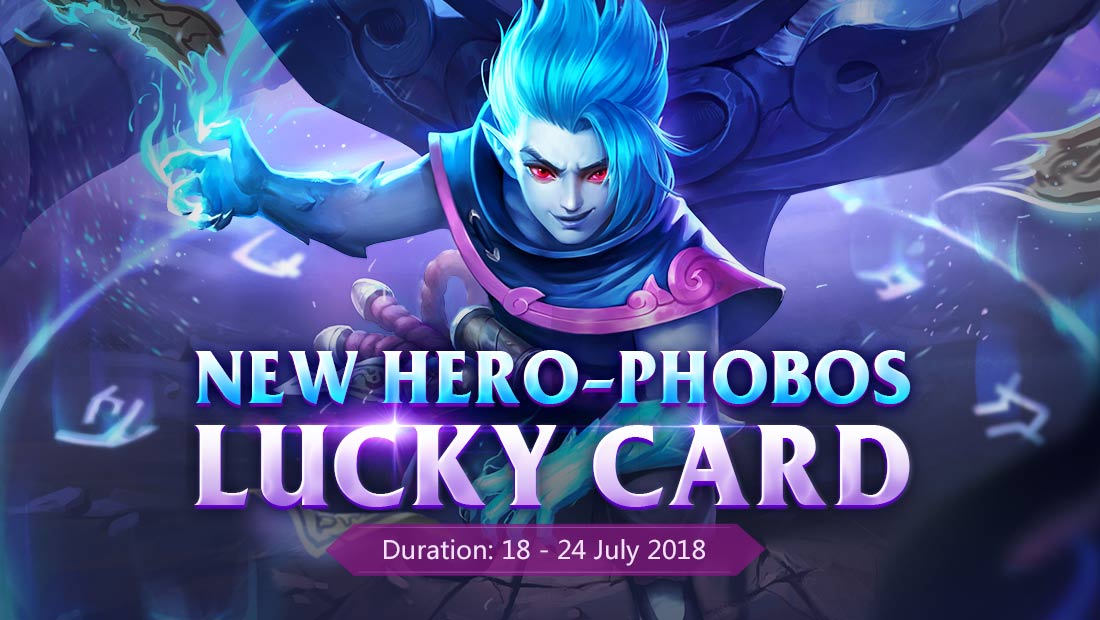 - "Adventure Mode" Hero Carnival: Draw and win five-star heroes Zed, Wendy and Sun Wukong.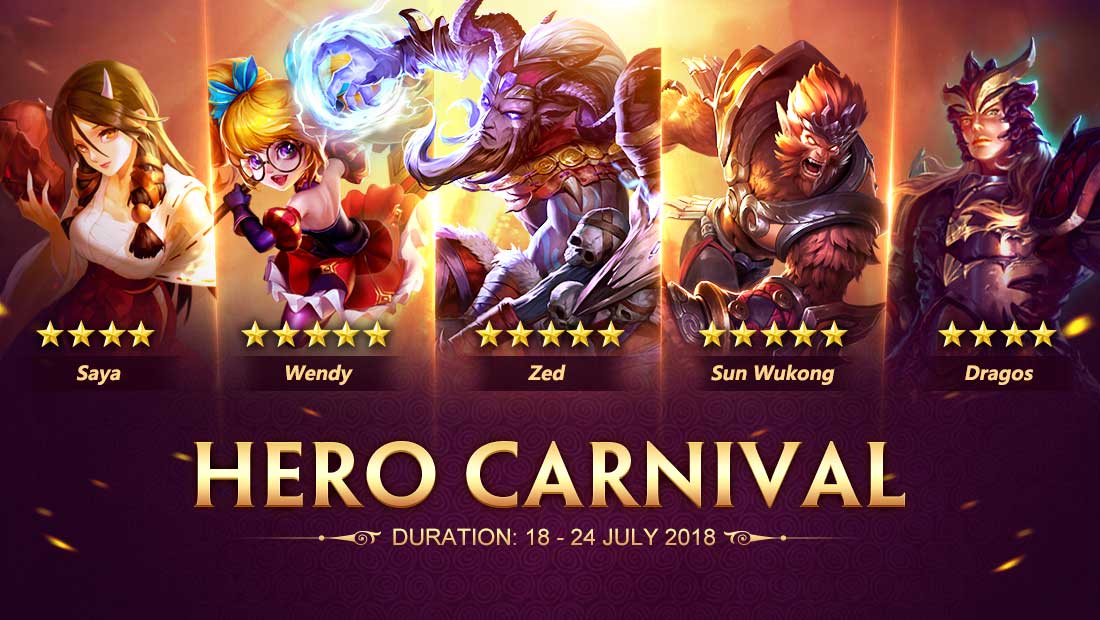 IMPROVEMENTS
- Server performance optimization.
FREE HERO ROTATION