Heroes Evolved Update - July 4th 2018
UPDATESJuly 3rd
All Heroes Evolved servers will be down for 1.5 hours of maintenance beginning 3pm (UTC +8) on July 4th. Exact maintenance schedule is subject to change.

Logins will be disabled during this time. Ongoing matches may be interrupted, so please avoid starting any matches right before maintenance.
Here's a rundown of the Patch Notes:
NEW RELEASES
- The new hero Zorro, and his Rose Cavalier skin are released. Enjoy a 20% discount for the first 7 days;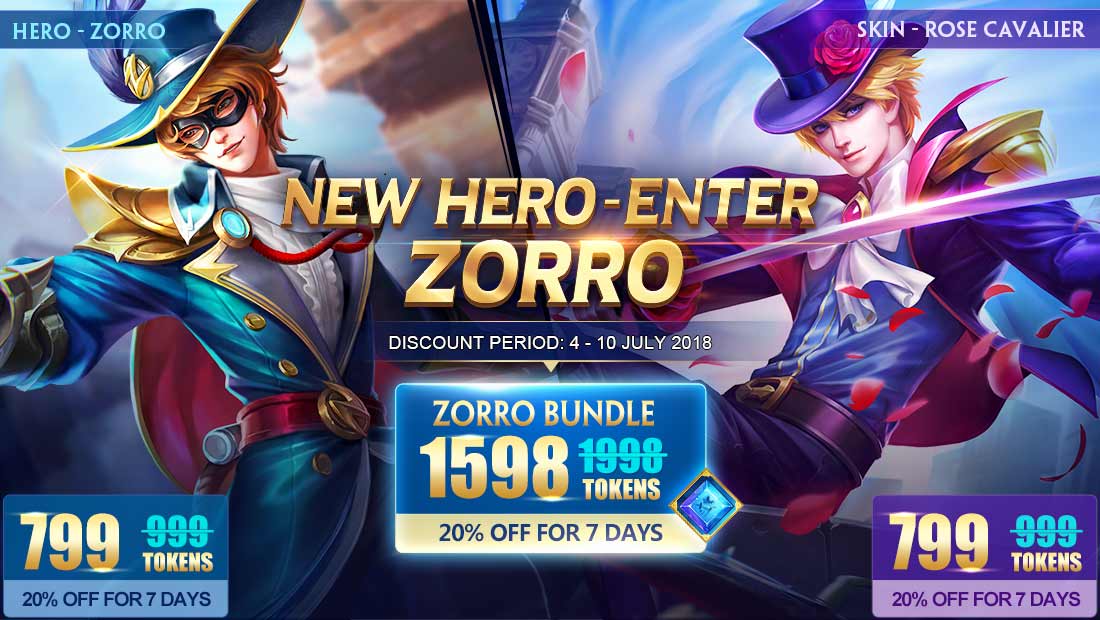 - Premier Skin Pack is now released and sold at 30 Tokens. Open for a chance to get premier skins.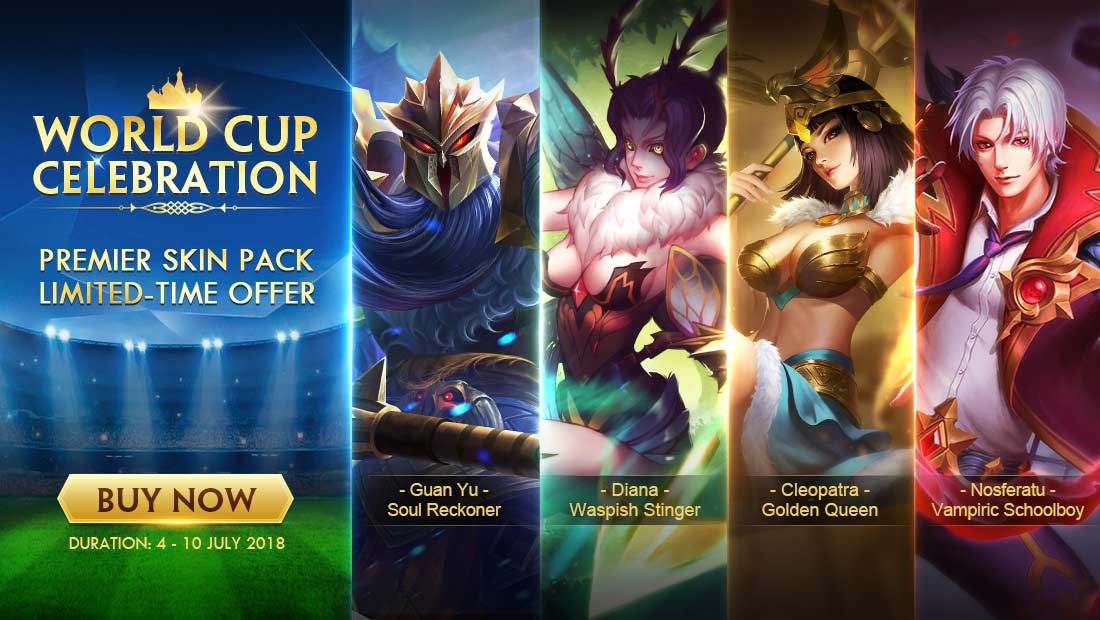 EVENTS
- Log in for the required number of days to get an early trial of Wolfram's World Cup skin - Field Champ (7 Days).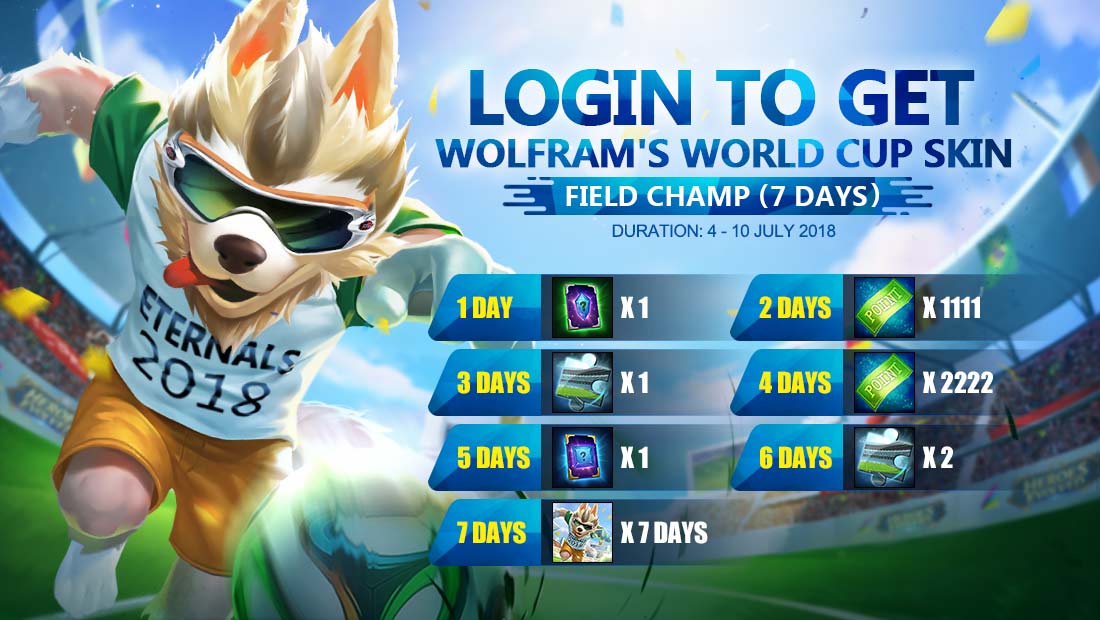 - Training Camp Series: Use required heroes to complete quests for Activity Packs which give up to 50k Points each;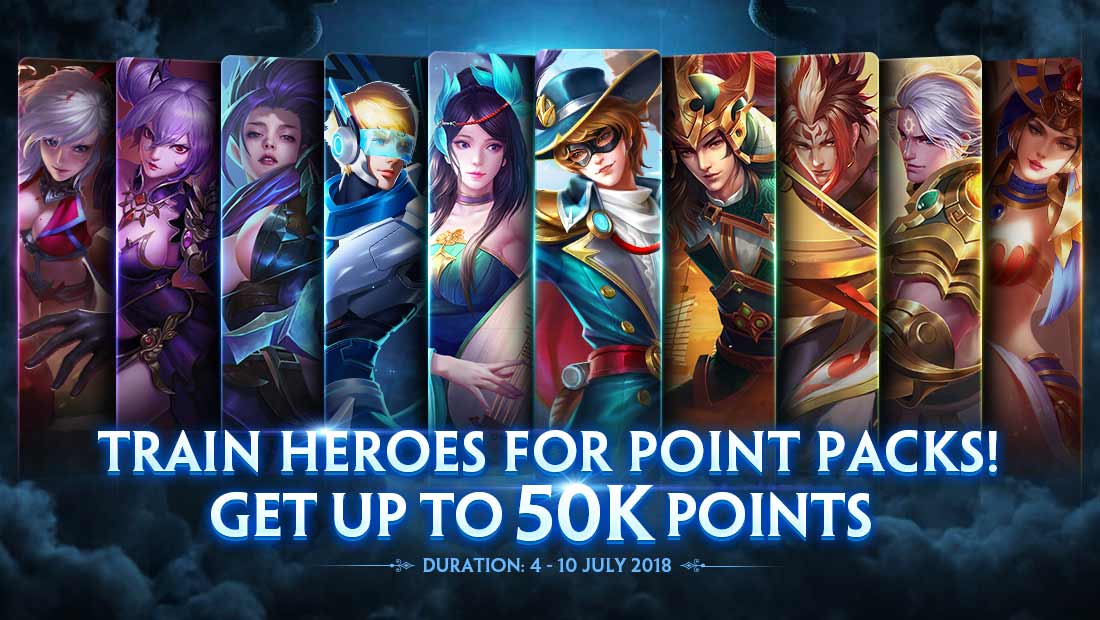 - Adventure Mode: Temple Treasure is open again. Join for a chance to get legendary and epic gear. The first attempt of the day is free.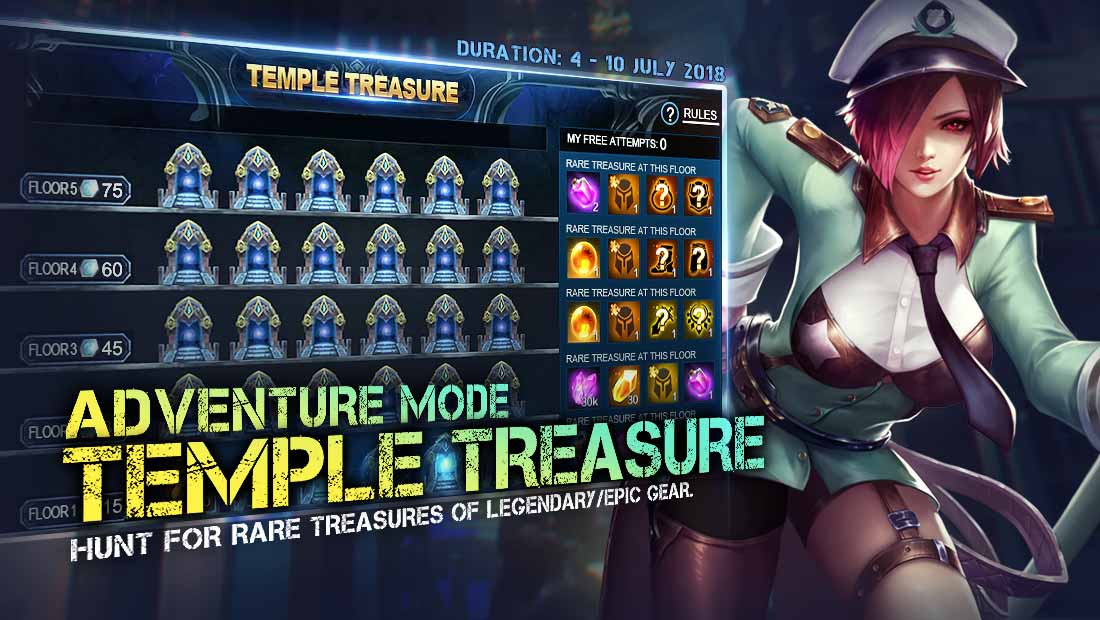 - Use the new hero Zorro in game to collect exclusive Jewels.
FREE HERO ROTATION