Heroes Evolved Update - June 20th 2018
UPDATESJune 19th
All Heroes Evolved servers will be down for 90 minutes of maintenance beginning 3:00 PM (UTC +8) on June 20th. Exact maintenance schedule is subject to change.

Logins will be disabled during this time. Ongoing matches may be interrupted, so please avoid starting any matches right before maintenance.
Here is a rundown of the Patch Notes:
[New Releases]
- Odin's Mecha of Annihilation skin released with all-new mecha FX and VO.
[New Events]
- World Cup Giveaway:
Join battles every day to collect Footballs which can be redeemed for tickets of the 32 World Cup teams.
World Cup team tickets can then be redeemed for World Cup Shards. Teams with better performance can be redeemed for more World Cup Shards.
World Cup Shards can redeemed for World Cup skin, World Cup Nameplate or other rewards.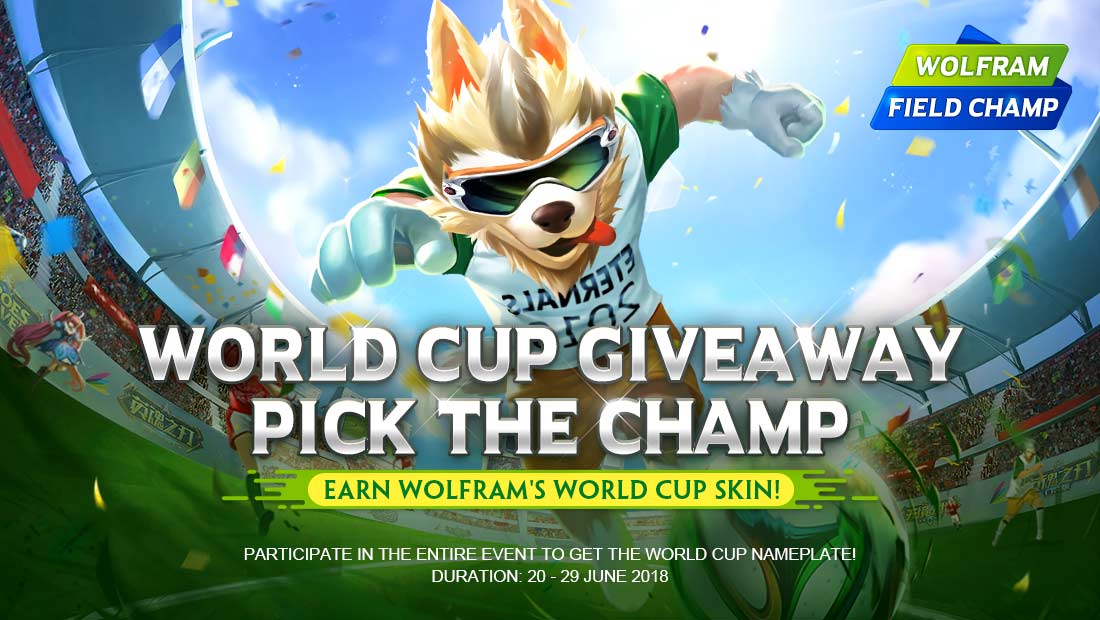 - Updated Pandora's Box event:
Lunaria - Crescent Duchess, Solus - Moon Duke, Flavia - Flower Power, Guan Yu - Hellfire Warrior.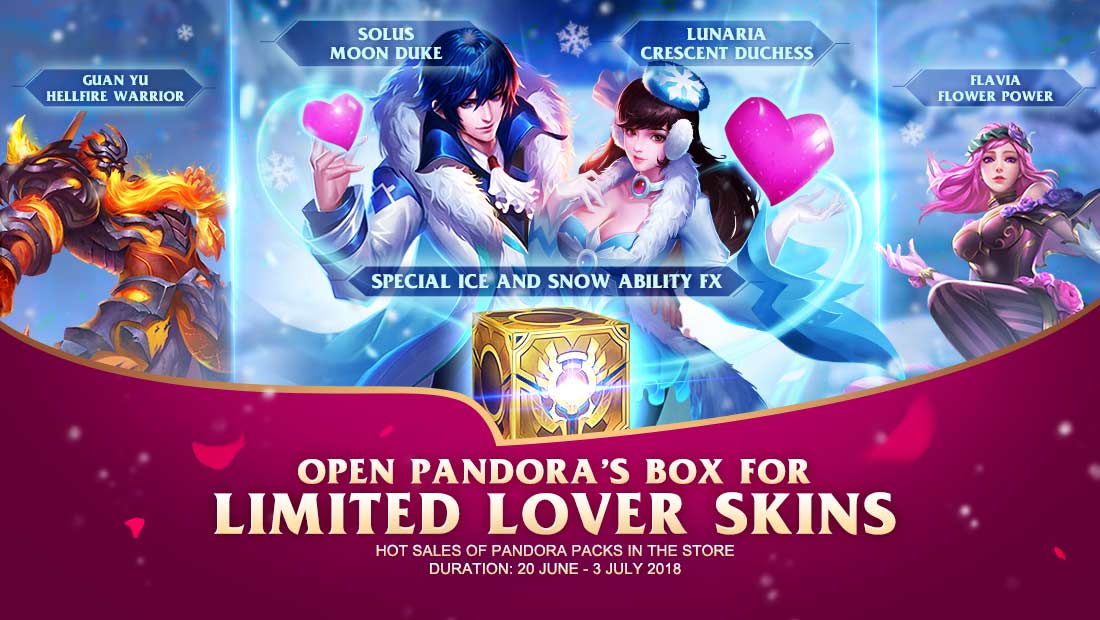 - Adventure Mode: Godly Craft available. Draw legendary weapon/ring through the event. The first draw of each day is free.
- Recharge to get Hopestones, Lucky Wheel vouchers, 1x Draw Voucher or other rewards.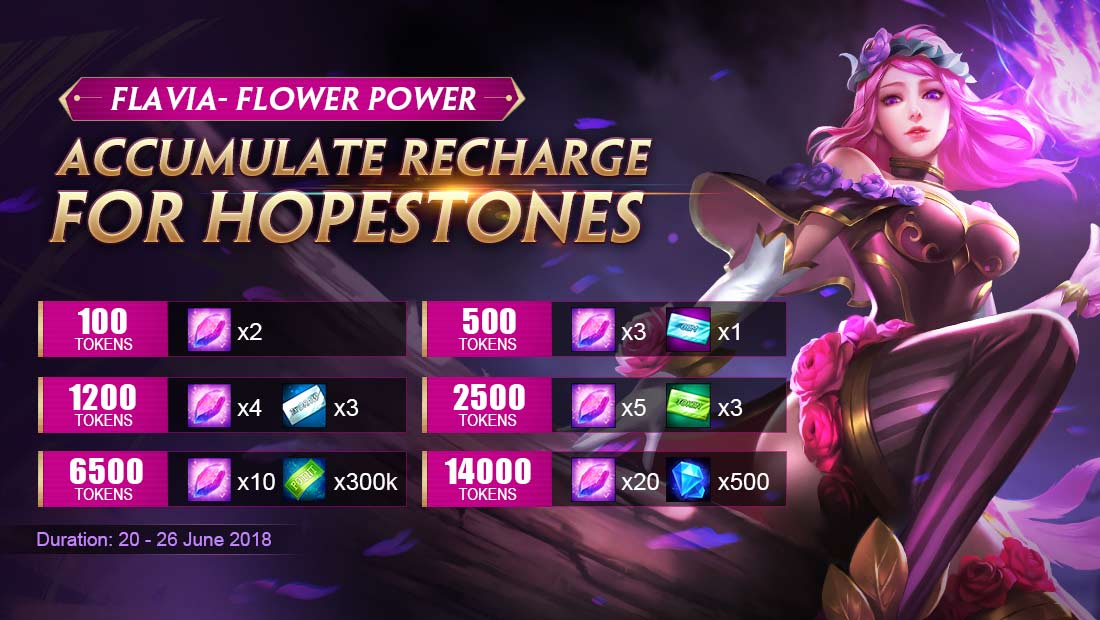 [Adjustments]
- Shard Store Adjustment: Removed Nightshade - Verdant Illusion from the Shard Store.
[Others]
- Preview Season 6 rewards by tapping ABOUT S6 in the Leader Boards.
[Bug Fixes]
- Fixed the issue where some players may be stuck in the Hero's Journey tutorial of the Adventure Mode.
[Free Hero Rotation]