Heroes Evolved Update - June 27th 2018
UPDATESJune 25th
Dear Players,
Servers will be down for 2 hours of maintenance beginning 3pm (UTC +8) on June 27th. Exact maintenance schedule is subject to change.
Logins will be disabled during this time. Ongoing matches may be interrupted, so please avoid starting any matches right before maintenance.
Here's a rundown of the Patch Notes:
[Announcements]
- Following this maintenance, Season 6 ends and Season 7 begins.
Apollo's S7 exclusive skin - Pyrate Marquis
After the update, log in and get your S6 rewards. See "ABOUT S6" for details;
- New season begins for Clan Warfare. For season rewards, see "Clan Warfare Rules";
NEW RELEASES
- Cherith's Fairy Maiden skin released with all-new mecha FX and VO. Sold for only 7 days at 399 Tokens, with Cherith also at a 200 Token discount;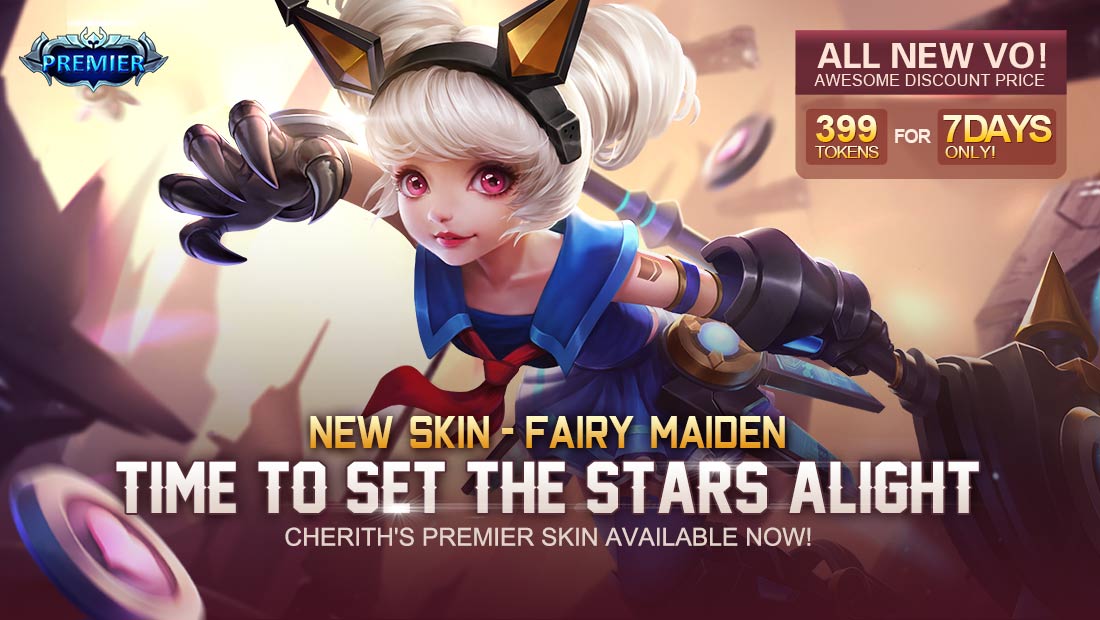 - New Skin for July Check-in: Electros's Mohawk Striker
- World Cup Frame is live: collect both Electros's Mohawk Striker skin and Wolfram's Field Champ skin to get the exclusive World Cup Frame;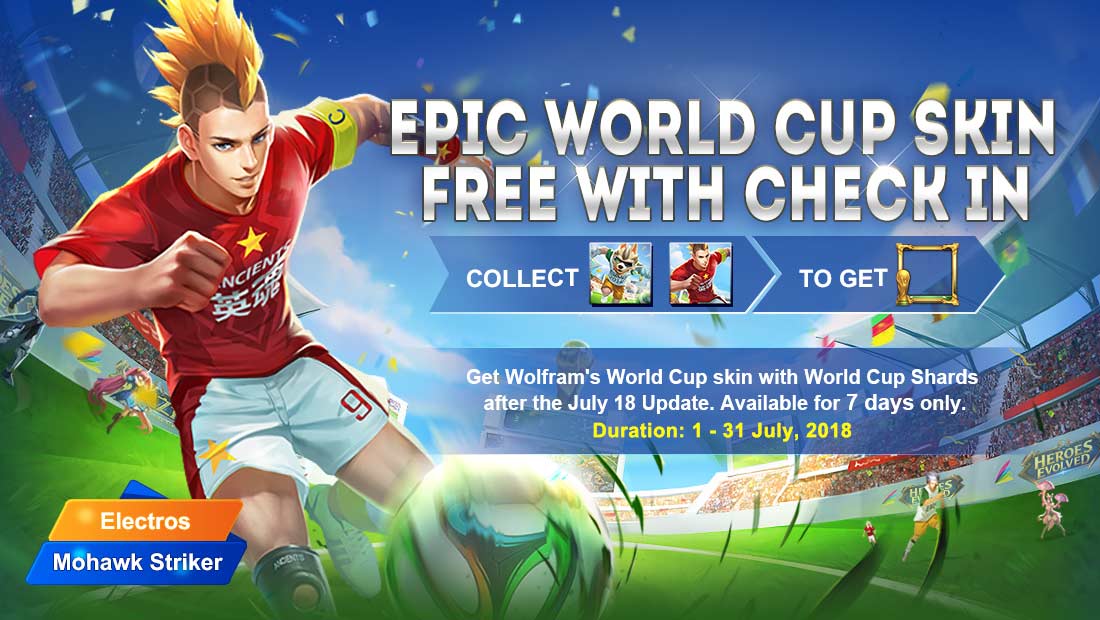 [Events]
- Lucky Card: Bonnie and Estrath - The Last Duellist
- Adventure Mode - Hero Carnival: 5-star heroes this round: Aiden, Venom, Flavia;
- Spend the required amounts of Gold to get rewards;
- Discounts:
Name Change Card, Clan Name Change Chard, Mini Alert, and Loudspeakers are at a discount for a limited time;
Apollo, Raven, Jeanne, and Flavia now cost 4,000 Gold cheaper;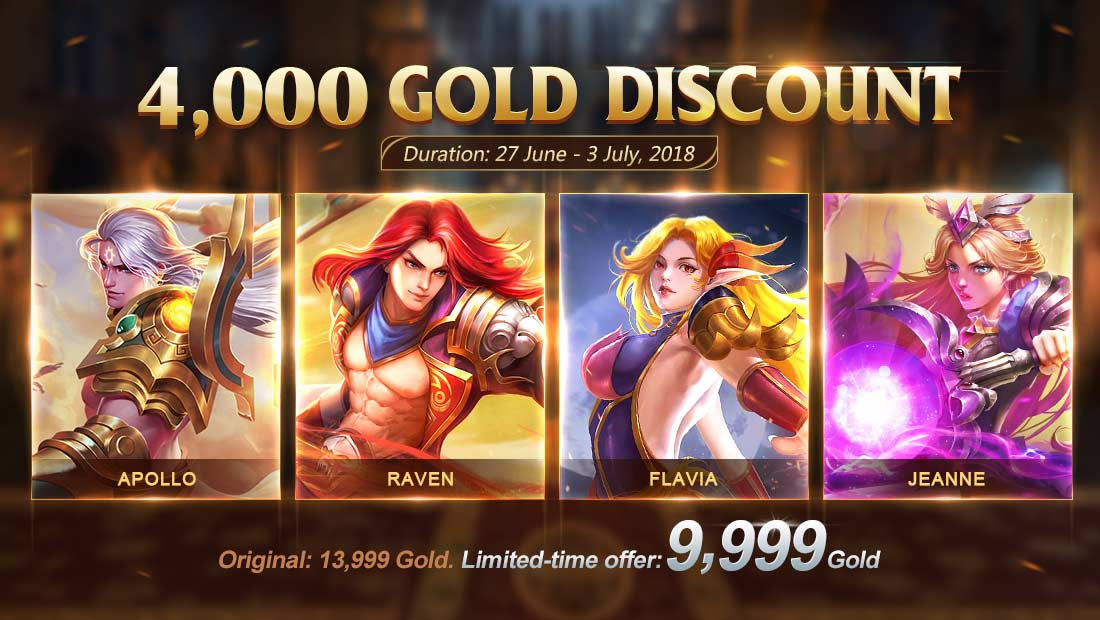 - Use Cherith in the game to collect exclusive Jewels;
- The World Cup Giveaway event is still active;
BUG FIXES
- "Connecting to game server..." but unable to re-connect has been fixed;
FREE HERO ROTATION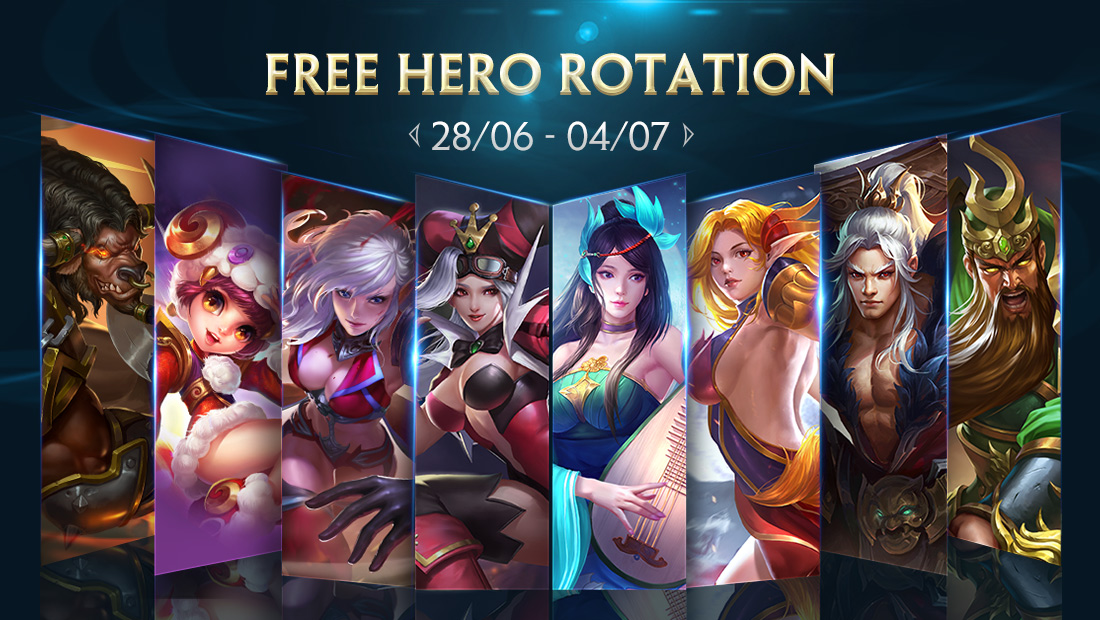 Check the Event panel or Store for more details.