Heroes Evolved Update - May 08 2019
UPDATESMay 8th
Servers will be down for 1.5 hours of maintenance beginning 3pm (UTC +8) on May 8th. Exact maintenance schedule is subject to change.
Logins will be disabled during this time. Ongoing matches may be interrupted, so please avoid starting any matches right before maintenance.
Here's a rundown of the Patch Notes:
[New Releases].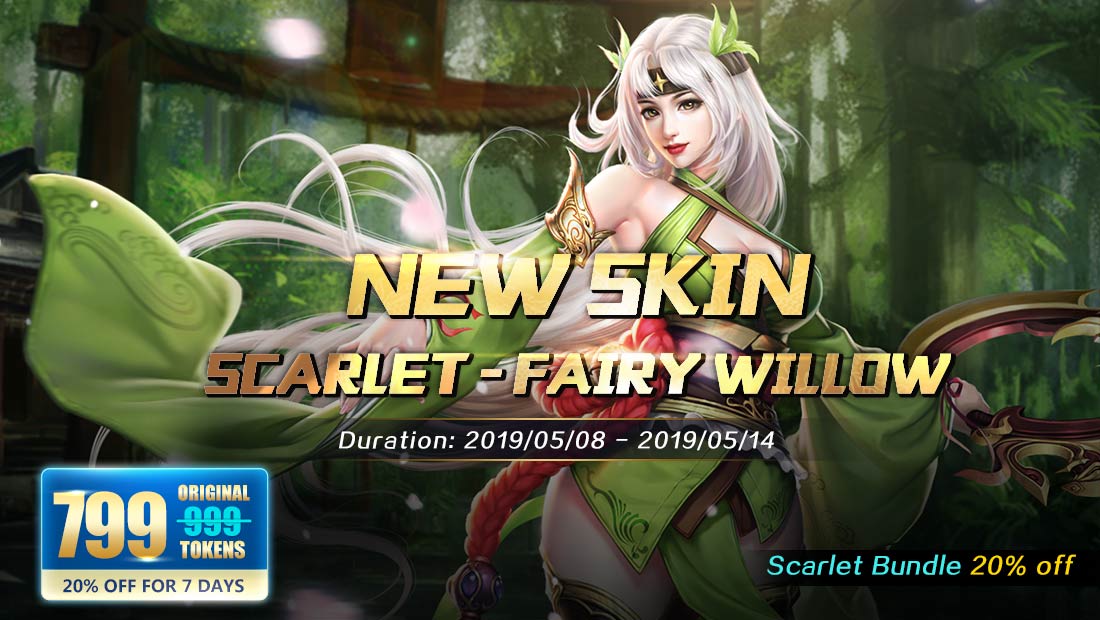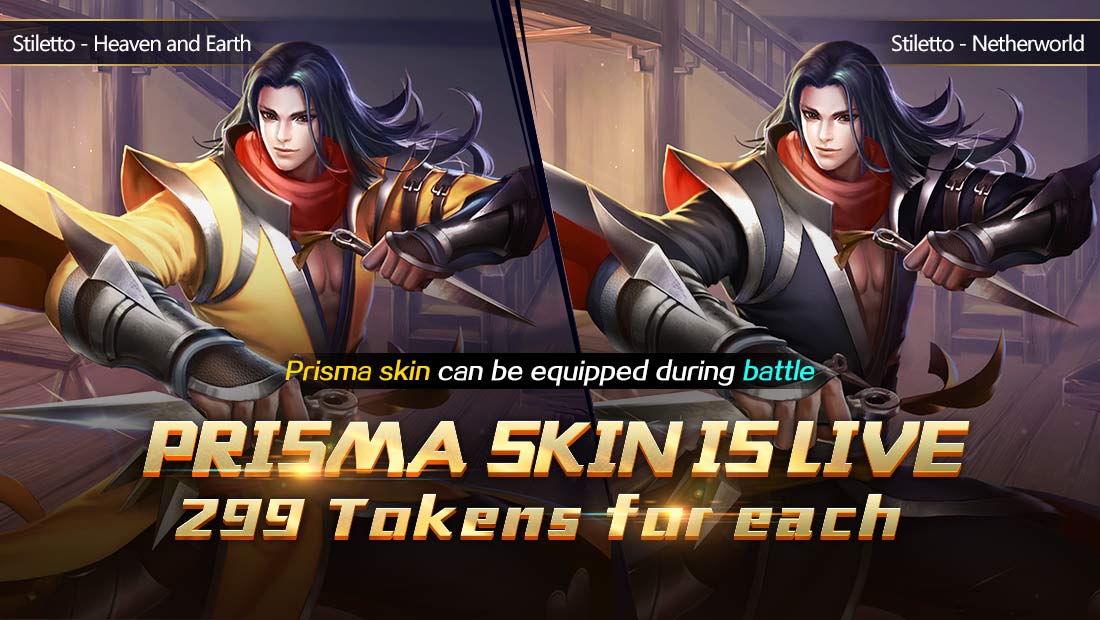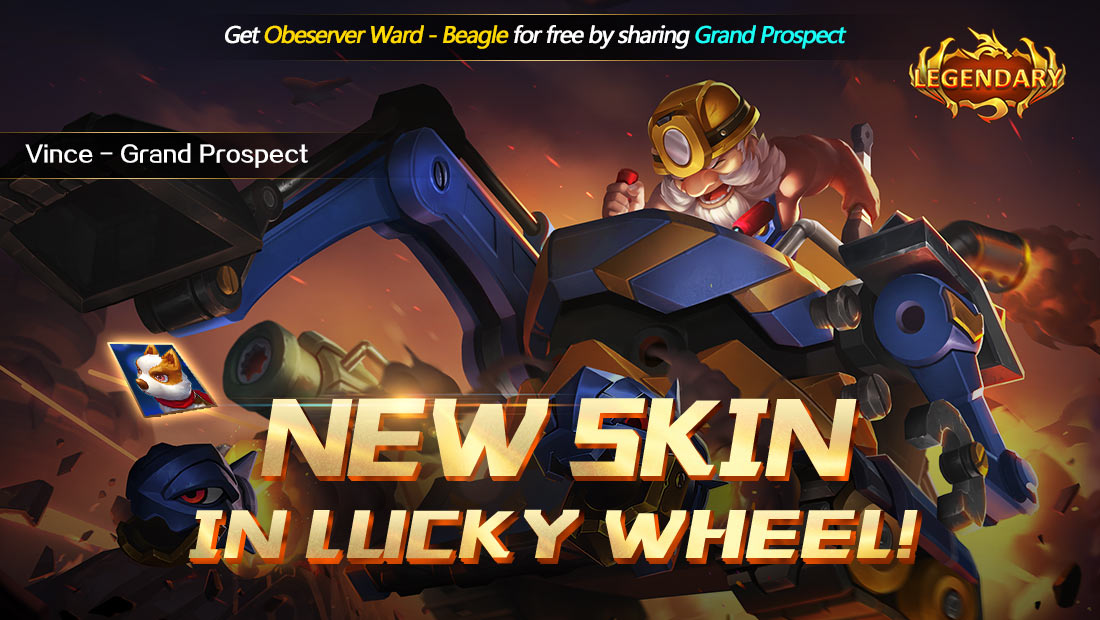 - All-new Skin: Vince - Grand Prospect;
- All-new Skin: Scarlet - Fairy Willow;
- All-new Prisma Skins for just 299 Tokens: Stiletto - Heaven and Earth, Stiletto - Netherworld;
Reminder: Prisma skins may be switched in combat.
- All-new Observer Ward Skin: Beagle. Get and share Vince - Grand Prospect to earn.
[Events]
- Added Vince - Grand Prospect to the Lucky Wheel prizes;
- Earn Lucky Wheel Token Vouchers by racking up logins and completing quests;
- Lexicon Season 2 finishes in 1 week: upgrade your Lexicon level to reap rich rewards;
Skin: Stiletto - Legendary Skin - Divine Knight;
Teleport FX: Divine Blaze;
Kill FX: Divine Strike;
Observer Ward Skin: Corgi;
Frames: Lexicon FX Frame and Divine Knight Frame;
Nameplates: Divine Knight Nameplate and Lexicon (2) Nameplate;
Chat Frames: Blue Minor Chat Frame, Blue Mid Chat Frame, Blue Major Chat Frame.
- Expired quest items like Anniversary Cake, Bunnies or Hidden Immortal shards may be sold.