Heroes Evolved Update - May 16th 2018
UPDATESMay 15th
Dear Players,
Servers will be down for 1.5 hours of maintenance beginning 3pm (UTC +8) on May 16th. Exact maintenance schedule is subject to change.
Logins will be disabled during this time. Ongoing matches may be interrupted, so please avoid starting any matches right before maintenance.
Here's a rundown of the Patch Notes:
NEW RELEASES:
- The first teleportation FX - Holy Glory

is available in new event- Treasure Hunter
- Prime Skin Chest: Open for a chance to get Minerva's limited skin Summer Heat, Saya's epic skin Violet Fairy, and other rewards. Price: 30 Tokens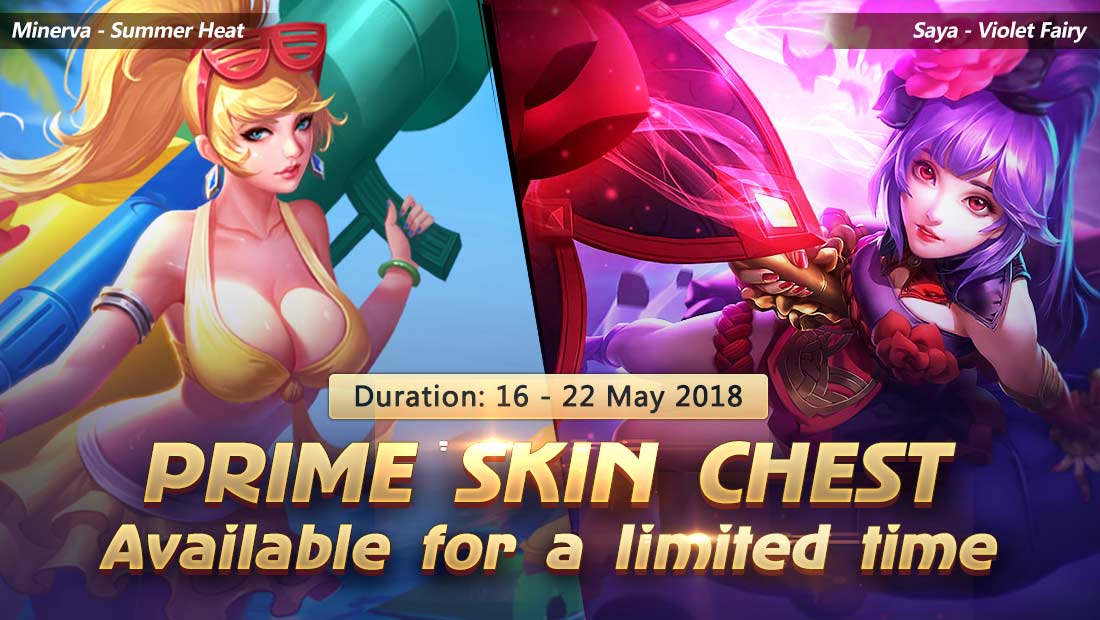 NEW EVENTS
- Treasure Hunter: Little expenses might win you huge prizes! Spend only 10 or 100 Tokens for a chance to win limited skins, teleportation FX card, kill FX card, or permanent heroes.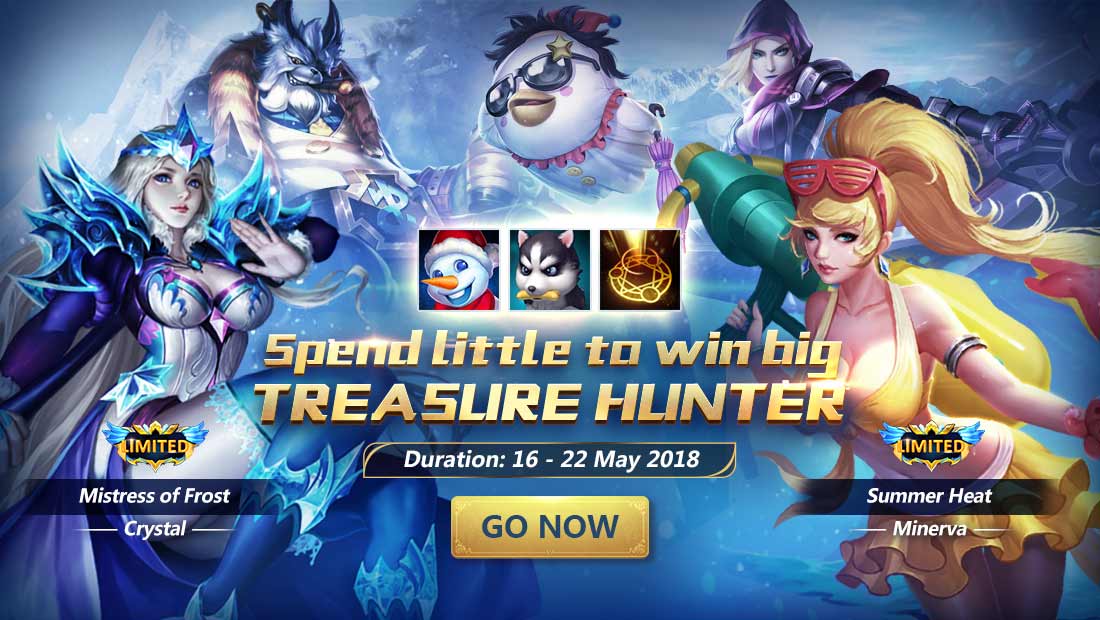 - Limited-Time Offer: Limited time discounts now offered for Swimsuit skins.Buy more to get the bigger discounts! Collect at least 4 Swimsuit skins to get the Summer Days Frame.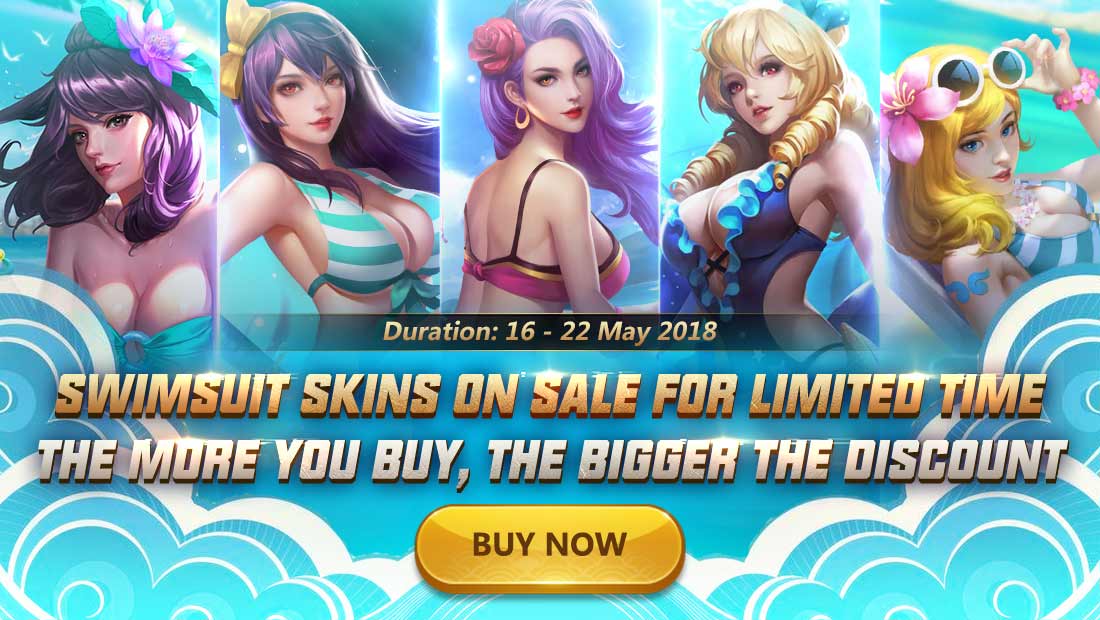 - Starfish for Skins: Complete quests and collect Starfish to redeem Swimsuit skins for free.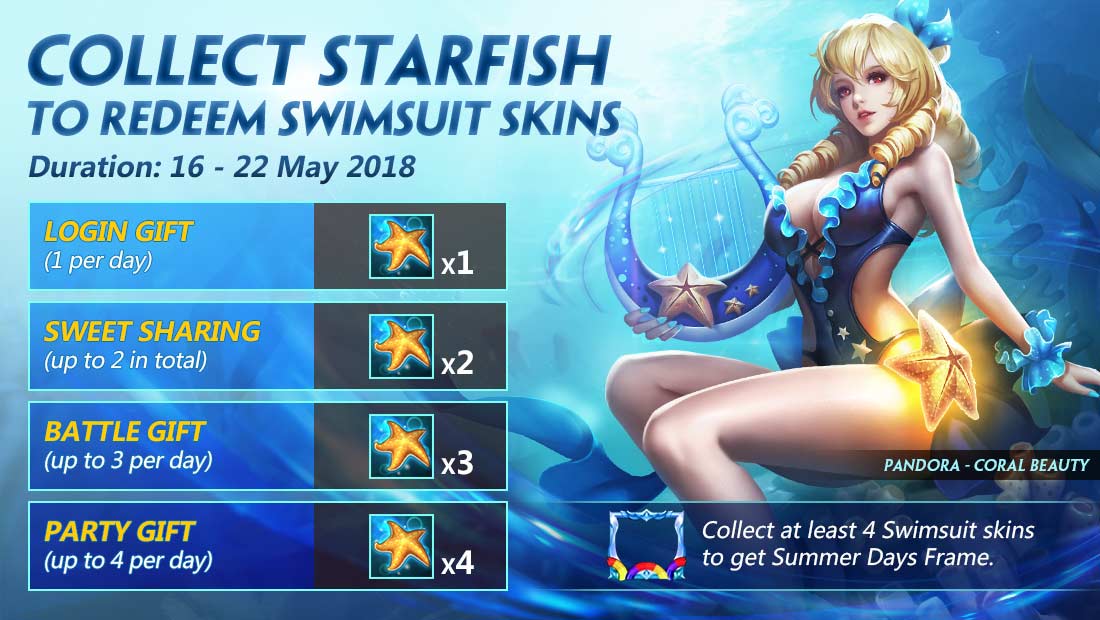 - Adventure Mode - Hero Carnival: 5-star heroes for this round: Pyrrhus, Cao Cao, and Minerva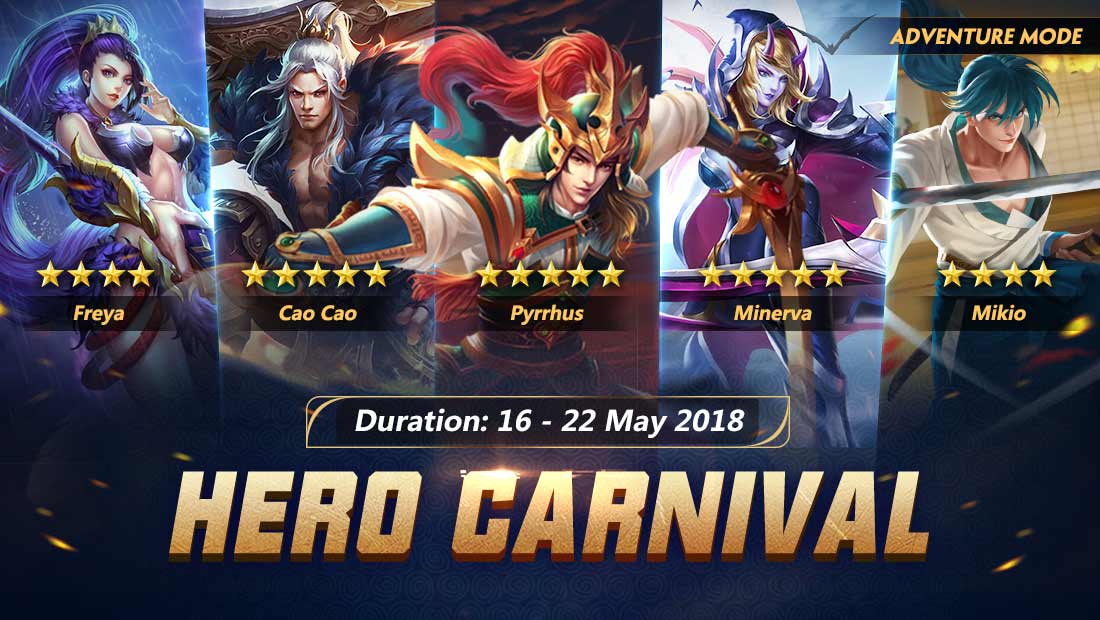 For Summer Skin introduction please check: https://www.youtube.com/playlist?list=PLNdQLPXdyS_hGwnS-tJYDJ17ztQnuYxda
OTHERS
- Shard Store adjustments.