Heroes Evolved Update - May 23rd 2018
UPDATESMay 22nd
Dear Players,
Servers will be down for 1.5 hours of maintenance beginning 3pm (UTC +8) on May 23rd. Exact maintenance schedule is subject to change.

Logins will be disabled during this time. Ongoing matches may be interrupted, so please avoid starting any matches right before maintenance.
Here's a rundown of the Patch Notes:
NEW RELEASES:
- Cleopatra's all-new skin Jade Empress (20% off for the first week) plus a 100-Token discount for Cleopatra.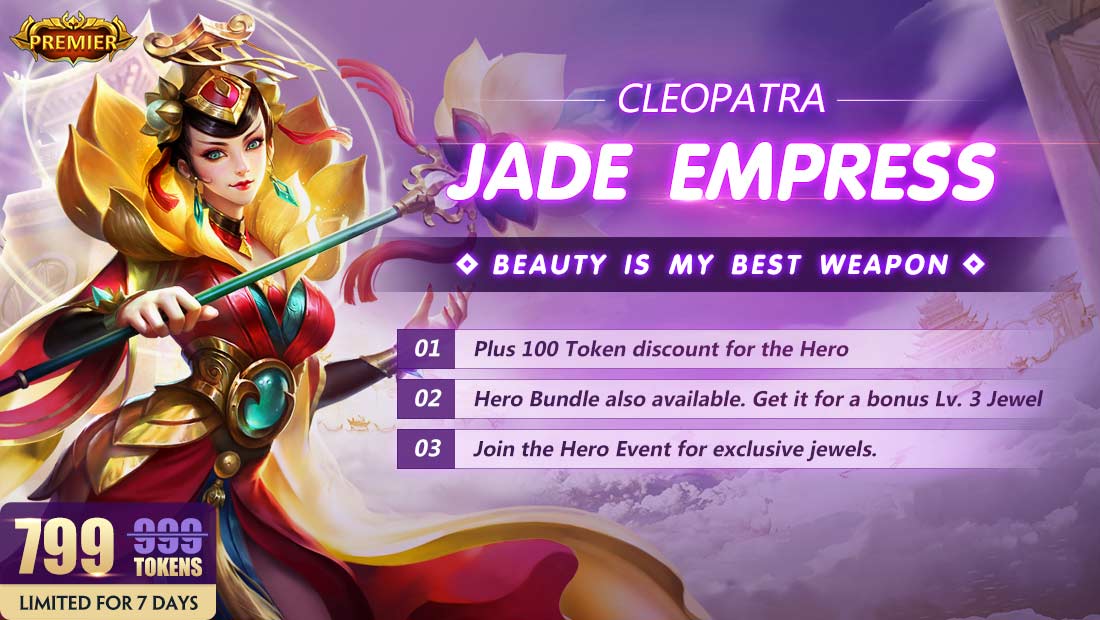 - Gold Chest available: Buy the chest with 799 Gold for a chance to get a limited frame.
NEW EVENTS
- Adventure Mode - Godly Craft: Grand prizes for this round: Legendary Legs and Trinket.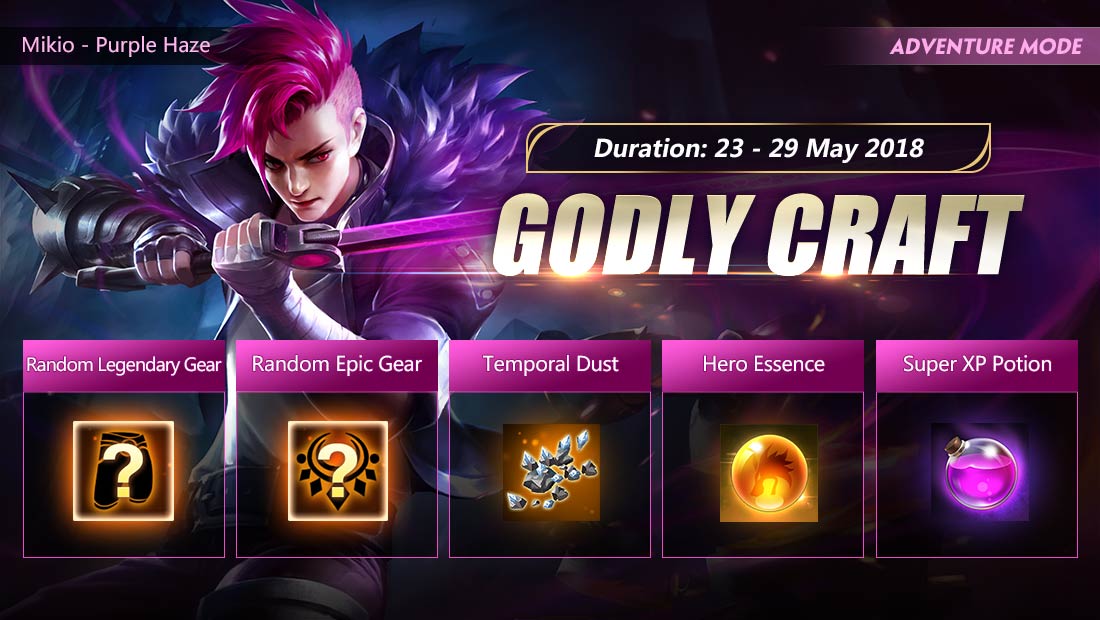 - Launch Shards for Heroes: Collect Launch Shards to redeem the Launch Hero Chest and Launch Skin Chest that provide permanent heroes and skins.
- Heroic Discounts: 4,000-Gold discount for Wendy, Una, Cherith, Poseidon, and Electros.
- Queen of the Nile: Participate in Cleopatra's event activities to earn exclusive Jewels.
- Gold for Prizes!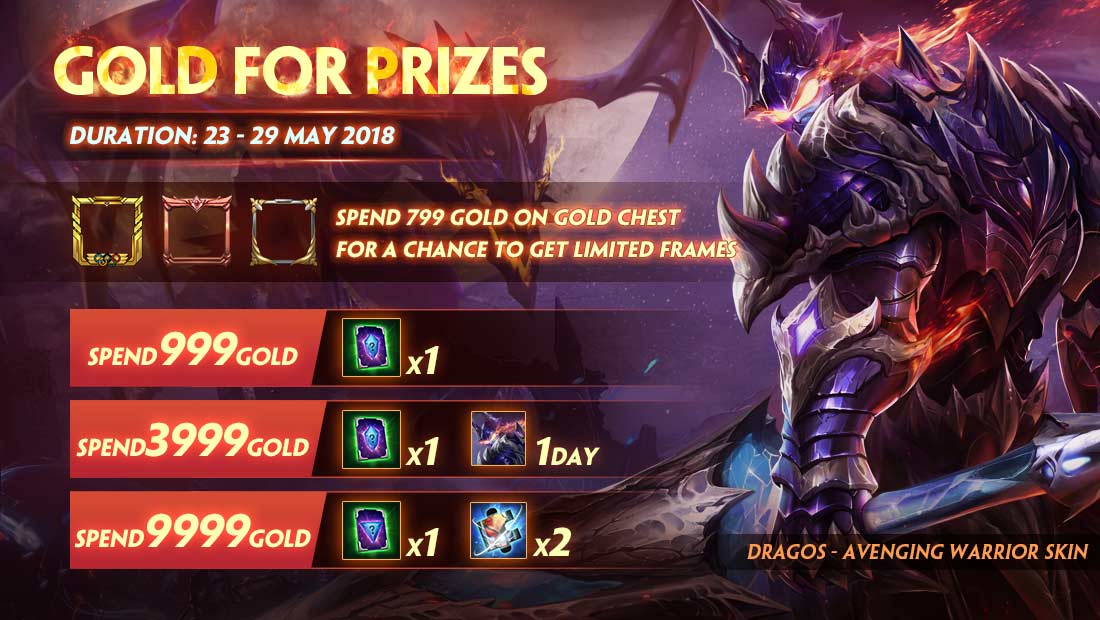 For more information, please check in-game event page