Heroes Evolved Update - May 30th 2018
UPDATESMay 29th
All Heroes Evolved servers will be down for 1.5 hours of maintenance beginning 3pm (UTC +8) on May 30th. Exact maintenance schedule is subject to change.

Logins will be disabled during this time. Ongoing matches may be interrupted, so please avoid starting any matches right before maintenance.
Here's a rundown of the Patch Notes:
NEW RELEASES
1. The all-new hero Bonnie has been added to the Secret Shop. The hero can also be won from the Lucky Card event (for 1 week only)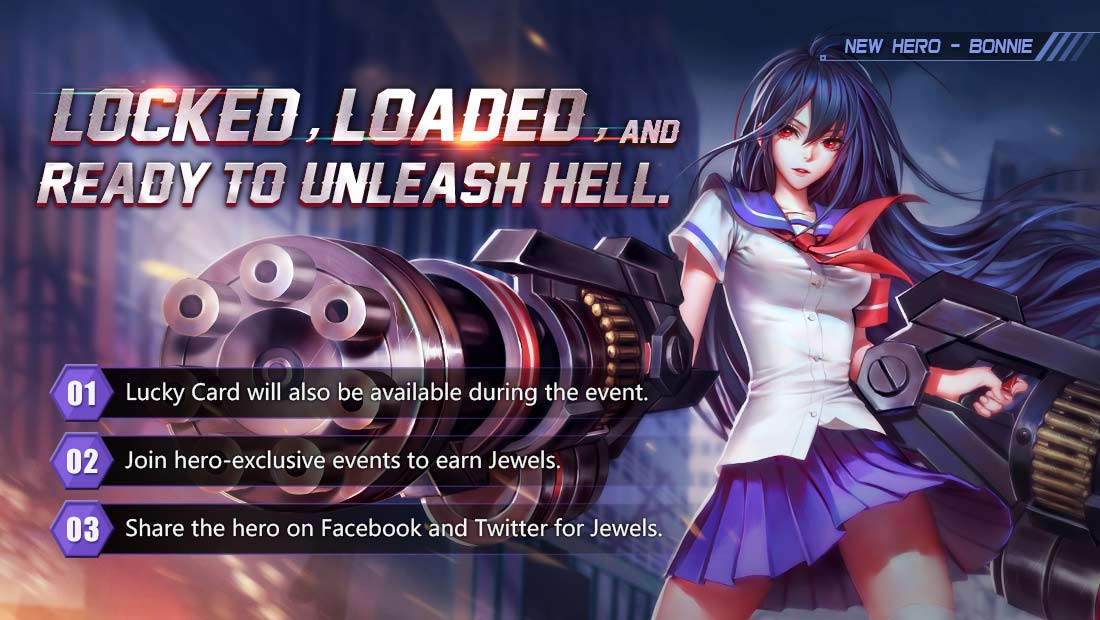 2.June Check-in Skin: Mulan's epic Grove Damsel skin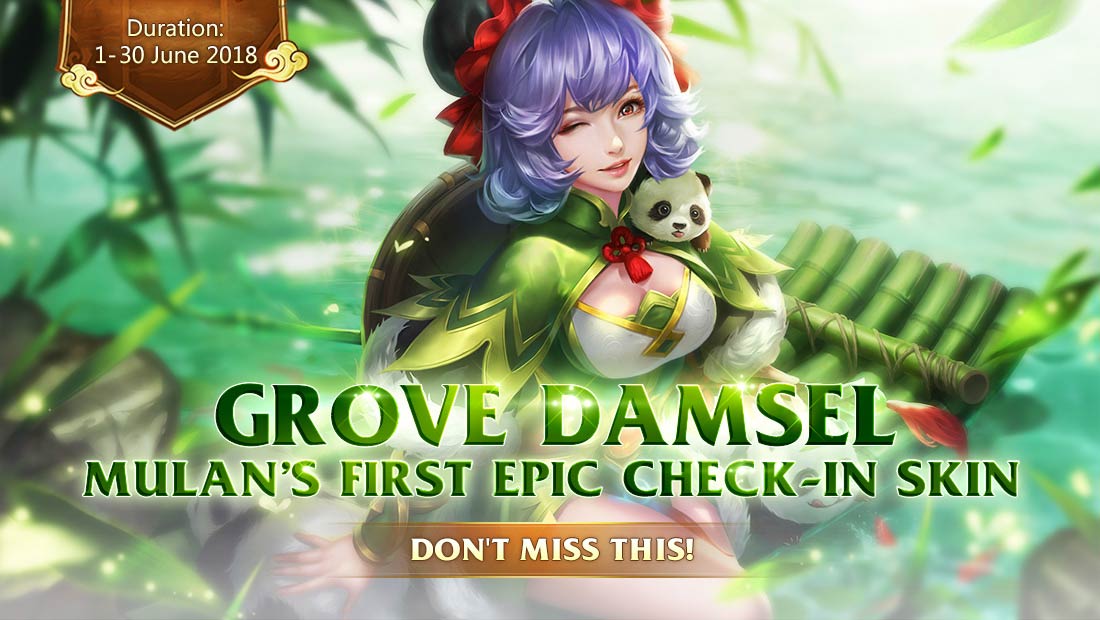 NEW EVENTS
1. Lucky Card: Bonnie and Estrath added as Lucky Card rewards
2. LOGIN GIFTS: Total login to get up to 144k Points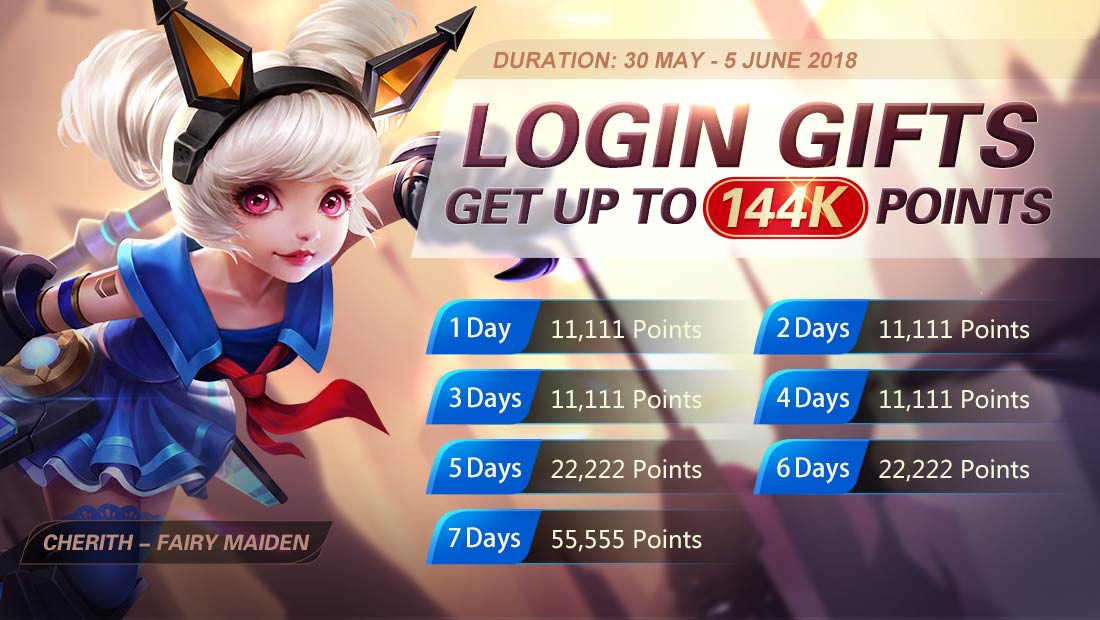 3.Mecha Shards for Skin: Collect Mecha Shards by playing solo or in parties, or by sharing images. Mecha Shards can be used to redeem a Mecha Skin for free after the June 6th update.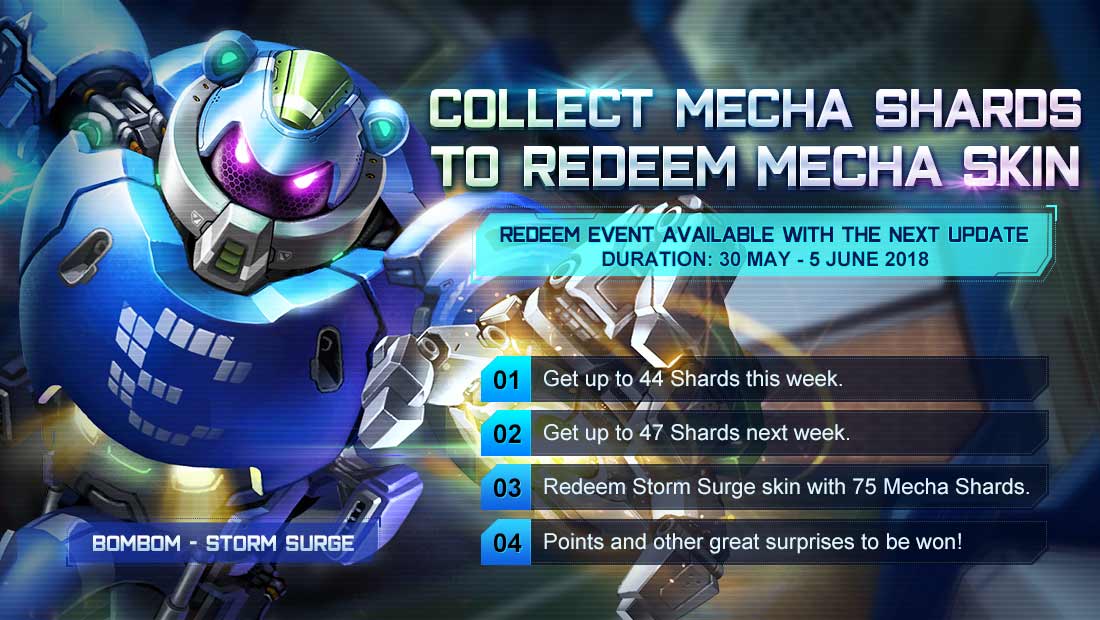 4.Use Bonnie in the game to collect exclusive Jewels.