Heroes Evolved Update - May 9th 2018
UPDATESMay 8th
All Heroes Evolved servers will be down for 90 minutes of maintenance beginning 3:00 PM (UTC +8) on May 9th. The exact maintenance schedule is subject to change.
Logins will be disabled during this time. Ongoing matches may be interrupted, so please avoid starting any matches right before maintenance.
Here is a rundown of the Patch Notes:
[New Release]
- Aiden's first limited skin - Bird of Prey swoops in:
For one week only, recharge the required amount to get Bird of Prey; Spin Lucky Wheel with Tokens to win Bird of Prey.
[New Events]
- Log in or join battles every day to get Lucky Gem Boxes and open them for Lucky Wheel Gem Vouchers or Gems.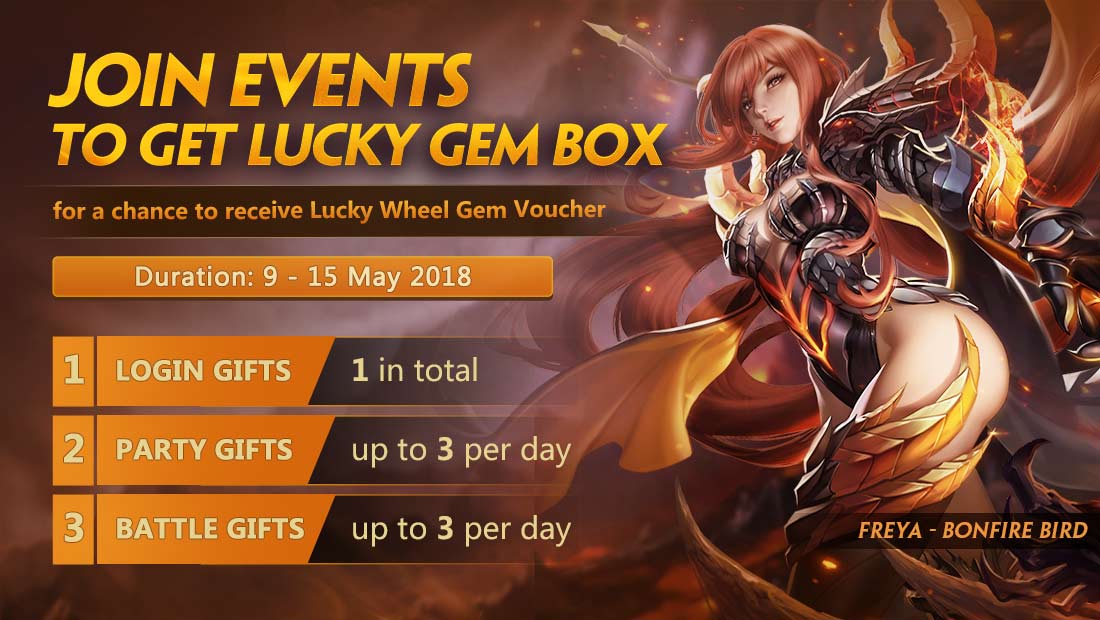 - Recharge small amounts every day to get Skin Shards.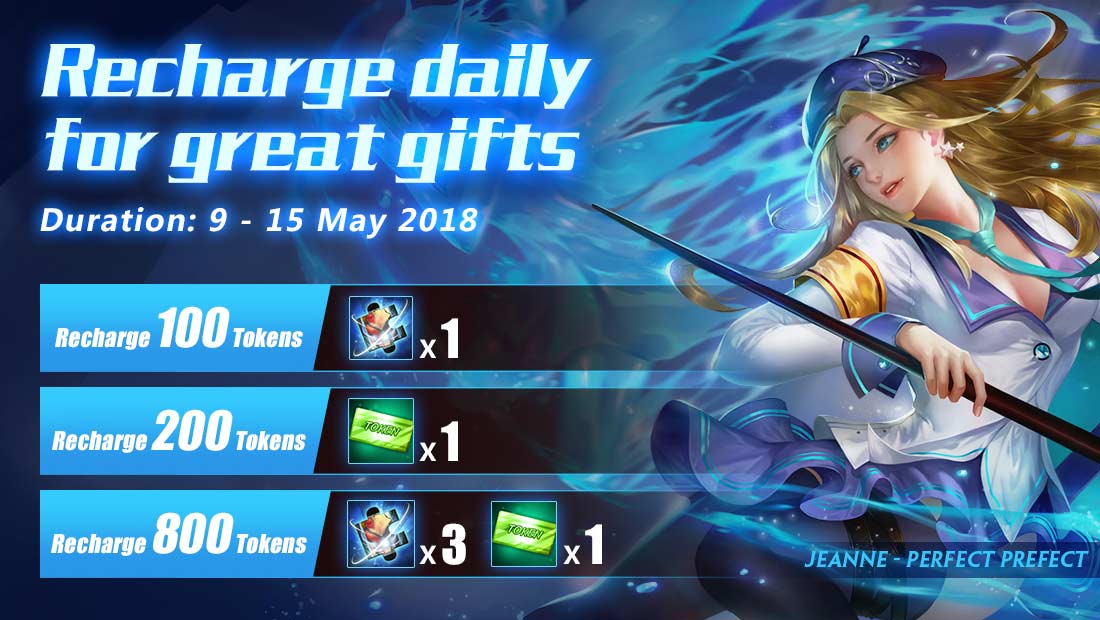 - Adventure Mode events: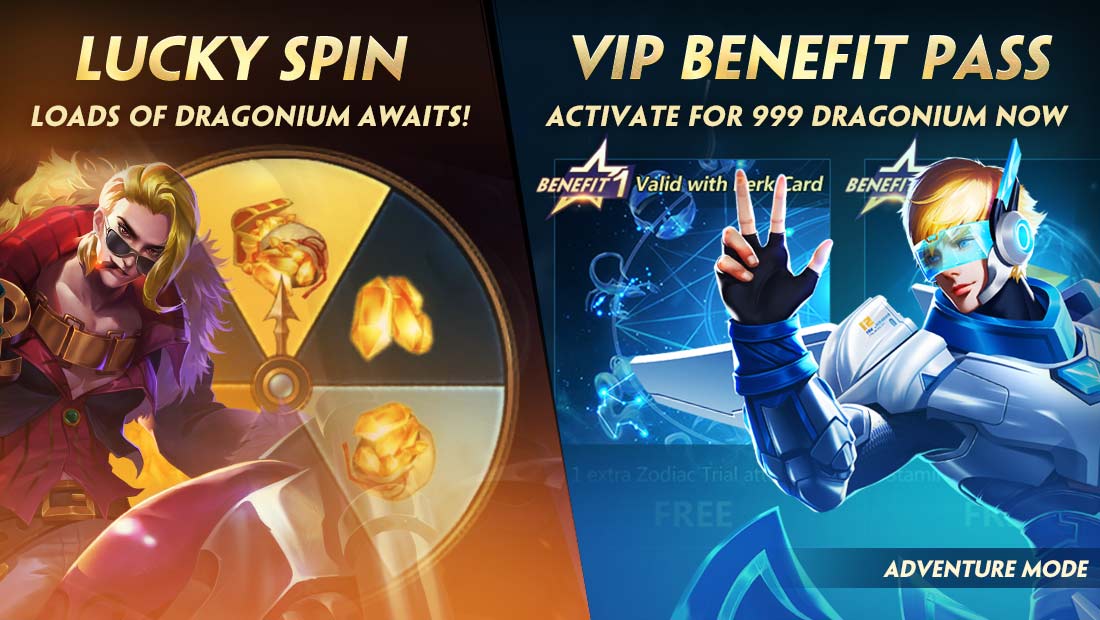 VIP Benefit Pass: Activate VIP Benefit Pass to enjoy three great benefits.
Lucky Spin: Spend only 30 tokens for a chance to win 129 Dragonium.
[Promotions]
- Lilith's epic skin Lady Peacock and Pyrrhus' epic skin Matador Legend are on sale for a limited-time. Bundle is on 40% discount.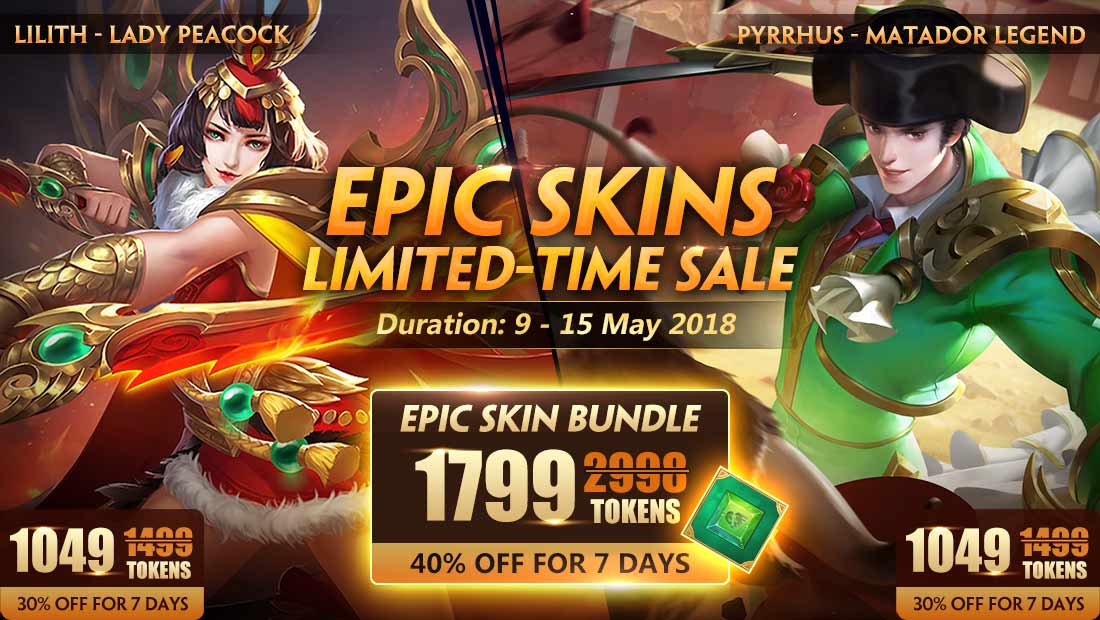 Check the in-game Event panel for more details.