Heroes Evolved Update - November 28th 2018
UPDATESNovember 28th
All Heroes Evolved will be down for 3 hours of maintenance beginning 3pm (UTC +8) on November 28th. The exact maintenance schedule is subject to change.
Logins will be disabled during this time. Ongoing matches may be interrupted, so please avoid starting any matches right before maintenance.
Here's a rundown of the Patch Notes:
NEW RELEASES
- New Skin: Rahotep - Toxic Giant
- December Check-in Skin: Arlequin - Azure Corsair.
EVENTS
Adventure Mode - Lucky Wheel: Spin for Adventure Mode heroes Estrath and Rockman, as well as epic and legendary gear.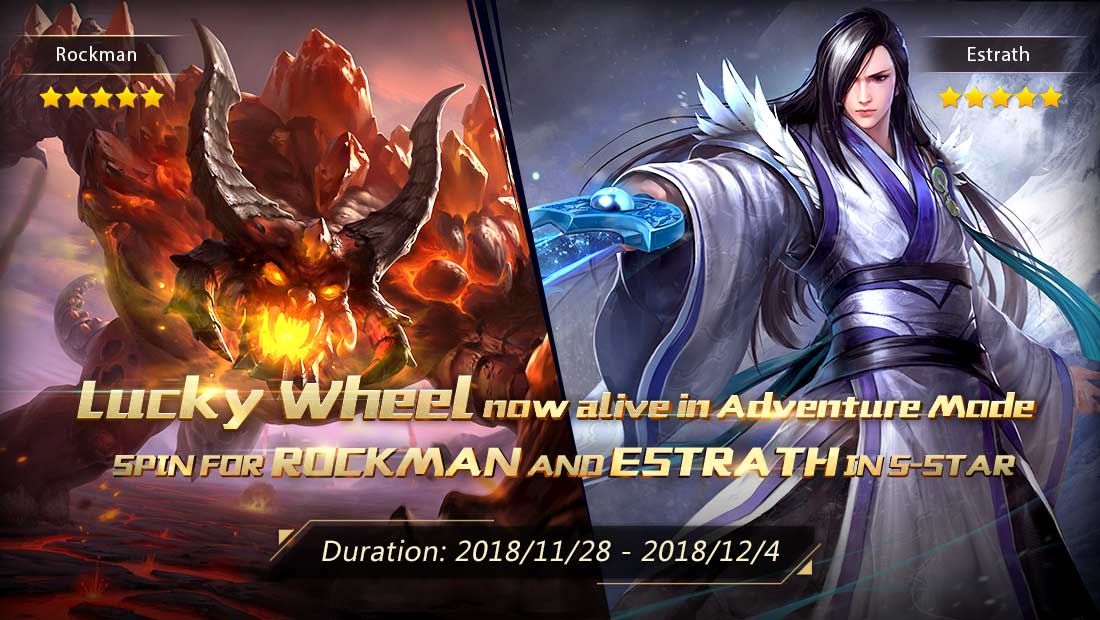 - Training Camp Events: Use required heroes to complete quests for Mystery Shard Packs. Open them to receive Hero Shards or Skin Shards.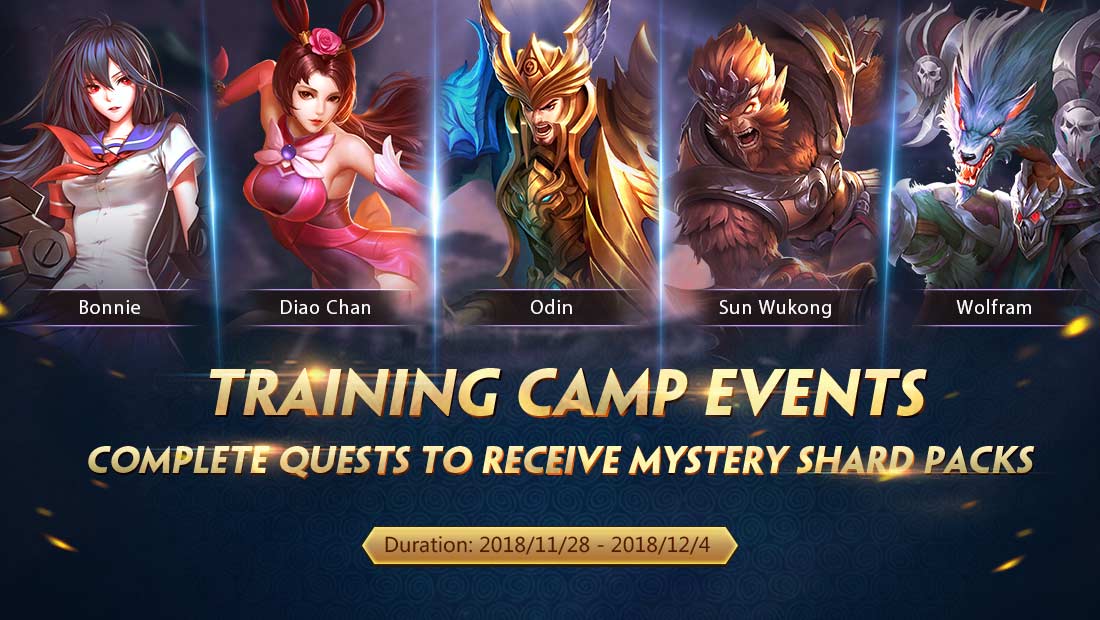 - Feathered Spirits Pre-sale: Final week of the event. Check rules in game and seize the chance!