Heroes Evolved Update - October 10th 2018
UPDATESOctober 9th
All Heroes Evolved servers will be down for 1.5 hours of maintenance beginning 3pm (UTC +8) on October 10th. Exact maintenance schedule is subject to change.
Logins will be disabled during this time. Ongoing matches may be interrupted, so please avoid starting any matches right before maintenance.
Here's a rundown of the Patch Notes:
NEW RELEASES
- New hero Zeus, and his skin Golden Wargod now released.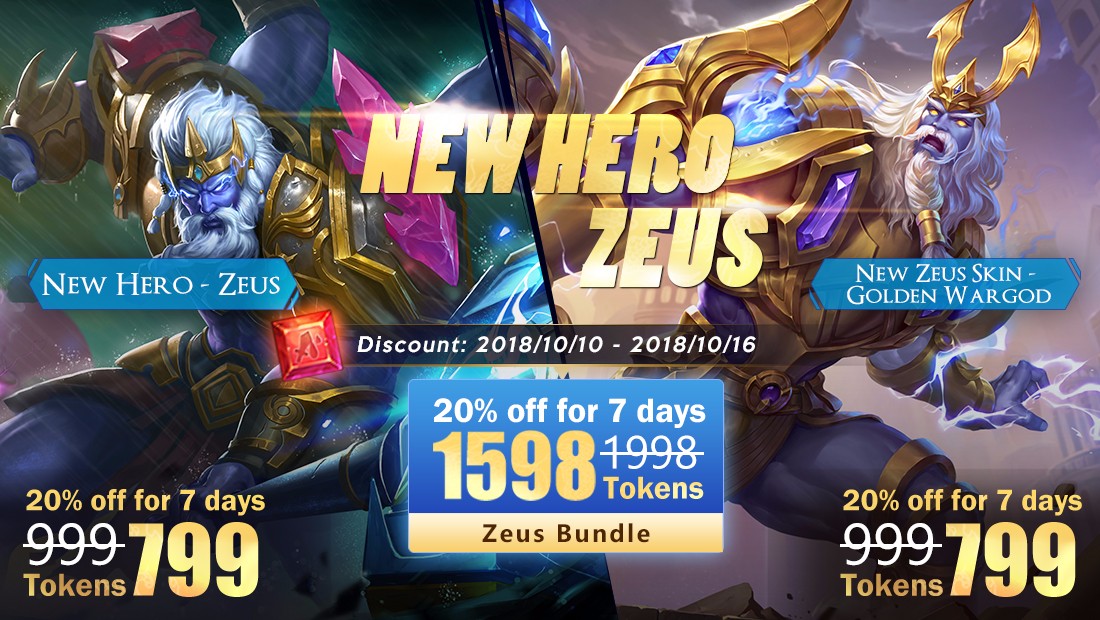 EVENTS
- Check-in skins return for 1 week only: Cleopatra - Jewel of the Nile, Arborus - Medicine Man, Magicka - Rainbow Ice, and Burninator - Bomb Voyage.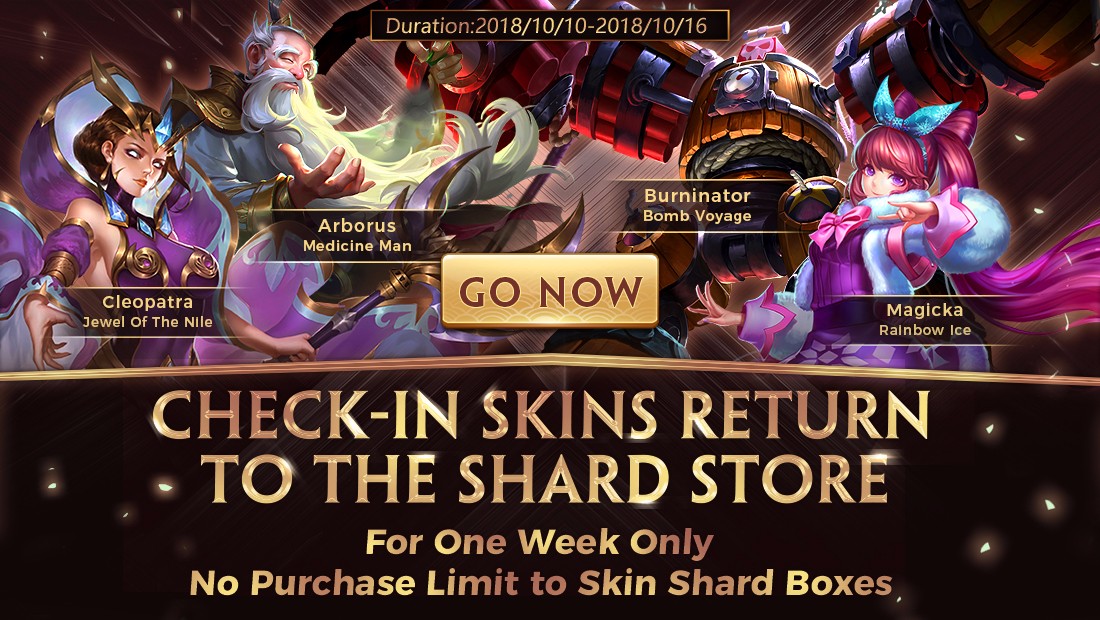 - Log in for the required number of days to receive the permanent skin: Pengwing - Brilliant Shine.
- Join battle daily and complete enough quests to receive 1x Draw Vouchers.
- Exclusive events for the new hero - Zeus.
FREE HERO ROTATION