Heroes Evolved Update - October 17th 2018
UPDATESOctober 16th
All Heroes Evolved servers will be down for 1.5 hours of maintenance beginning 3pm (UTC +8) on October 17th. Exact maintenance schedule is subject to change.

Logins will be disabled during this time. Ongoing matches may be interrupted, so please avoid starting any matches right before maintenance.
Here's a rundown of the Patch Notes:
NEW RELEASES
- New Skin: Una - MVP Slam Dunk .
- New Kill FX - MVP Slam Dunk: Obtain Una's MVP Slam Dunk skin to receive the Kill FX for free.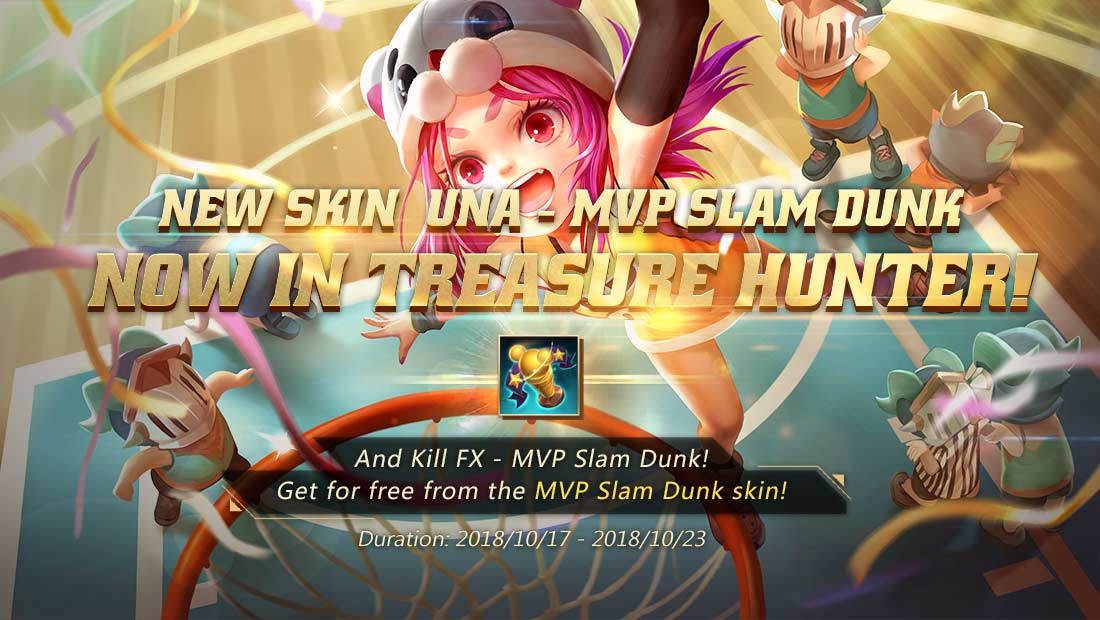 - New Frames: Blood n Revenge Frame and Winning Team Frame (from the Blood n Revenge event).

- New Nameplates: Bloodthirsty Nameplate and Revengeful Nameplate (from the Blood n Revenge event).
EVENTS
- New Event - Blood n Revenge: Choose your team and fight for great rewards like permanent skins, exclusive frames, exclusive nameplates and Points.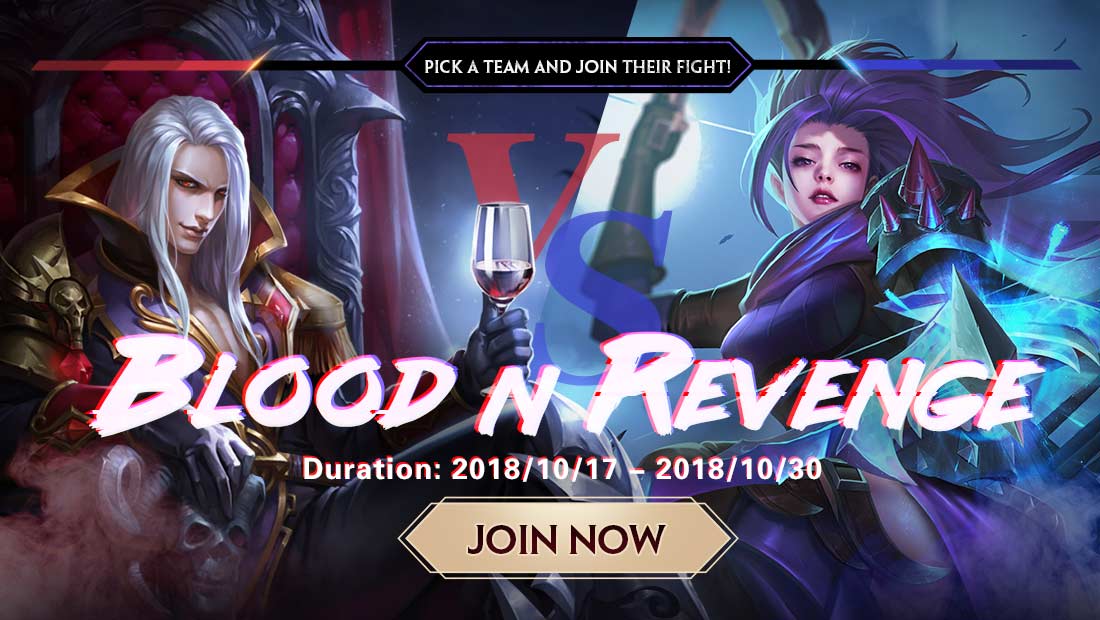 - Treasure Hunter: Little expenses might win you huge prizes! Spend only 10 or 100 Tokens for a chance to win rewards like permanent skins and permanent FX. For 1 week only.
Skins: Una - MVP Slam Dunk, Crystal - Mistress of Frost, Mulan - Heartless Beauty, Aiden - Soaring Love, Grom - Massacre Maid, Wolfram - Red Riding Wolf, Saya - Violet Fairy, and Cherith - Cherith.
FX: Holy Glory Teleport FX, Jack Frost Kill FX, Furry Sidekick Observer Ward Skin, Dragonboat Dumpling Kill FX and Spooked Doll Kill FX.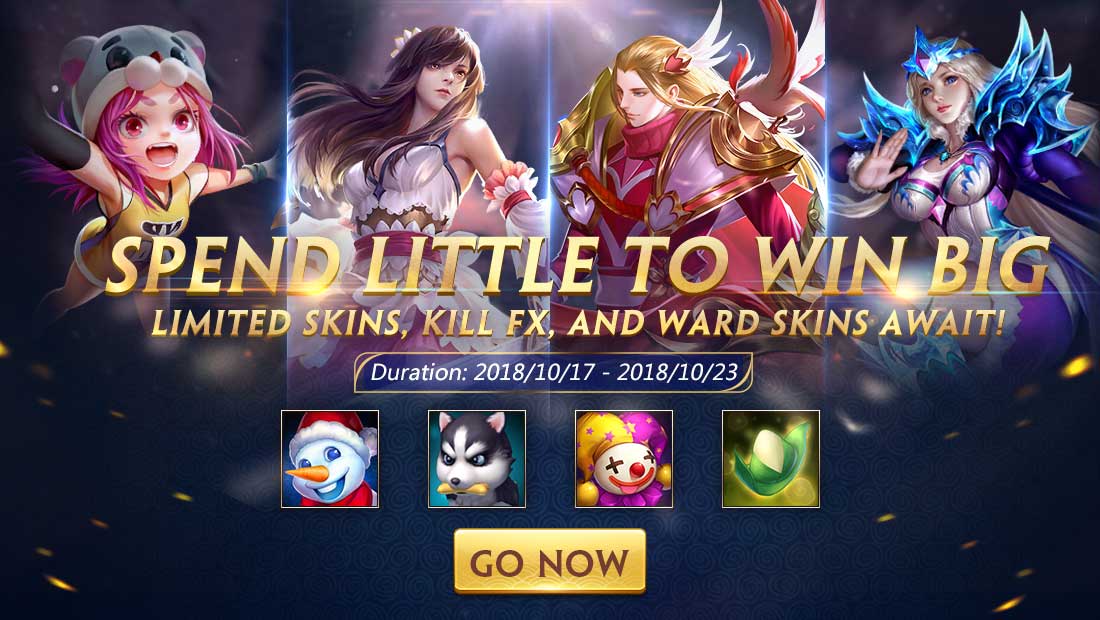 - Show Time: During the event period, play ranked or matchmaking (non-AI) with the required heroes to complete objectives to receive Basketballs. Open them for a chance to receive 7,777 Gold or 777 Gems.