Heroes Evolved Update - October 24th 2018
UPDATESOctober 24th
All Heroes Evolved servers will be down for 1.5 hours of maintenance beginning 3pm (UTC +8) on October 24th. Exact maintenance schedule is subject to change.

Logins will be disabled during this time. Ongoing matches may be interrupted, so please avoid starting any matches right before maintenance.
Here's a rundown of the Patch Notes:
NEW RELEASES
- New Skin: Stiletto's epic skin Dubb Blast.
- New Halloween Ward Skin: Ghost King released for the first time ever. Available for 2 weeks only.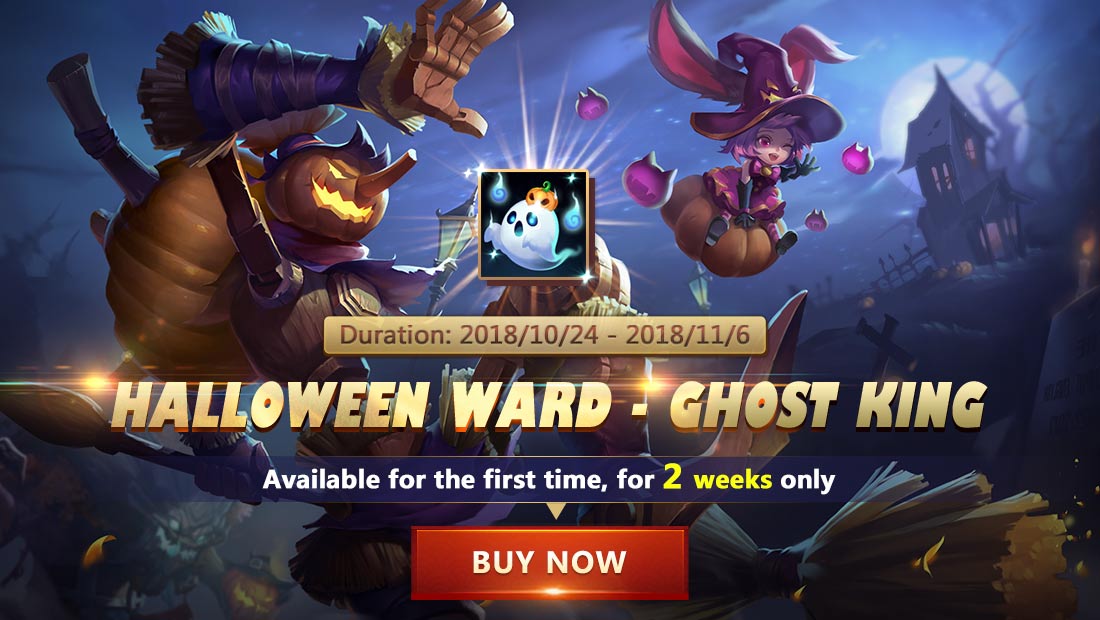 EVENTS
- The Great Halloween Challenge: Join the event and complete quests to get Abound Packs, which can be opened for one of the listed skins: Jeanne - Beach Babe, Vince - Storm Rider, Wendy - Sugar Rush, Guan Yu - Soul Reckoner, Lunaria - Moon Fairy, and Flavia - Blazing Enchantress.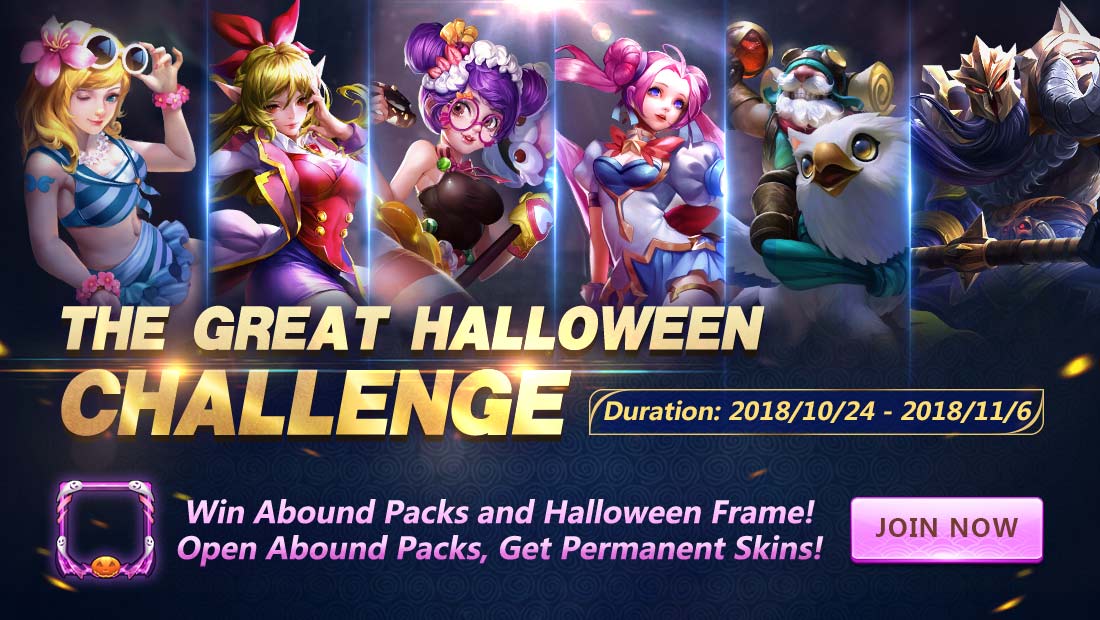 - Halloween Skin Return: Buy Pumpkin Packs and open for up to 99 Pumpkins per pack, which can be used to redeem Arborus' Forest Ghost skin.
- Halloween Promos: Nazar's Pumpkin Lord skin available at 30% off for 7 days.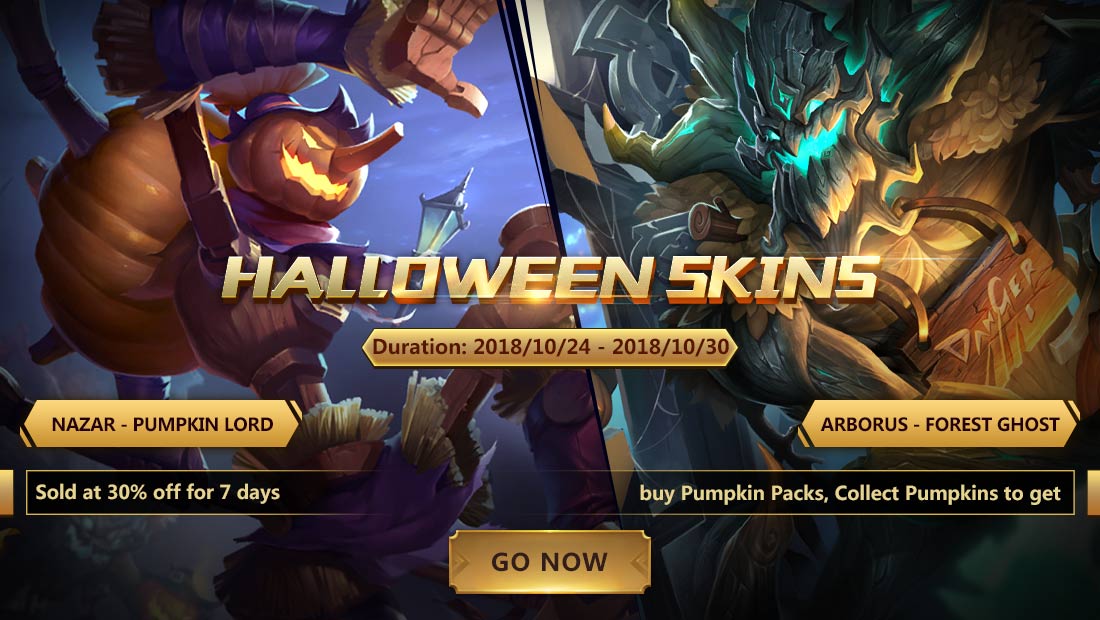 FREE HERO ROTATION