Heroes Evolved Update - October 31st 2018
UPDATESOctober 31st
All Heroes Evolved servers will be down for 1.5 hours of maintenance beginning 3pm (UTC +8) on October 31st. Exact maintenance schedule is subject to change.
Logins will be disabled during this time. Ongoing matches may be interrupted, so please avoid starting any matches right before maintenance.
Here's a rundown of the Patch Notes:
NEW RELEASES
- New Halloween Skin: Lapina - Bunny Fizzness, gained through the Halloween Spinfest event.
- New Skin: Arlequin - Tuxedo Fancy.
- November Check-in Skin: Ares - Bad To The Bone.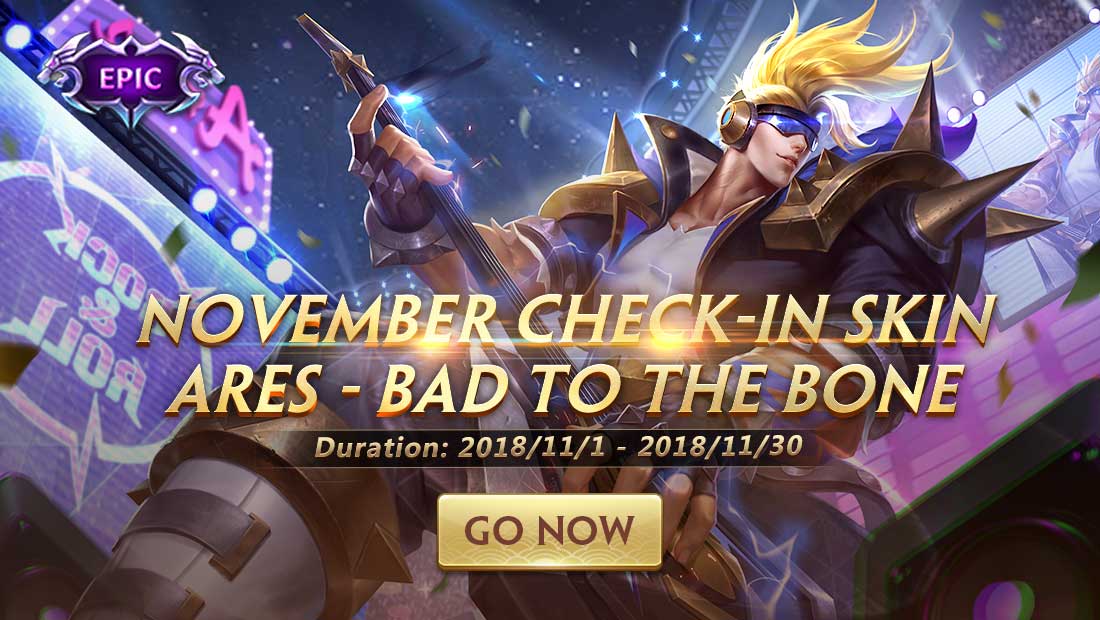 - New Nameplate: Halloween Nameplate, gained through events.
EVENTS
- Halloween Spinfest is open, with the prize pool including but not limited to:
Lapina's limited skin - Bunny Fizzness.
New Kill FX - Dragonboat Dumpling.
Gold Box - open to get 5 Skin Shards and a chance to receive a Mecha skin.
Legend Box - open to get 12 skin shards and a chance to receive one of these skins: Wolfram - Red Riding Wolf, Nezha - Wheel Of Fortune, Arborus - Forest Ghost, Raven - Android Warrior.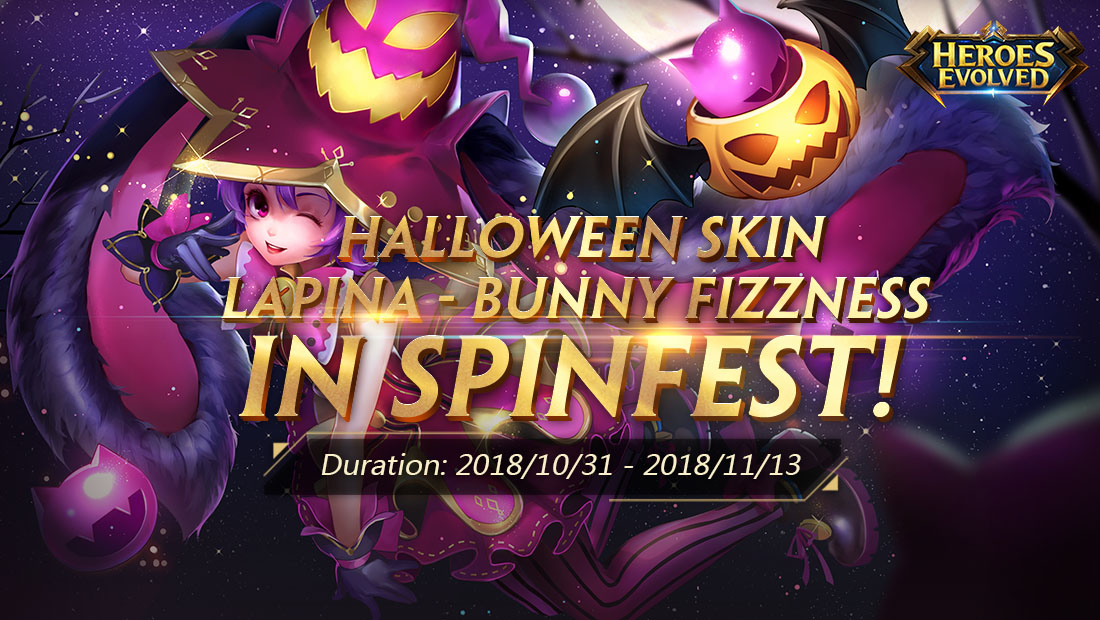 - Halloween events:
Earn Candy from quests. Open for one of these: Halloween Nameplate, 1x Draw Voucher, Gems, Gold, Points.