Heroes Evolved Update - September 26th/ October 3rd 2018
UPDATESSeptember 26th
All Heroes Evolved servers will be down for 1.5 hours of maintenance beginning 3pm (UTC +8) on September 26th. Exact maintenance schedule is subject to change.
Logins will be disabled during this time. Ongoing matches may be interrupted, so please avoid starting any matches right before maintenance.
Here's a rundown of the Patch Notes:
--OCTOBER 3rd--
NEW RELEASES
- New Summer skin for Odin: Summer Beach;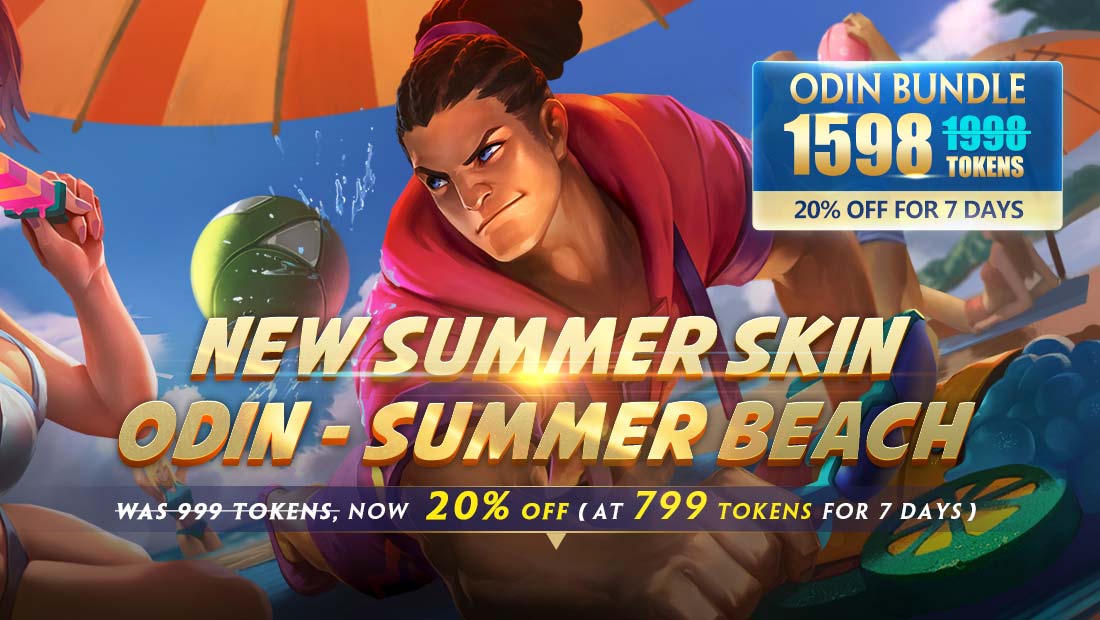 - New skin released: Estrath - Robed Swordmaster. (Lucky Card Event/ Secret Shop.)
EVENTS
- Lucky Card event open. Prize pool of this term includes Estrath's Robed Swordmaster skin and Bonnie;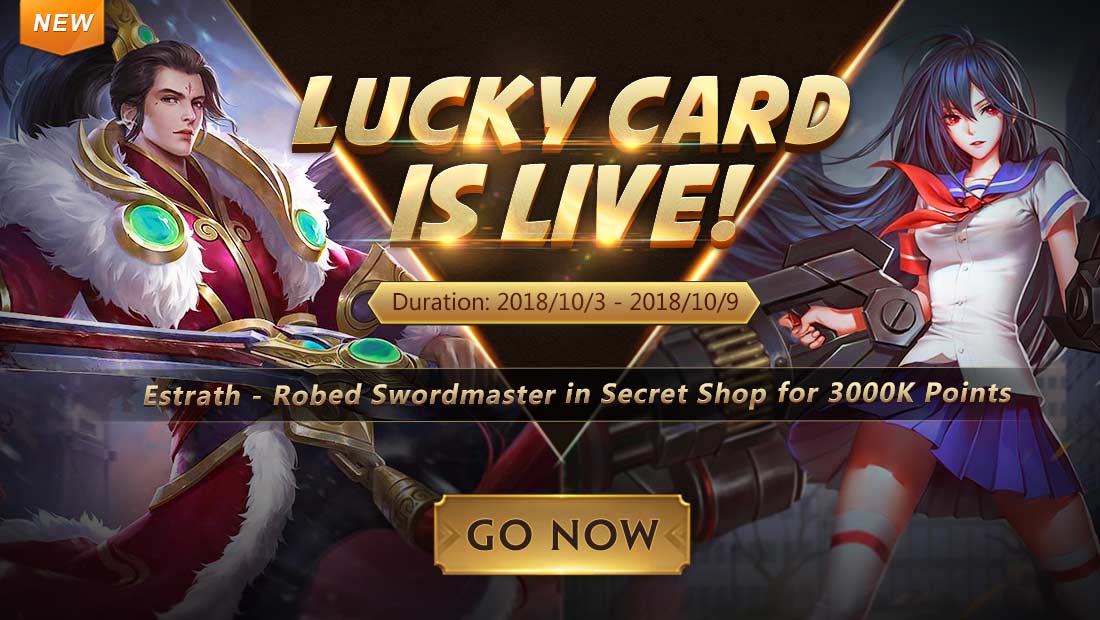 - Popular Pandora's Box events ongoing.
--SEPTEMBER 26th--
ANNOUNCEMENTS
- Following this maintenance, Season 7 ends and Season 8 begins:
Exclusive S8 skin: Solus - Golden Wings;
After the update, log in and get your S7 rewards. See "ABOUT S7" for details;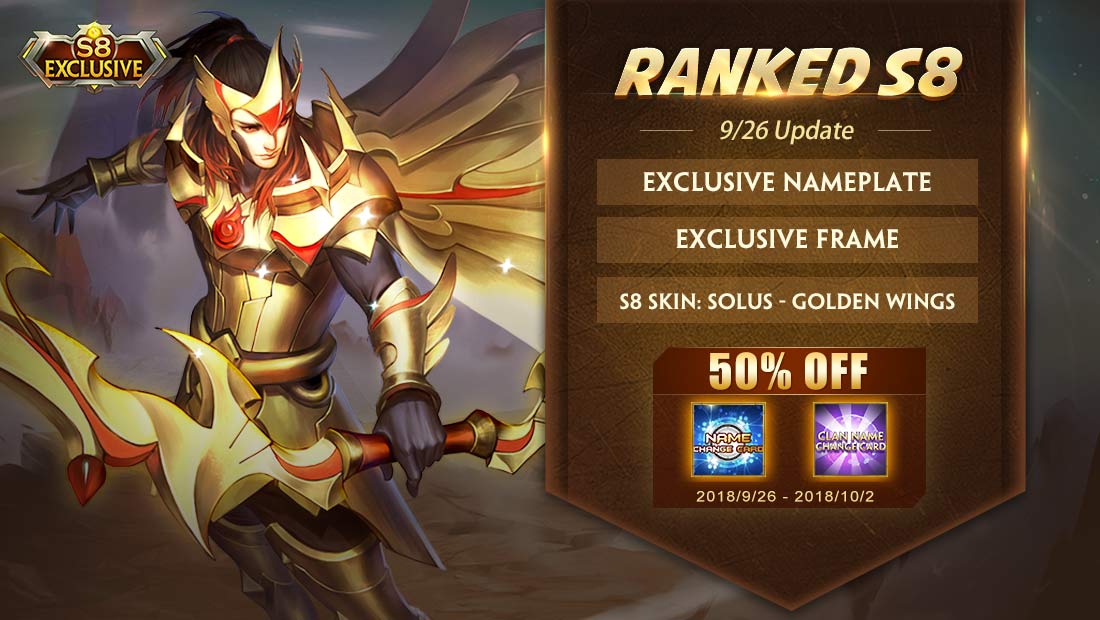 - New season begins for Clan Warfare. For season rewards, see "Clan Warfare Rules".
NEW RELEASES
- Brand-new skins released: Grom - Shark Wave and Magicka - Minty Fresh;
- October check-in skin: Wolfram - Arcade Dancer;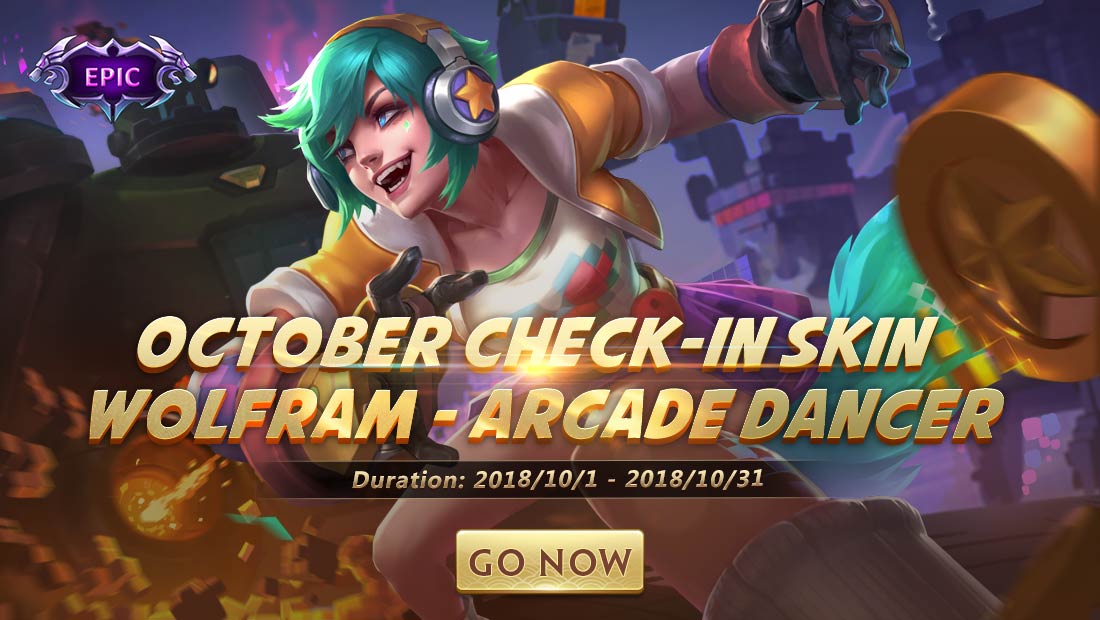 - New Observer Ward skin: Frog Sense;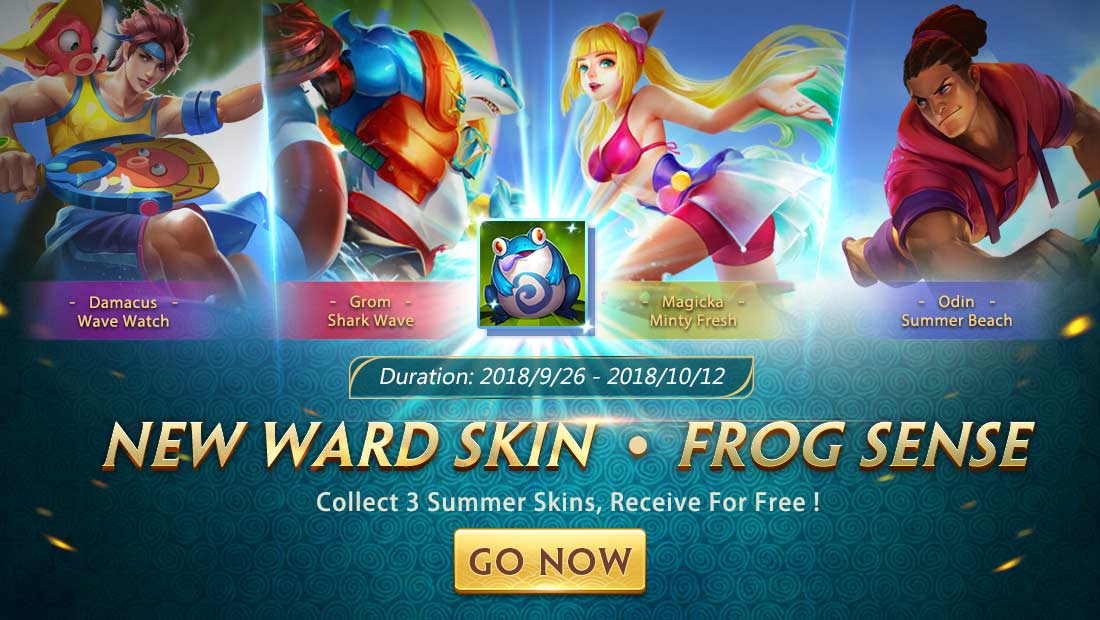 - Brand-new Bundles: S7 Champion Mage Bundle, S7 Champion Tank Bundle, S7 Champion Assassin Bundle, S7 Champion Archer Bundle and S7 Champion Fighter Bundle sold at 30% off for a limited time.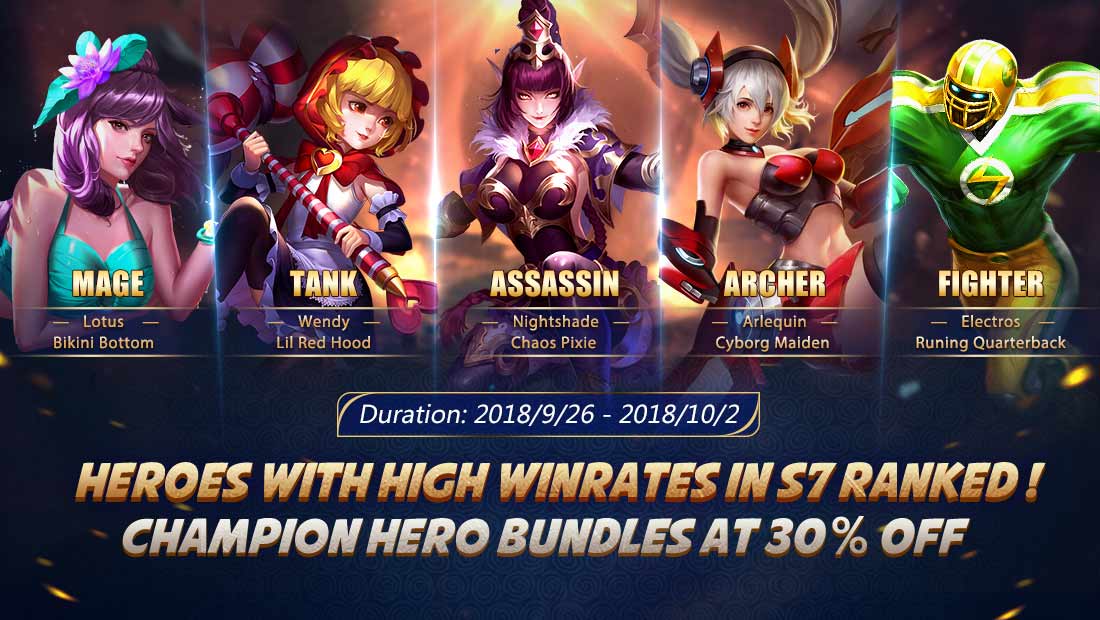 EVENTS
- Pandora's Box:
Skins of the term: Grom - Shark Wave, Magicka - Minty Fresh, Aiden - Bird Of Prey, Diana - Sharpshooter;
Exchange a certain amount of Skin Essences or Pandora's Boxes for Hopestones, which can be used to open Pandora Boxes;
Complete quests to receive Pandora's Boxes and Hopestones for free;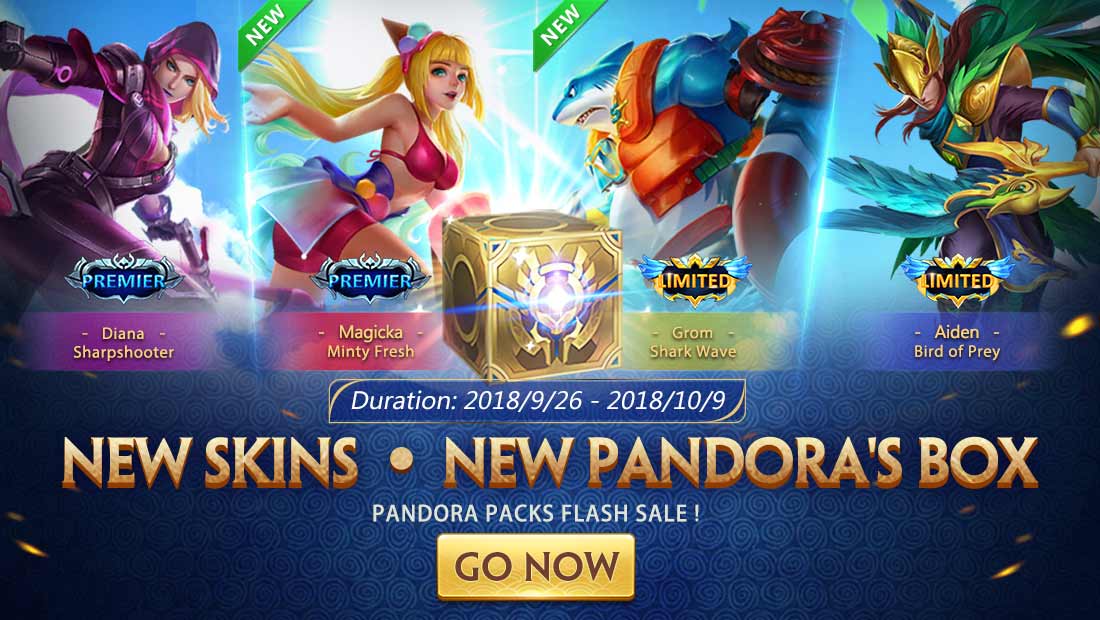 - Collect skins and earn Ward skin: Own 3 Summer skins to receive Frog Sense in return;
- Recharge specified amounts of Tokens to get awesome rewards.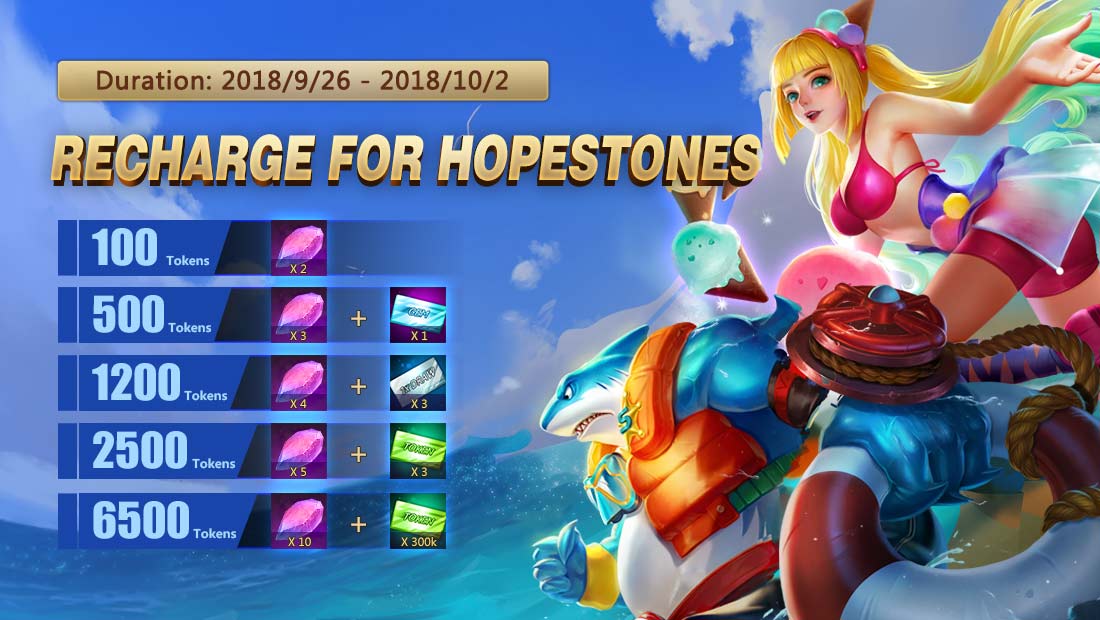 FREE HERO ROTATION