Legendary Kung-Fu Master Bruce Lee Joins The Heroes Evolved Cast
EVENTSOctober 3rd
Heroes Evolved launched several months ago, and is still going strong thanks to its streamlined approach to the tried and true MOBA formula. With over 7 million downloads, a yearly organized championship with compelling prize pools, worldwide servers, & more, Heroes Evolved has carved itself a nice slice of the MOBA-genre pie.
Though most popular MOBA titles have a character similar in appearance to world famous Bruce Lee, only one such game has the real thing. Today R2Games is announcing an exclusive partnership with Bruce Lee, LLC (owned and operated by Bruce Lee's daughter, Shannon Lee) to bring the legendary Kung-Fu Master to Heroes Evolved as a playable character.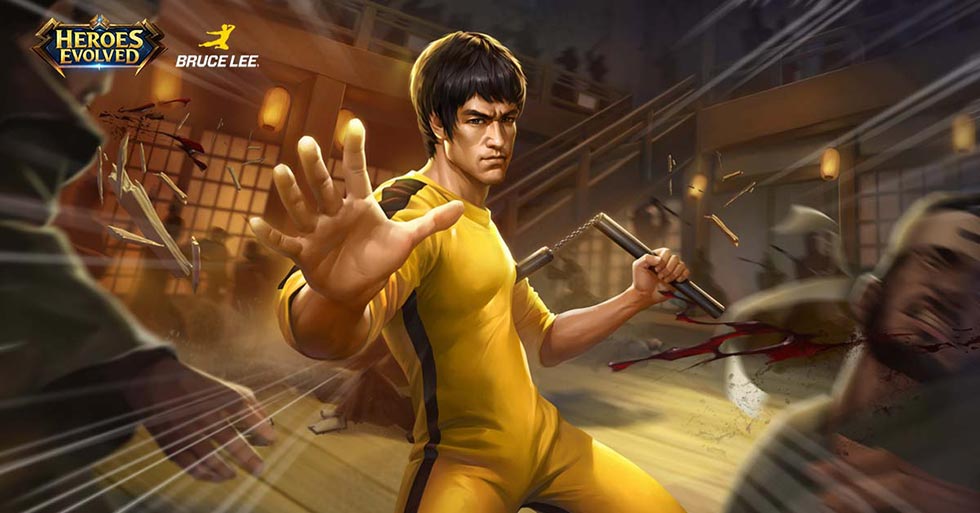 The Mighty Bruce Lee comes to Heroes Evolved
"We are very proud to be the first to officially bring Bruce Lee to the world of MOBA games. We're long-time fans and can't wait to pit all our other heroes against the world renowned Bruce Lee!" - Yumin WANG, R2Games Global Publishing Director
For those that don't know who Bruce Lee is, he stands among some of the most iconic people of our time. As an accomplished actor, director, martial artist, and philosopher, Bruce Lee paved the way for positive reception of Asian actors in American cinema, and will always be remembered as a true Hero.
Bruce Lee represents the first in what R2Games intends to be a series of recognizable playable characters from other properties. He will be available mid-October in Heroes Evolved, with R2 hosting a number of related events to celebrate the occasion, and invite gamers from around the world to join in over on our official website, as well as in-game.