Pandora's Box is coming
EVENTSJune 21st
Dear players,
Pandora's box is now available in the Heroes Evolved store - Here's a brief introduction of this totally new system!
"How do I get a one?"
I hear you ask… Well, firstly, players will have a chance to receive them from playing in matches. You can also purchase additional boxes in store.
"How do I open it?"
You wonder… You need a special and rare mysterious stone.
Use Hopestones to open Pandora's Boxes.
Hopestones can only be acquired in the store.
"What's in the box!?",
You simply must know, right?
You will receive Skin or Skin Essence after opening Pandora's Box.
If you don't have the skin, it will unto-unlock for you, and if you already happened to have it, you can receive Gems in exchange.
Skin Essence can be exchanged for a Skin, Pandora's Boxes, or Hopestones while this event is active. At other times, they can be exchanged for Points!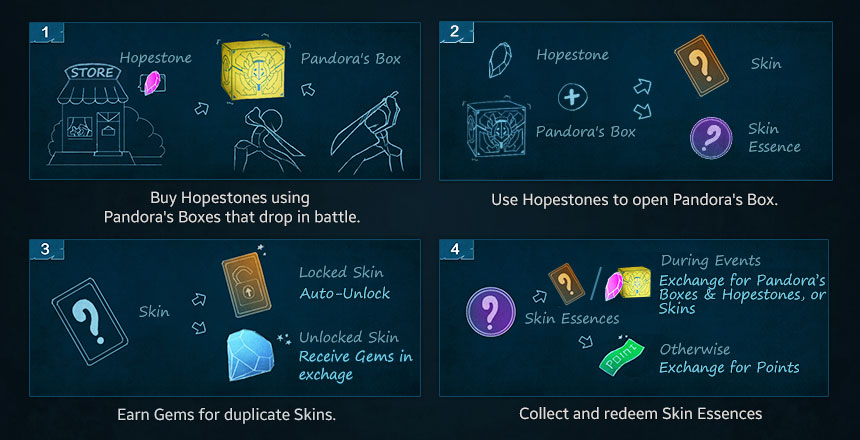 We hope you'll enjoy this new system for getting our cosmetic items - See you in-game with your new skins!