See what's new in this month's update!
Événements March 22th | L'Équipe HE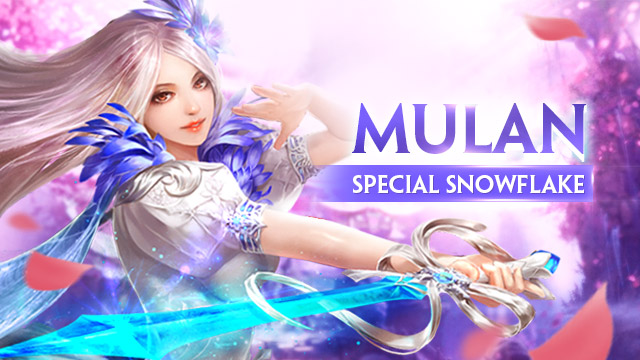 Hey everyone, it's update time and you know what that means? In game events and new content time!
First let's give a warm welcome to Mulan, a character that needs no introduction. This princess is not how you remember her though, she is released alongside her Special Snowflake skin as well as being discounted by a whole third! Make sure you get her soon, pay attention to the Facebook page for more details.
The ingame events will end on April 4th and reset daily, you have to be in it to win it! With Aid & Abet you need to help your allies turn the tide. Achieve a certain number of assists to receive your rewards. There is also the Lucky Draw event, cash in and score some random prizes! More info is available ingame.
There is something special for April fools day; Triple XP, Triple Gold and all Heroes will be unlocked, this is not a prank in the making by the way! Make sure to play during this time to be eligible for the events! You can visit the Facebook page here to stay up to date with any and all announcements!
VERSION CLIENT
VERSION MOBILE
LIENS