Spooky Halloween Events!
In-game events October 27th | By HE Team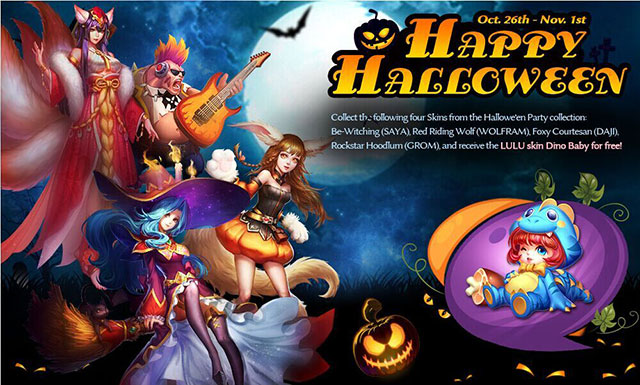 Hey players,

A special thank you for all your support with Heroes Evolved, we really want to make an awesome game and you guys are helping us do that everyday! For the holiday of Halloween we have a bunch of events we can't wait to share with you!

Up until the 1st of November, you can collect skins for some of your favourite Heroes. The Halloween party collection consists of; the Be-Witching skin for Saya, the Red Riding Wolf skin for Wolfram, the Foxy Courtesan skin for Daji, and the Rockstar Hoodlum skin for Grom. If you collect the Halloween party skin you will also receive the Dino Baby skin for Lulu free!
This is only the first event, if skins aren't your thing, I know rank points are! We also have some Halloween Exclusive Rankings. Until the 1st of November you will receive 20 EP (Event Points) for all wins in either Altar of Strife, or Valley of War. However, you will only win 10 EP per win in the Fields of Honor.If you don't manage to score more than 500 EP before the 1st of November, not to worry. You can purchase event points with Gems so your hard work is not in vain! Maximum purchase of 500 gems applies.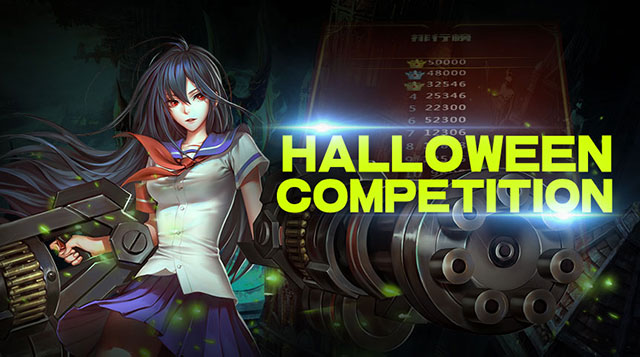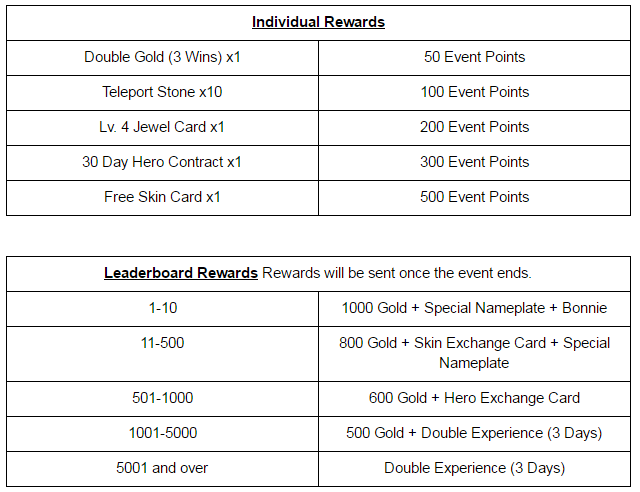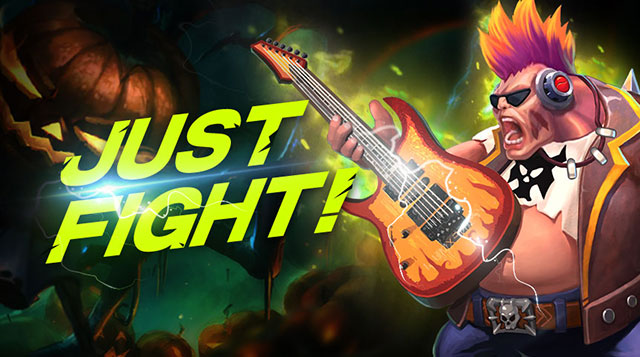 As well these awesome giveaways, we are unlocking all Heroes for our All Heroes Eve event! On the 31st October, play as any Hero to get a taste. Try the new and classic champions to see what they can do!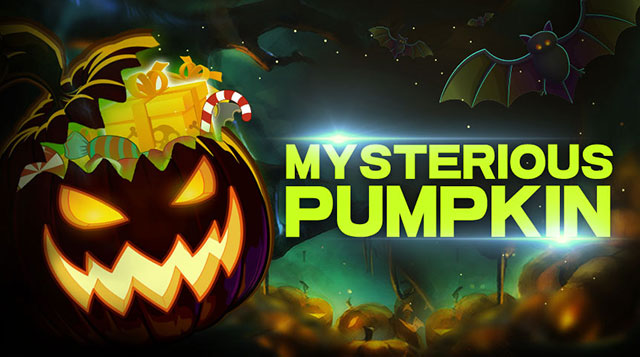 Our final event holds many surprises, the Halloween Pumpkin Carving event will begin on November the 2nd until November the 8th. During this time all pumpkin heads contain gifts, you can purchase Pumpkins and open them, to receive random hero or skin packs. These gift packs can be combined or used immediately. Any three hero gift packs can be merged into a random permanent hero, and any three skin gift packs can be exchanged into a random permanent skin.
If you would like to get in touch, you can use our Facebook page found here, or feel free to join the community on the forums here.
Happy Halloween!