The final four teams are...
Tournament November 7th | By HE Team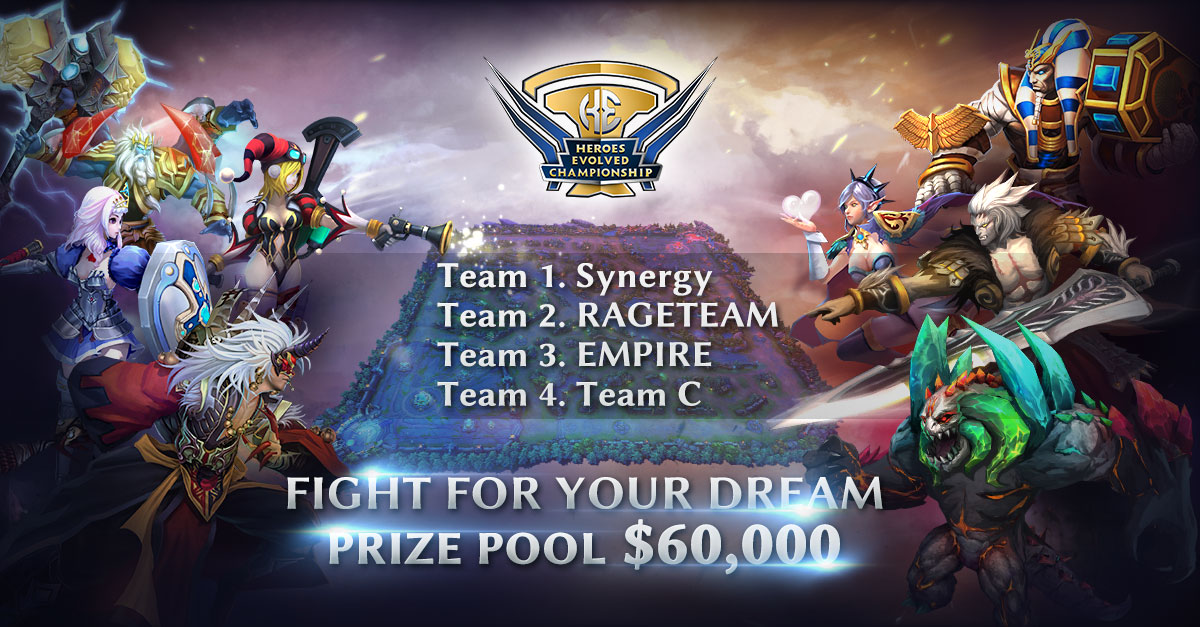 Hey everyone,
We are ready to announce the final four teams! A huge congratulations is in order, to those that made it through. If you did not make the championship playoffs this time, practice makes perfect! Get ready for the next tournament and come back with a vengeance.

The four teams that will be competing for a share of $60,000 USD will be:
Team 1. Synergy
Team 2. RAGETEAM

Team 3. EMPIRE

Team 4. Team C

More details will be released shortly, but for now, congratulations you four! We look forward to seeing who will be crowned the champions!

Stay up to date with game news and championship details on our Facebook page here, or join the community here.