The first All Star event of 2017!
In-game events January 4th | By HE Team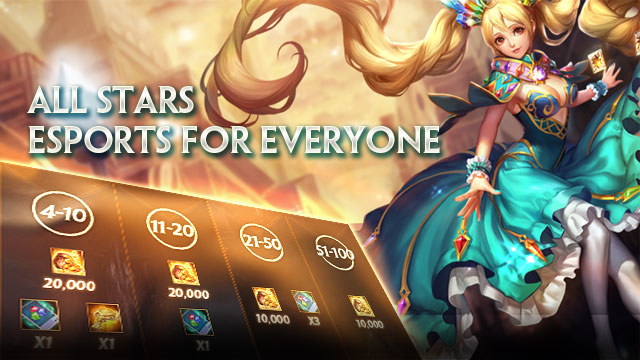 Happy New Year everyone! *Plays Auld Lang Syne* We partied hard into 2017 and celebrated the success of Heroes Evolved. Our All Star Tournament goes live today, you can read more here about how to participate. Make sure you do because there will be incredible opportunities for every player.
If you are placed on the leaderboard, the top 100 players will be gifted some awesome prizes. Get into the spirit of eSports with the Heroes Evolved All Star Competition.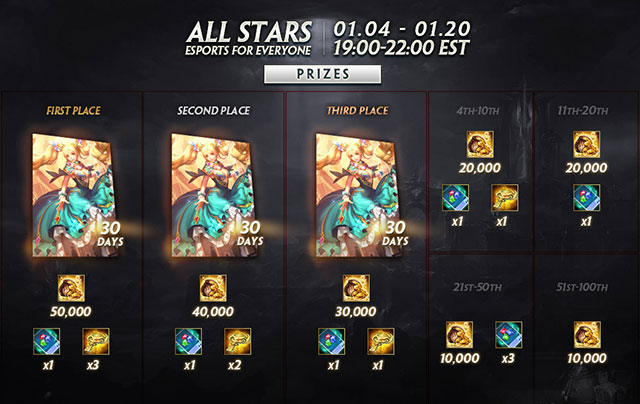 We're still powering through 2017 with regular events, updates and activities. If you have an idea or an opinion, let us know because we love to hear what players think.
Our first task this week gives you the chance to be a stone cold mercenary. There's a bounty on the head of Heroes, so destroy your enemies in Altar of Strife or Valley of War to win Gold. Kill 2 Heroes for 100 Gold, 6 Heroes for 200 Gold and 12 kills for 300 Gold! Quests will reset at 3am server time.
Don't forget about the Lucky Wheel, spend Gems to spin and receive a reward! You could win the Cracker New Year skin for Vince; powerful Heroes Magicka and Crystal; 3 Day VIP Cards; or a 3 Day Skin Card for Dreadnaught (Ares) - as well as a 3 Day Skin Card for Bionic Seductress (Lilith). If that's not your thing and you prefer to get skins the old fashioned way, we are discounting Pandora's Mirror Mirror skin down to 560 Gems! If you use the Mirror Mirror skin to complete a match you'll receive a Random Lv. 2 Jewel Card, how fast can you say "easy win"?
Pay attention to our Facebook page here to stay up-to-date on all news, or join your community here and get involved!