This week's events: 11.09-11.15
Heroes & Skins November 9th | By HE Team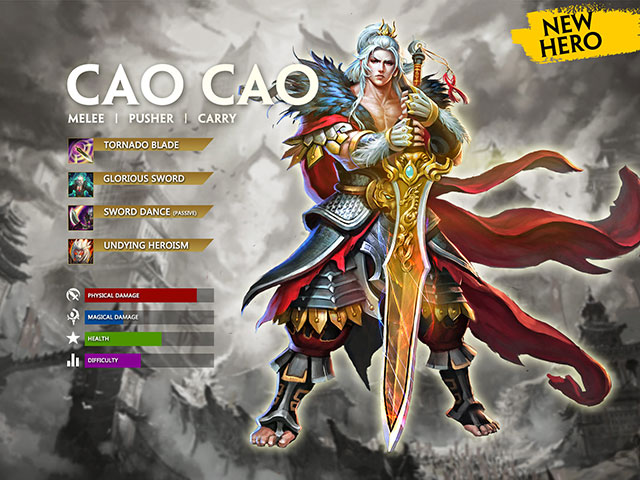 I hope everyone is having an awesome time, with the US elections, the Heroes Evolved Championship and the in game events this week, it's going to be a roller coaster of emotion!
We have an incoming Hero!CAOCAO is ready to hit the field. With his sword skills he can become immune and slow players, all whilst dealing damage, he can increase his critical hit chances as his health runs low, and become invincible and incredibly strong as his ultimate attack! Every normal attack he makes, adds damage to the next while in his ultimate form.
We're making a huge discount this week to celebrate the new guy! Get him now for only 640 Gems, offer ends 15th November.
During this week we also have added quests, compete in Altar of Strife or Valley of War, to be eligible to win the rewards. So what can you win?

If you can cause accumulatively 100,000 damage in-game, you'll receive 100 Gems. Alternatively, by completing 2 matches in Altar of Strife or Valley of War you obtain 2 Resurrection Stones. Servers will reset at 3am EST to start all over again, we are monitoring the use of plugins and glitches. Players are reminded if you act inappropriately, we will remove the offending account.
You can always send a message the Facebook page here, or join the community forum here.