This week's events and Heroes Evolved Champions!
Tournament November 16th | By HE Team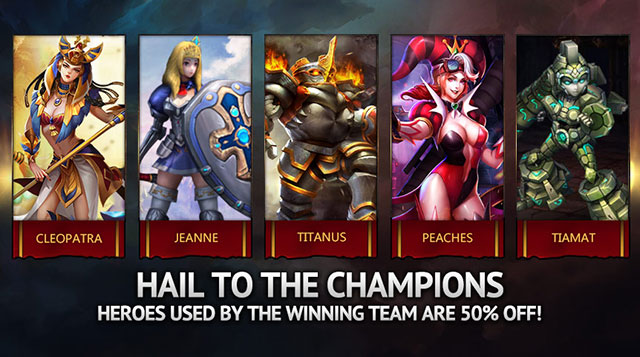 THE FINALS ARE OVER!
We had some incredible matches during the tournament but did you see the final! I have never curled my toes as much in my life; it was intense, hilarious, devastating and a true rollercoaster of emotion.
If you didn't catch it shame on you, but here are the links to the livestreams that were recorded.
You can find the first round here.
The penultimate second round here.
And the intense final here.
We also want to celebrate the finals and Team Synergy for winning, so we're reducing the Gem cost of the Heroes used by Synergy, by a massive 50%! Be quick though, offer ends on the 22nd November.
NEW HERO INCOMING!
We have a special guest joining the rota, Psion is an awesome new Hero that has just arrived. To celebrate his arrival we're reducing his Gem fee by 20%! This is one psychic you don't want to read your future.
He can create a storm that deals physical damage in a straight line. Throw a ball of insects that transfers some power to Psion and deals extra damage, if you're solo don't fight him alone! His Psionic Bully ability grants extra damage when none of your allies are nearby. His ultimate makes his armour invisible, be cautious as he could have more health than you think!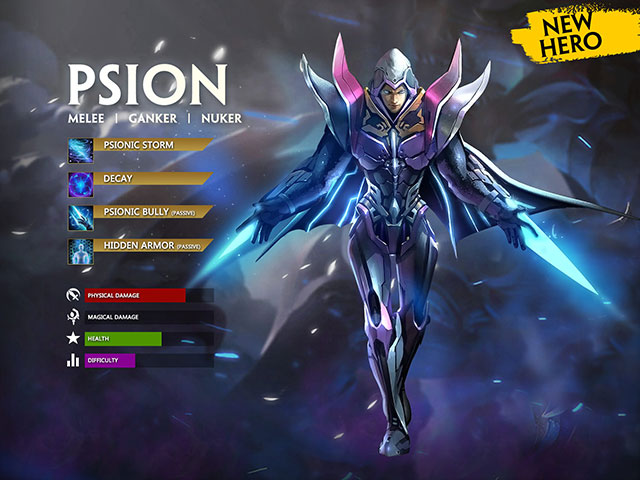 NEW HERO LUCKY DRAWNEW
We wanted to add a little more fun to the main menu, so we added a lucky wheel event! You can trade Gems for spins and win some cool prizes, from new Heroes like Psion or CaoCao, to VIP Cards and Resurrection Stones. There is even a 3 day play card for Methos up for grabs! Tell us what you think.
Send a message to the Facebook page here, or join the forums here.