TITANUS has arrived, destroy the enemy and win gold!
Heroes & Skins September 28th | By HE Team
Once again a huge thankyou is needed for all of you, our players mean the world to us. We really want to hear what you think; if you can make Heroes Evolved better, you should send us a message on our Facebook page here, or feel free to be vocal on the forums here.
Today is a special day, we have the chance to introduce our first new hero!TITANUS is a lean, mean smashing machine! Using his hammer he can crush any opponent before him; great to charge and smash a defensive formation.
His skills make him hit harder, move faster and unleash rage on the enemy. To find out more check out his profile in Heroes Evolved!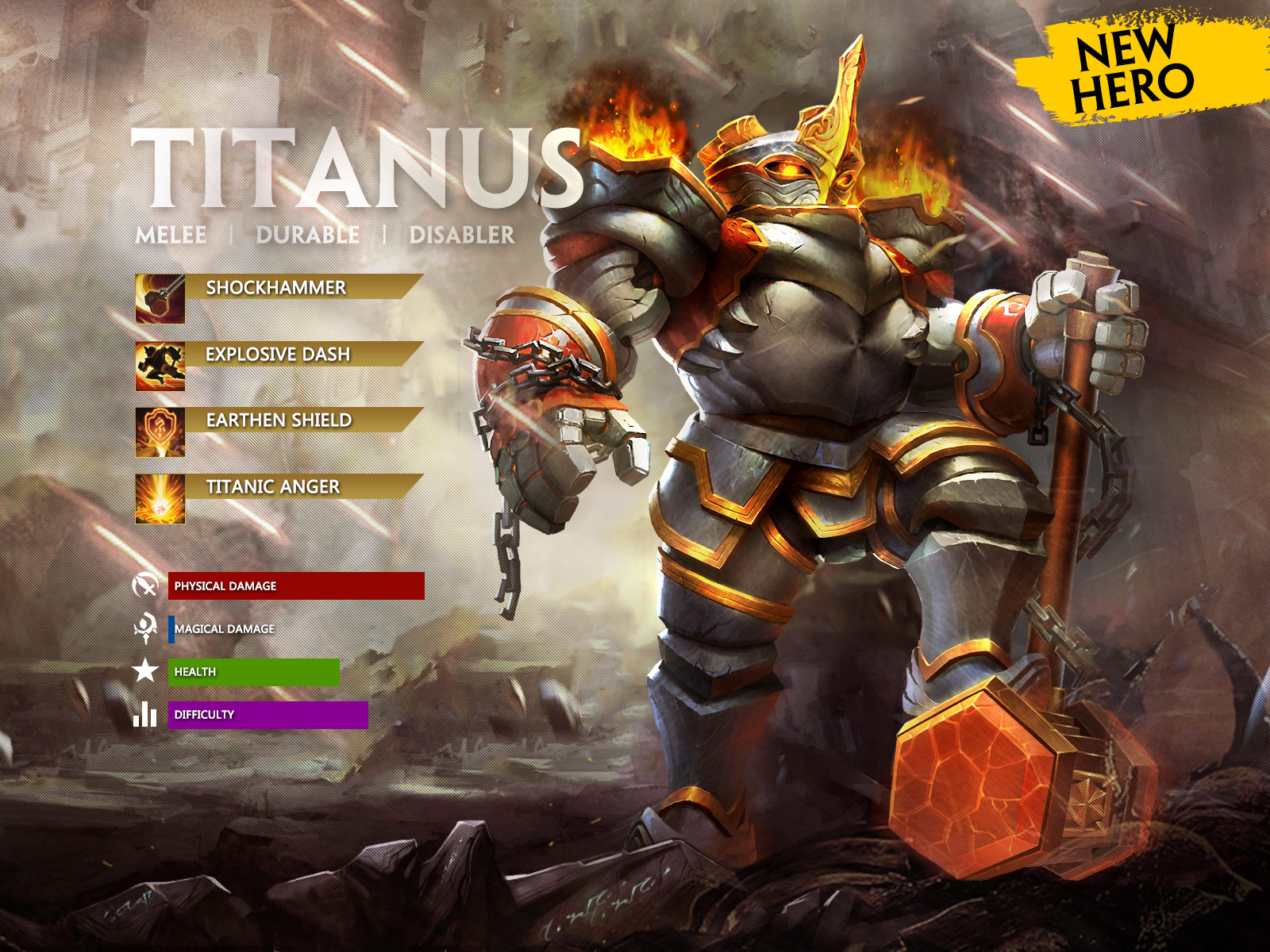 However, that is not all we want to let you know, there is also an event for 7 days until October the 4th. Use TITANUS to join a matchmade battle in any of our maps, Alter of Strife or Valley of War, to compete in our new character events!
Complete two matches and receive 2x Resurrection Stones, Cause 10,000 damage and receive 100 gold! Events will reset at 3am EST server time, can only be claimed once per player. If that wasn't enough we have reduced the price of TITANUS to 560 Gems! Try out the new hero and let us know what you think, see you on the battlefield!