Update of S2 Rewards
EVENTSJune 5th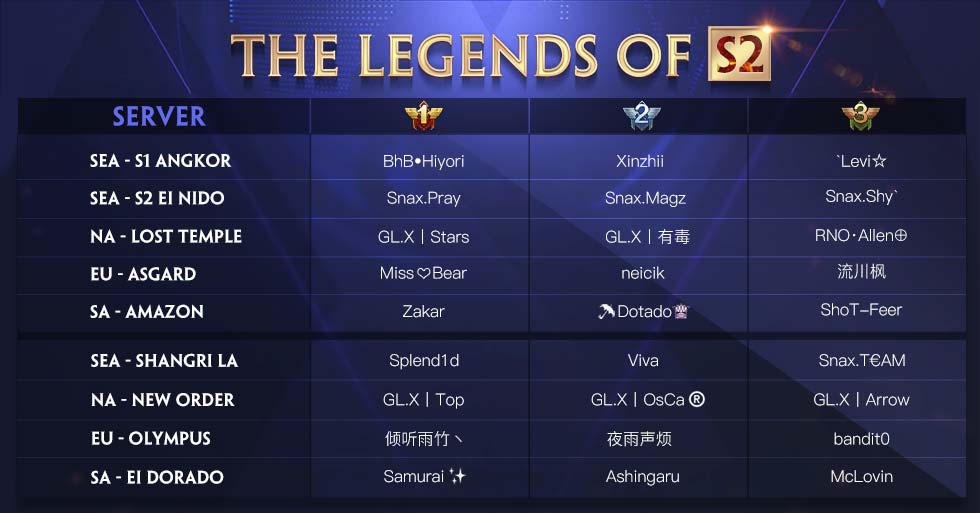 Dear players,
Season 2 TOP 100 rewards will be sent out today, Please log into the game to accept the rewards you have rightly earned! For the full details you can check the S2 blog news post.
The other rewards (i.e. skin, signifiers) will be sent during the upcoming maintenance. Thanks for your support, we hope you continue enjoying Heroes Evolved.
Here are the top 3 players from different servers, CONGRATULATIONS to them!
See you in Season 3!