We're going Mobile!
In-game events January 17th | By HE Team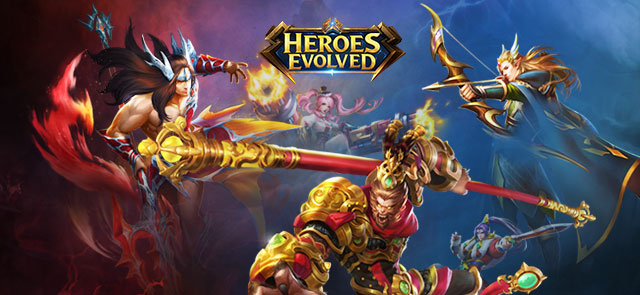 We have been releasing new information on Heroes Evolved recently, from new features, to championships and even in game events. There is some huge news that we need to tell you about, we are proud to announce that we are coming to Android and iOS!
Heroes Evolved will be launching on mobile devices January 16th. With an iOS version being released the week after, alongside an EU server being launched to accommodate players around the globe.
The mobile version will be slightly different but will have competitive ranked matches, new Heroes and even more events! The intuitive controls separate Heroes Evolved from the rest, with a focus on truly balanced gameplay. By using items players can build their own strategy, as each Hero uses 4 skills innately. There is also a unique feature with our fog of war, players can use the map to their advantage. By gaining higher ground you can see more of the map, stay down and you won't see what's coming.
We are so excited to see what you think, make sure you let us know!
Pay attention to our Facebook page here to stay up-to-date on all news, or join your community here and get involved!