What's in-game this week?
In-game events January 22nd | By HE Team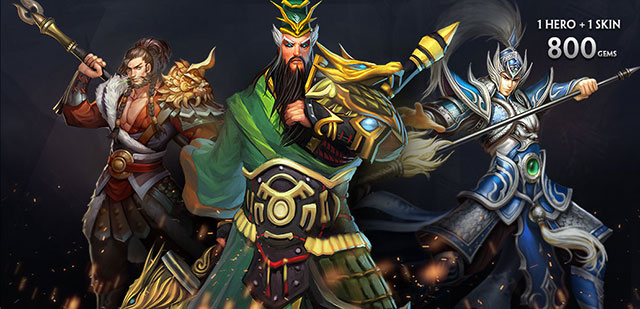 It's been a busy start to 2017 for us: the Heroes Evolved Championship HEC 2017 has been announced, our mobile version has been released and we have these events for all of you!
So the Lunar New Year begins soon, or Chinese New Year as it's commonly known. To celebrate in our own way we are releasing three new themed characters. Zhao Yun, Guan Yu and Zhang Fei each come with their own fighting style and can be used in any team strategy you can think of! For a limited time they are available at a reduced price so be the first to master these Chinese masters! This trio is more effective than than the Three Musketeers and should be not be overlooked, stay tuned for individual information on these hot new Heroes on our Facebook page.
Be a troop killer and score Jewel Cards, by getting up to 300 last hits. The Jewel system is unique and super effective at changing the tides of war. Sometimes your pre-game strategy can make or break a match. Whilst the event is live complete tasks in Altar of Strife & Valley of War, all quests will be reset at 3:00 server time and end on February 6th. Receive a level 1 card for 100 last hits, a Level 2 for 200 and a level 3 card for 300, easy peasy!
Don't forget our Love Coins, when you complete a match you will also receive Love Coins and other rewards. Use the coins in the Love Spins and win prizes, let us know what you win there are some super rare items available.Visit our Facebook page here or join your community here!