On October 19, Heroes Evolved will continue to evolve. New heroes, and a brand new UI, have stepped forward in readiness to join you in battle! We are also introducing the Heroes Evolved Championship, the first tournament hosted by R2 Games, where winners will not only win wonderful prizes, but also tickets to China's Grand Final. Create a team and join us now!
new heroes and skins
LILITH
Lilith (Amethyst Succubus) is all fired up and ready to go. She rushes forward to attack you with her flaming blades, can you run away before the flower she summons explodes?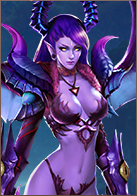 Amethyst Succubus
CHOU
Chou (Bestial Demon) is quite the animalistic fellow, eager to rush in and kill anybody in his way. You'd probably prefer fighting alongside him than against him!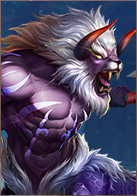 Bestial Demon
SOLUS
Solus (Celestial Sniper), the ultimate archer whose fiery arrows fly so far, they pierce through clouds to hit their target. Do you dare fight against a man who can call the fiery heavens down upon your head?
Celestial Sniper
Pengwing
Pengwing (Summer Surfer) might seem like a pretty chill guy, coming from the future and all, but he is focused like a laser and can take you out at any time!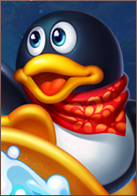 Summer Surfer
YUKI
Yuki (Lantern Bearer) is somebody you'd better watch out for! When that lantern of hers shoots out and beguiles you, you will be too confused to evade the ghost story she has prepared to scare you with.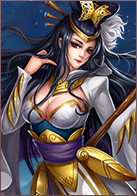 Default
HEROES EVOLVED CHAMPIONSHIP
Prize Pool
$60,000 USD + GLOBAL INVITES
We are pushing out a brand new professional tournament, the Heroes Evolved Championship, that has a prize pool of up to US$60,000. The tournament Champion will have a chance to compete with Heroes Evolved Elites from other regions. The Global Grand Final will be held in China in December 2016. Who will emerge as Champions? It could be you! Join us now!
CHECK FOR MORE DETAILS
Brand new ui
We have created a brand new UI that is more user-friendly. We hope that players will enjoy a UI that is simpler and easier to use. The UI change is just the first step in our evolution, because we have more things planned, and there is still more to come! We will continue to improve on the UI and welcome any suggestions that you might have.
Information Clarity
We have simplified the amount of information in the Main Menu, making it easier for players to see the newest and most important information first.
Playing Matches
No matter where you are in the game, you will always be able to click PLAY to select what type of match you want to play.
My Friends
Your Friends window has been moved to the bottom right corner. When you click on it, you can clearly see what your friends are up to. There's more improvements coming to this part of the UI, so we hope you are looking forward to it!
HALLOWE'EN EVENTS
3x Experience Frenzy
October weekends will be a time of festivities! Each weekend in October, matches will give you 3x experience. Furthermore, all heros and skins will be free for all to check out. Don't miss out!
Pumpkin Gift Packs
Receive Pumpkin Gift Packs during the Hallowe'en Event. Open them once a week (for a maximum of 4 weeks) and choose rewards from random unlocked heroes and skins. During our Hallowe'en Event, we are also giving out Pumpkin Surprises on Saturdays and Sundays, so come online then to open your Pumpkin Surprise and see what sorts of exciting rewards it contains!
Jack-o'-Lanterns from Matches
When you win a match in Altar of Strife or Valley of War, you have a chance to receive items to create a Jack-o'-Lantern! Jack-o'-Lanterns can be exchanged for all sorts of rewards like Limited Edition Skins, Hero Exchange Cards, and more!
Prize Raffle
We have a Prize Raffle that players can take part in by paying 60, 80, or 160 Gems. Once our slots are filled, the system will automatically select a Lucky Player!
All New Comic!
Norman & Mei had just defeated some high level demons when Mei received a note. Who is sending these notes to Mei? Has something happened? Read on to find out!
READ THIS CHAPTER NOW
Other Changes
In-Game Changes & Optimizations
· Fixed issue where Venom's Q would sometimes not work.
· Fixed issue where the Main UI & Match UI would display garbled text.
· Fixed issue where the VIP5 icon would not display.
· Fixed issue where item descriptions would bleed out of the text box.
· Mountain Breaker now shows up as a Strength item.
· Fixed issue where players were unable to re-enter a chat once they had left.
· Fixed issue where towers continued to display on the mini map even though they had already been destroyed.
· Fixed issue where player levels, items, and number of troops killed were not displaying properly.
· Fixed issue where rankings were not displaying properly.
· Fixed voice over issues.
· Optimized translations of game UI, hero abilities, and item descriptions.
· Optimized team displays, so that the avatars of players on the Eternals team would always be displayed on the top left, while players on the Ancients team would display on the top right.
· Optimized translations in the Leader board.
· Optimized translations in the Settings menu.